VOJN wins 2023 TDC Runako Morton Primary School Cricket Tournament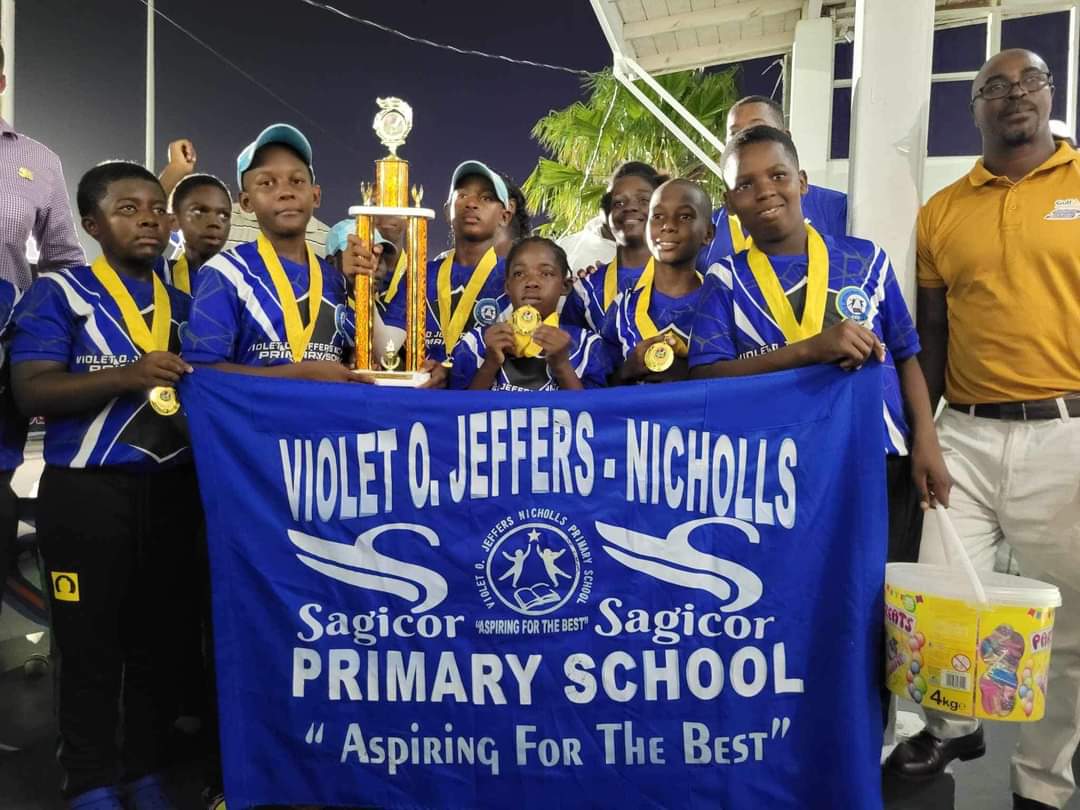 NIA CHARLESTOWN NEVIS (July 07, 2023)- The Violet O. Jeffers-Nicholls Primary is the winner of the 2023 TDC Group sponsored Runako Morton Primary School Cricket Tournament on Nevis.
VOJN outplayed the Charlestown Primary School putting up a top score of 83 for 1 wicket from 10 overs during the final match on July 06 at the Elquemedo Willett Park in Charlestown, while St. Thomas Primary took third place after defeating the Joycelyn Liburd Primary.
Player of the Match for the VOJN and CPS match went to Deshawn James of VOJN, while Delijah Clarke of STPS was awarded Player of the Match against the JLPS. Deshawn James also captured Batsman with the Most Runs; De-morea Prentice copped MVP of the Tournament and Bowler with the Most Wickets; Best Wicket-keeper went to Tejaune Daniel while the JLPS was awarded Most Improved Team.
Hon. Tory Liburd, Minister of Education, Youth and Sports in the Nevis Island said the Tournament Finals was "another big day for primary school sports in Nevis". He congratulated the winning team and all the participants as well as the various officials at the Department of Sports and Department of Education, schools coaches for a successful tournament. He expressed his gratitude to TDC for their longstanding sponsorship of the annual youth cricket tournament.
He joined other officials handing out prizes at the closing ceremony.
Mr. Thyrone Hendrickson, representative from the main sponsor TDC Group Limited, congratulated the VOJN Primary School "for displaying their skills and winning this tournament. It was a very hard-fought game by the Charlestown Primary; they played some good cricket."
"We are happy to be doing this for 28 years and we think that this partnership between TDC, the Ministry of Sports, the Ministry of Education has been very beneficial to the people of Nevis and I say three cheers to this tournament. I would like to commend all of the participating schools that were on show. I would like to encourage the other schools that didn't participate to do so next year."
VOJN and CPS will go on to play against the top two teams on St. Kitts, after which the winner will get an opportunity to play in the Cricket West Indies Republic Bank "Five For Fun" Tournament in St. Lucia.