Work on first homes at NHLDC's million-dollar housing project in Maddens commences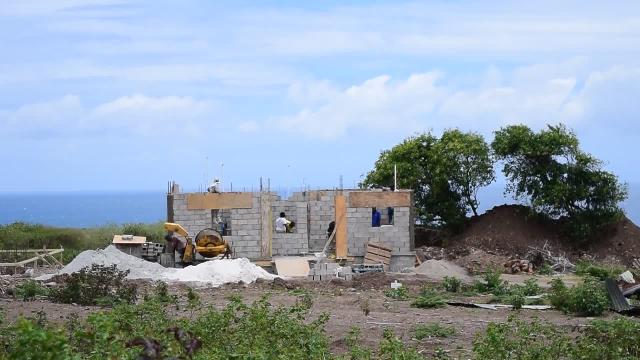 NIA CHARLESTOWN NEVIS (APRIL 26, 2017) — Construction work on the first six houses at the Nevis Housing and Land Development Corporation (NHLDC) Cedar View Housing Development Project at Maddens is progressing apace. The number of houses under construction is expected to increase to a total of 15-20 in the coming three weeks. Work on the project commenced three weeks ago.
Hon. Alexis Jeffers, Minister of Housing and Land in the Nevis Island Administration (NIA) and Chairman of the Corporation's Board of Directors, said when he toured the site on April 26, 2017, that he was pleased with the pace and quality of construction.
Ground was broken for the EC$8.4million Sugar Industry Development Foundation (SIDF)-funded project in February. On completion, the project will add a total of 31 homes to the housing stock on Nevis.
Mr. Jeffers explained, that the infrastructure of other utilities are also being instituted during the construction phase to hand over a completed development to prospective home owners. Electricity and water mains are being installed and on completion, the main roads will be surfaced.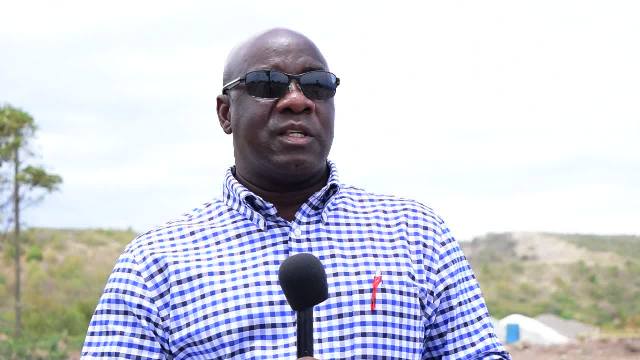 He, assured the prospective home owners that once the homes are completed, they will move into a development outfitted with the necessary amenities, therefore, they will have a smooth transition.
Mr. Jeffers, also commended the staff of the Corporation. He said they have embraced the project and are executing it in the right way and ensuring that everything is done in keeping with the high standards that the NHLDC has come to be known for over the years. He said the project would be a signature statement for the corporation when it is completed.