40 year old St. Thomas' Primary lauded for unusual approach to education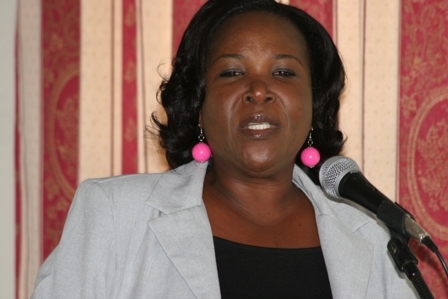 Principal Education Officer in the Ministry of Education on Nevis Mrs. Lornette Queeley Connor (file photo)
NIA-CHARLESTOWN NEVIS (January14, 2011) — The St. Thomas' Primary School was recognized by a top Education Official on Nevis, for its unusual approach to education through what she described as a vision that touched hearts and a mission of whole person education.
Principal Education Officer in the Ministry of Education Mrs. Lornette Queeley Connor in remarks at a Thanks Giving Service at the St. Thomas' Anglican Church on Monday, to mark the school's 40th anniversary said the students there should consider themselves blessed to be nurtured in a school environment with adequate knowledge-learning opportunities, which helped to prepare them for serving people and community.
"Today we can give thanks with grateful hearts because many of our students, especially those who graduated in the early years, are leaders in different sectors of the community and their lives could be great inspirations to us all," she said.
She said many parents had the opportunity to watch their children grow to take over the baton of running Nevis but admonished the young people of the island to make good use of the opportunities afforded them. The Top Education Official told the youths they had a great future ahead which was charged with excitement and dynamism.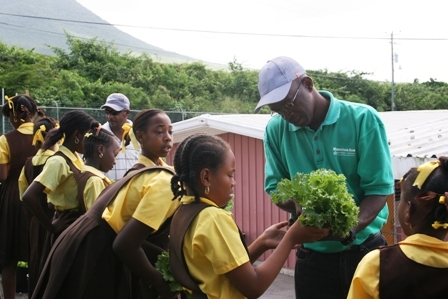 Students of the St. Thomas' Primary taught how to grow vegetables in a back yard garden by staff of the Department of Agriculture on Nevis (file Photo)
Mrs. Queeley Connor said there was much to give thanks for. Not only should the achievements in formal education be celebrated but also that the St. Thomas' Primary School in its 40 years of existence had shared in nation building which formed a major part of the success of Nevis.
"The School Leaders, past and present, have shown unstinting dedication to influence the lives of our students. I pray that you young ones will continue to display a spirit of learning, service and unity that gives us all cause to believe that when you enter adulthood, the nation will be in good hands," she said.
In conclusion, the Principal Education Officer challenged the students through the mercies of God, to work at creating an even better future for their school, country and for the next 40 years and beyond.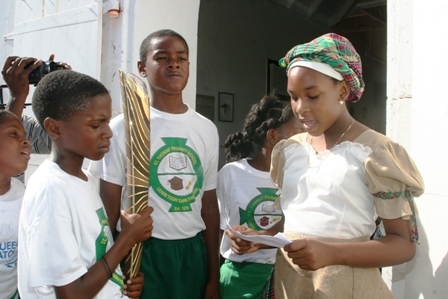 Students of the St. Thomas' Primary School participate in the Queen's Baton Relay in Nevis ahead of the XIX Commonwealth Games held in Deli in 2010 (file photo)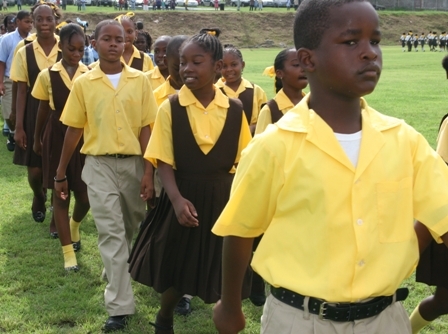 Students taught a lesson in patriotism as they march at an Independence Day Parade at the Elquemedo Willett Park in Charlestown (file photo)