Address delivered by Junior Minister of Health for Caribbean Wellness Day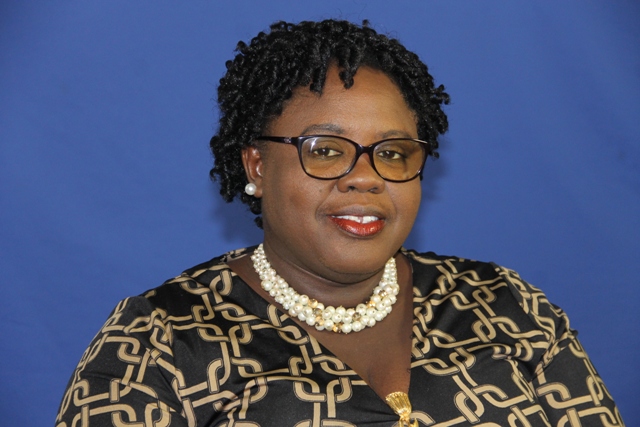 NIA CHARLESTOWN NEVIS (September 07, 2018) —  The following is an address delivered by Hon. Hazel Brandy-Williams, Junior Minister in the Ministry of Health on Nevis on the occasion of Caribbean Wellness Day observed this year on September 08, 2018.
I welcome the opportunity to address you today September 07, 2018 which is internationally recognized as Caribbean Wellness Day (CWD).
Caribbean Wellness Day is observed annually on the second Saturday in September and is an event which aims to increase awareness and promoting healthy living.
The growing public health threat of non-communicable diseases (NCDs) such as diabetes, hypertension, obesity and cancers has created debilitating effects on many countries' health, social and economic development.
In Nevis, NCDs pose a significant challenge to our health system as they account for 75 percent of the overall visits to our facilities and 40 percent of the hospital admissions. NCDs contribute significantly to the overall burden of morbidity and 83 percent of the overall mortality in the Federation.
As we focus on this year's regional theme: "Healthy Communities: Preserving the Workforce" let us pay special attention to our workforce, which is the engine that drives the economy and provides the financial support for families, communities and even  our healthcare system.
While NCDs place strain on our health resources, local businesses face reduced productivity and economic losses due to absenteeism, and loss of workers due to disability, early retirement and even death.
Reduced productivity will ultimately impact our Gross Domestic Product (GDP).
Persons who are engaged in active living and healthy eating tend to be more resilient to illness and injuries. A healthy workforce can translate to a productive workforce and by extension a wealthy nation.
The reality is, workers spend a significant portion of time at their workplace, and this makes the workplace the ideal setting to promote and create an enabling environment to effect positive behaviour change.
The Ministry of Health encourages a "new preventive-based and health promotion-based paradigm."
We encourage businesses to introduce and promote workplace health promotion programmes, as an initiative geared towards improving the health and wellbeing of their workers. It may be as simple as organizing monthly walks, onsite group exercise or health seminars or they could even find a small space to set up a gym or workout area.
If we are to achieve the targets of the Sustainable Development Goal (SDG) No. 3 "Ensure healthy lives and wellbeing for all at all ages" we must engage all of society.
So, in keeping with the regional theme, we, in Nevis, have adopted the local theme "Maintaining a healthy workforce through movement and diet" and a local slogan "SKN on the Move". The theme and slogan are timely as Caribbean Community (CARICOM) leaders urge all Caribbean countries to join forces in eradicating non-communicable diseases.
Therefore, it behoves us to start a "Be Healthy, Stay Healthy" campaign in Nevis with the view of reducing the rate of non-communicable diseases.
The Ministry of Health, through the Health Promotion Uni,t in collaboration with FIT Wellness Centre, will engage in a week of activities starting on 7th September to 14th September.
These activities include Sneaker Competition on Friday 7th; a wellness walk and Fittest of the Fit Competition on Saturday 8th; Health Screening at selected churches; and Mr. Physique on Sunday 9th;  Health and Family life Promotion on Monday 10th;  Take 5 National Vegetable and Fruit Day on Tuesday 11th;  National and Wellbeing Festival on the Wednesday 12th; Mental Health Meditation Day on Thursday 13th;  and Soca-Cise in Charlestown on Friday 14th.
Persons are being encouraged to participate in the various health related activities as we all strive to "Be Healthy, Stay Healthy… remember…it's your job."