NIA urging public to participate in Independence 35 activities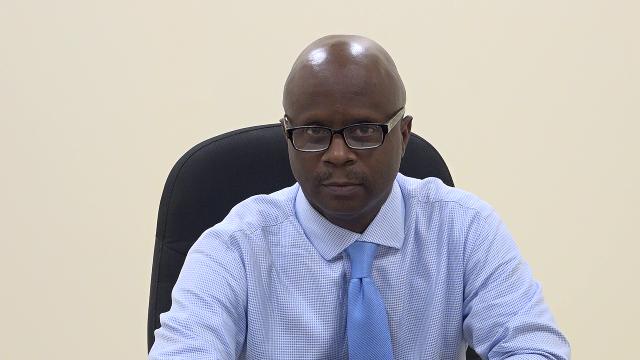 NIA CHARLESTOWN NEVIS (September 07, 2018) — An official of the Nevis Island Administration (NIA) is urging members of the public to participate in activities celebrating the 35th anniversary of Independence of St. Kitts and Nevis.
Mr. Wakely Daniel, Permanent Secretary in the Premier's Ministry, made the call on September 06, 2018, as he spoke of the activities planned specifically for the month of September. The theme for this year's independence is "Love, Service, Patriotism and Pride; Independence 35."
"We do have a packed month in September and we are inviting, we are urging and encouraging everyone to celebrate with us. Come out. Attend the events. Have a grand time. It's your independence. It's your nationhood, 35 years.
"I know 35 years, when compared to some countries, might be still young but for us it is a mark. It is a milestone. It is a seminal moment and we want to invite everyone to come out and celebrate with us," he said.
On Monday, September 10, the Department of Youth and Sports will host an Independence Edition of Youth Talk at the Nevis Performing Arts Centre (NEPAC). On Friday, September 14, the Department of Youth and Sports in collaboration with the Premier's Ministry and the Ministry of Education will stage a 10K run from Charlestown to Cotton Ground and back. On Saturday, September 15, the Nevis Cultural Development Foundation (NCDF) will host a Pan and Masquerade Exhibition at the Cultural Complex.
On Sunday, September 16, National Heroes Day, the Department of Youth and Sports will stage a regional and international Drag Race at the St. James' Raceway and the day will climax with a free National Heroes Day Concert at the Cultural Village.
Mr. Daniel said the concert is an effort to engender national pride and patrons are asked to wear the national colours. The concert will feature world renowned reggae bands Steep Pulse and Third World.
He said the "One Nevis One Federation One Love Concert" will also pay tribute son to Nevisian Steve "Grizzly" Nisbett of blessed memory, who passed away recently and was the original drummer of Third World.
Tuesday, September 18 is set aside for what is dubbed Nevis Day. It will highlight all things Nevisian including local food and cultural wear. On that day, persons are also encouraged to use the hashtag #NevisNice to showcase various aspects of the island through photographs and videos on social media.
A photographic exhibition will also be mounted at the Charlestown Gallery portraying Nevis' participation at the Leeds Carnival in the United Kingdom in 2017, a documentary will also be presented at NEPAC. The day will be brought to a close with the release of Chinese lanterns.
Wednesday, September 19, Independence Day, will be the Independence Ceremonial Parade and Awards Ceremony at the Elquemedo T. Willett Park from 8 a.m.
On Saturday, September 29, the Department of Youth and Sports will host a Youth Debating Competition on the Independence 35 theme. It is scheduled to be held at NEPAC.