Agriculture Minister pleased with the large number of Nevisians showing interest in new broiler industry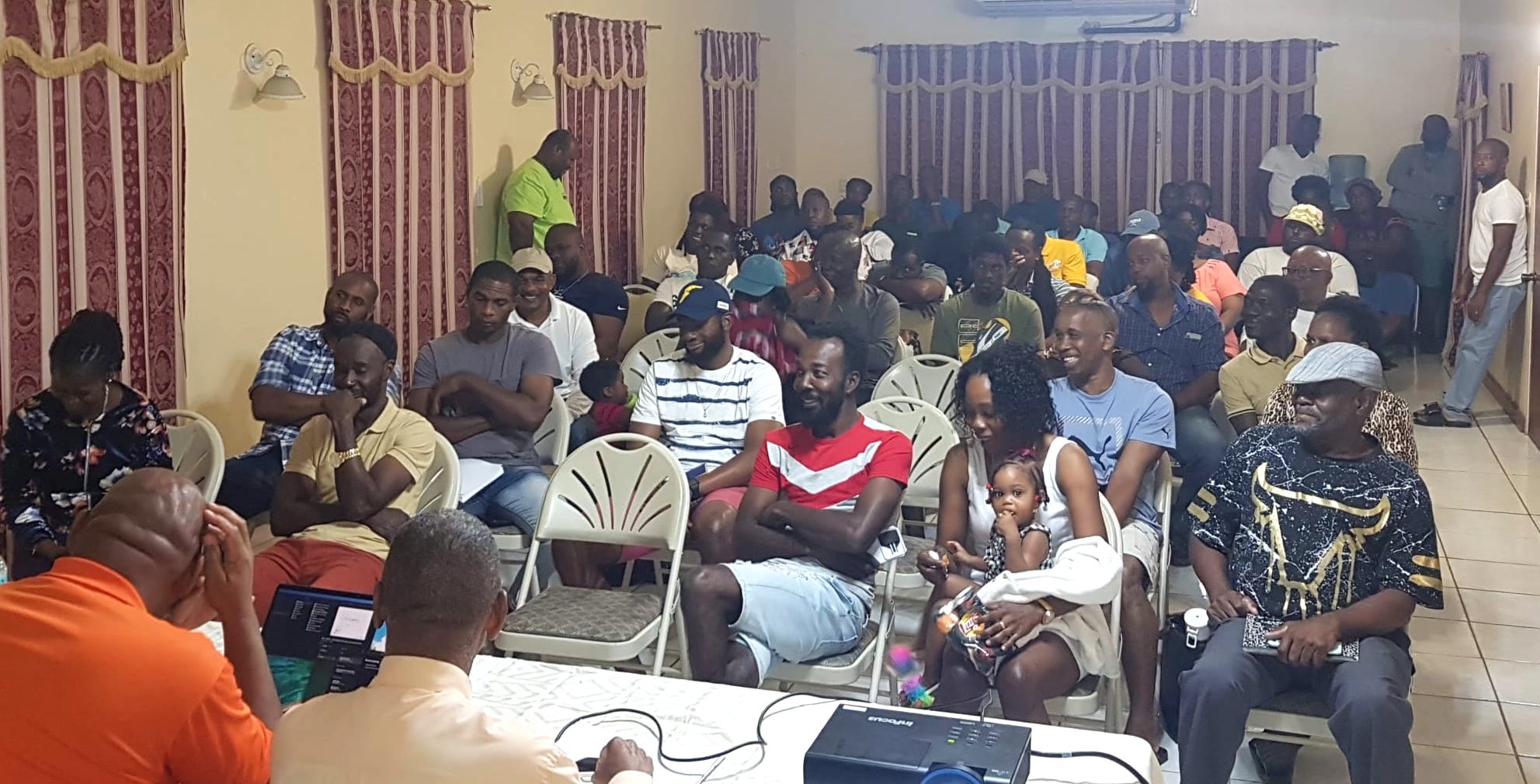 NIA CHARLESTOWN NEVIS (March 10, 2023)- Deputy Premier Hon. Eric Evelyn, Minister of Agriculture in the Nevis Island Administration (NIA) says he is heartened by the high level of interest shown by Nevisians to get involved in the poultry industry being established by the government.
The Ministry of Agriculture held a public forum at the Red Cross Building conference room on March 08, 2023, for persons who registered their interest in the new industry.
"All of us from the Department and the Ministry of Agriculture were overwhelmed with the turnout at the meeting. It was standing room only. We did not expect so many persons, and we didn't expect persons were going to come with so many questions.
"We were asking persons to call the Agriculture Department and register their name and when I reported in parliament, I think it was 27 persons [who had registered at that time], but when we had the meeting- and everyone there did not register,-we had more than the 55 persons who had registered their names. People were excited; people wanted to hear what we had to say. So it seems as if this broiler industry we plan to start has really gotten the interest and enthusiasm of so many persons on the island of Nevis," he informed.
The Minister chaired the meeting along with Mr. Huey Sargeant, Permanent Secretary in the Ministry of Agriculture, and Director of Agriculture, Mr. Randy Elliott, fielding questions such as accessing financing, the reliability of feed, and supplying of hatchlings.
"We were able to tell them we have persons already interested in setting up a hatchery. While there are hatcheries in Trinidad, Barbados and Jamaica, there are none close to Nevis. So if we now can establish a hatchery here in Nevis it will be a first for the sub-region. We do not have any broiler industries in the Leewards and so if we can make this move we can be successful," the Minister highlighted.
The Deputy Premier said he was encourage by the presence of a number of women, younger persons, and individuals not previously associated with agriculture or poultry production. This, he said, gives the NIA even more impetus to expedite the process of creating this new industry on Nevis.
"People realize that this is an avenue where they can make money and we are putting everything in place to get this up and running as soon as possible. A representative from the company we purchased the equipment from will be on island next week for several days. We should be getting a consultant from Trinidad very soon, and so we are moving in the right direction, because we don't want any missteps when we start this process.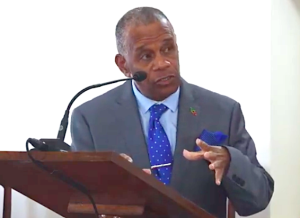 "The farmers are ready to roll and I assured them that we are in the process of finalising the arrangement with regard to the land so we can be ready to go. When we get this thing rolling it will be a very big deal not only for Nevis, but for St. Kitts as well."
Hon. Premier Mark Brantley, Premier of Nevis and Minister of Economic Planning and Industry, was also enthused by the turn-out at the broiler industry meeting, citing, "This is excellent news because it means that we would have small entrepreneurs getting involved, small business people getting involved. I'm particularly happy that some are newcomers to agriculture because it means therefore that we are expanding the range of individuals who are showing an interest in helping this island to achieve that food sovereignty that we have been talking about."
The Concerned Citizens Movement (CCM)-led administration, in its 2023 Budget, listed increasing investment in agriculture as part of its strategy to incentivize the creation of sustainable jobs and diversify the island's  economic base.
Premier Brantley had outlined how establishing a local broiler industry, including one or more hatcheries, would create employment and revenue for citizens and residents, reduce the amount of chicken and chicken products imported into Nevis and St. Kitts, and create a niche market for Nevis as a supplier of replacement birds for neighbouring islands which normally rely on Barbados and the USA to supply replacement birds to support their poultry industry.
The NIA has already purchased a turnkey bird processing plant at a cost of US$260,000, which has the capacity to process 700-800 birds per day. The equipment is scheduled to arrive in Nevis within the next few weeks.