Another investment comes to Nevis; ground breaking for Tamarind Cove Marina Development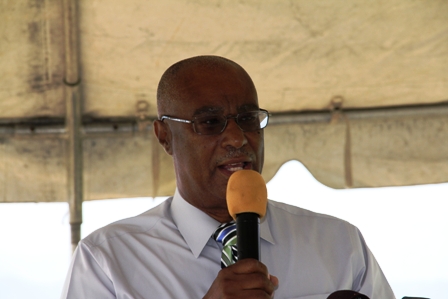 CHARLESTOWN, NEVIS-(Friday, November 18th, 2011) Premier of Nevis, the Hon. Joseph Parry has commended Nevisian investor Mr. Gregory Hardtman of Hardtman & Associates, for realizing his potential, working hard and ensuring that his vision comes to fruition.
The Premier lauded Hardtman during his address at the ground breaking ceremony of the Tamarind Cove Marina Development (TCMD) in Cades Bay on Thursday afternoon.
Before turning the sod, to mark the start of construction, scheduled for January 2012, Premier Parry said that while the global economy is in a recovery state, it was commendable that Mr. Hardtman had the foresight to find business partners who were prepared to invest millions, and move forward on the long proposed Marina development. The Premier said it would bring employment and progress to Nevis.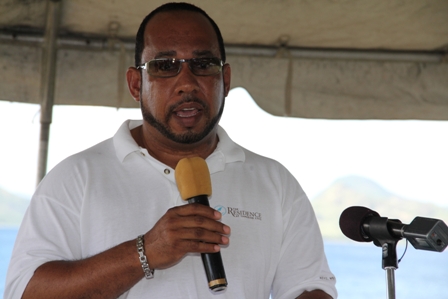 Present at Thursday's ground breaking ceremony were members of the Board of Directors of TCMD, Mr. Charles Plattt and Mr. Adrian Dozier.
"I must say that by you leaping forward with this development, you are saying that you are assured of the potential growth of the economy and the Nevis Island Administration," a beaming Premier Parry said.
Meanwhile, Lawyer/Businessman, Mr. Hardtman in giving an overview of the project said the Marina would feature up to 100 boat slips for yachts of all sizes with a high-end, full service marina including a small boutique hotel and spa, shops, a yacht club with a lounge, restaurant, a member's only casino and aviation services. Scheduled to be completed in 36 months, the project will create many jobs during the construction phase and in excess of 100 permanent jobs on completion.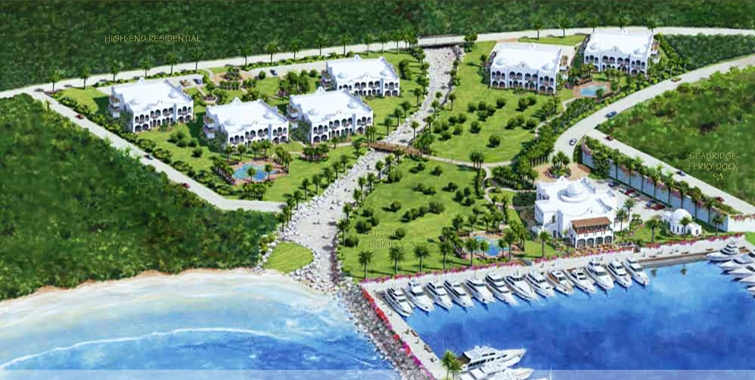 The project is the first of its kind to be initiated on the island of Nevis, and is an important plank in the plans of the NRP-led Nevis Island Administration to develop investment opportunities on Nevis.
Mr. Hardtman, also took the occasion to thank many persons and organizations that assisted him along the way including, the Hon. Joseph Parry and Attorney General of St. Kitts-Nevis, the Hon. Patrice Nisbett. He said both assisted him tremendously to bring the Marina concept to this stage.