Attorney General and Special Advisor to meet with Nationals in Anguilla and BVI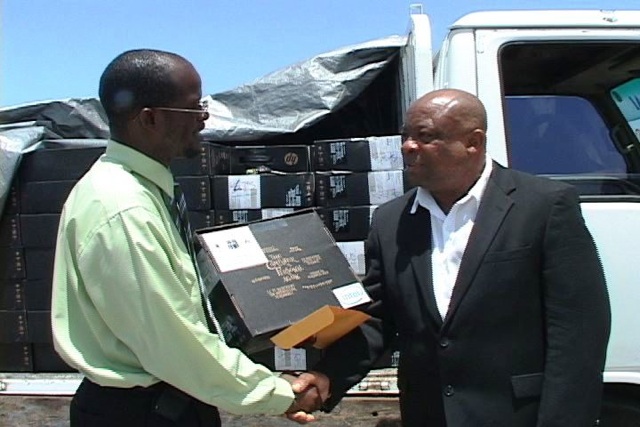 Charlestown, Nevis (Thursday, December 13th, 2012)– Nationals and friends of Nevis residing in Anguilla and Tortola, British Virgin Islands (BVI) will get the opportunity to hear first-hand from Attorney General, Hon. Patrice Nisbett and Special Adviser in the Nevis Island Administration, Mr. Hensley Daniel in the coming days.

The meeting in Tortola, BVI will be held in the Conference Room of the Moorings Hotel in Road Town, Tortola on Sunday, December 16th, from 7pm.
On Monday (December 17), the two gentlemen head to Anguilla where they will meet with nationals at the Teachers' Resource Center, upstairs the Public Library, next to the Albena Lake Hodge Comprehensive School at 7pm.
In both islands, Nisbett and Daniel will discuss the Nevis Reformation Party-led Administration's many achievements in health, housing, sports, social development and crime prevention on the island. They are also expected to update nationals on the impact of the international economy on Nevis, and the prevailing financial situation.
The NRP has an enviable record in including nationals in the diaspora in the decision making and shaping of policies, aimed at enhancing the quality of life on Nevis.