CSS student Recardoe Rodriques is Nevis' 2018-2019 Youth Junior Minister of Tourism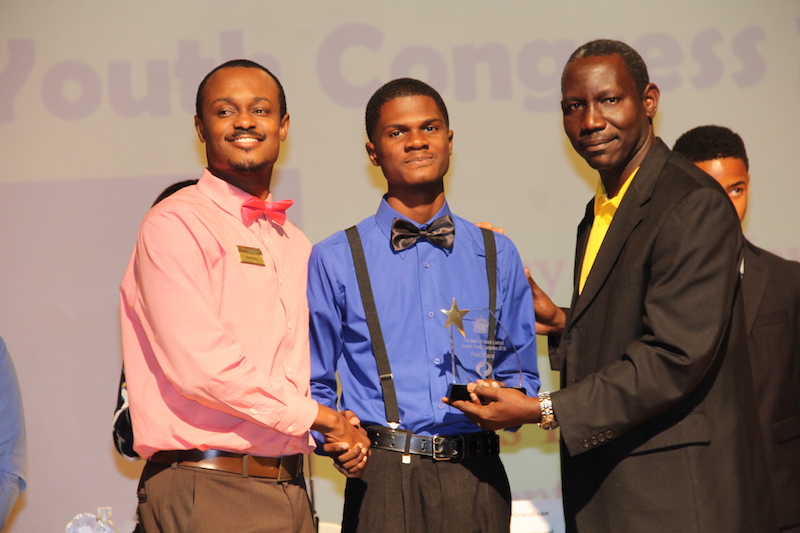 NIA CHARLESTOWN NEVIS (May 17, 2018) —Recardoe Rodriques, a student of the Charlestown Secondary School (CSS) is Nevis' 2018-2019 Youth Junior Minister of Tourism. He won the title at The Bank of Nevis Ltd. Tourism Youth Congress at the Nevis Performing Arts Centre (NEPAC) on May 17, 2018.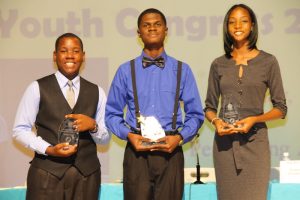 Rodriques, spoke on the topic "Year of Wellness and Rejuvenation" and amassed 500 points. Mikkel Maloney, also a CSS student placed second with 494 points. His topic was "Developing Smart and Sustainable Caribbean Countries: Building Back Better." Eliyse Thomas of the Nevis International Secondary School (NISS) placed third with 440 points. Her topic was "Year of Wellness and Rejuvenation."
The congress consisted of two rounds.  In the first, participants were required to research and present a speech on one of three topics provided by the Ministry of Tourism. In the second, they were required to answer a mystery question. The moderator was Devonne Cornelius, the 2017-2018 Junior Tourism Minister.
Other competitors were Kephra Grandison of the NISS, and Shai-Ann Tyson and K-Tara Huggins of the Gingerland Secondary School (GSS).
Hon. Mark Brantley, Premier of Nevis and Minister of Tourism who was present at the event, reminded the students of the tourism industry's importance to Nevis.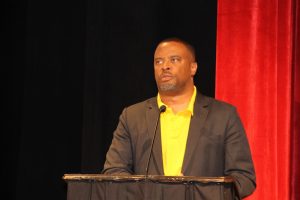 "I have spoken to a lot of people, including young people, who say 'tourism has nothing to do with me. I don't work at a hotel' but I want you to understand that tourism is everybody's business. Tourism impacts all of us.
"Whilst you may not work at a hotel, you may have a relative that works at a hotel. You may have people who work in government and you wonder how do they get paid every month? Well they get paid, in part, from the taxes the government collects from tourists who come here," he said.
The Tourism Minister told the participants that past winners had done Nevis proud at tourism related regional forums and encouraged them to give their best.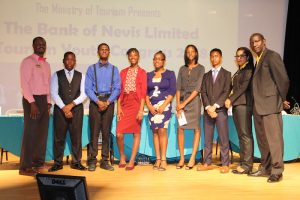 "The island of Nevis has been successful time and time again in not just putting on a phenomenal event here but going to the Caribbean region and winning it all, becoming not only Junior Minister of Tourism for Nevis, but certainly a champion in so far as the Caribbean…
"I'm exceedingly proud of you. Do your best because once you've done your best, you don't need to worry about anything else," he said.
Mr. Brantley used the opportunity to thank the staff in the Ministry of Tourism, teachers, students and all who assisted in staging the congress.
The congress forms part of the Ministry of Tourism's Exposition Nevis, a month of activities designed to draw awareness to the island's tourism product. It is held in preparation for the regional Caribbean Tourism Organization (CTO) State of the Industry Conference (STOIC) Tourism Youth Congress which will be held in October in The Bahamas.