Customs and Excise Department on Nevis announces 14-day good will gesture at courier facility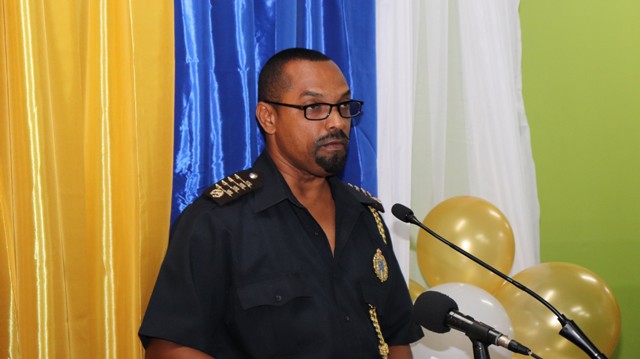 NIA CHARLESTOWN NEVIS (October 25, 2018) — Members of the public who have packages at the Brian A. David Customs Courier Facility for three months and beyond, are being offered an opportunity by the Customs and Excise Department on Nevis to clear them free of any charges for the next 14 days.
The announcement was made by the department's Deputy Comptroller Mr. Cynric Carey on October 25, 2018, at a ceremony to rename the department's Courier Facility in Charlestown, as part of the St. Kitts and Nevis Customs and Excise Department's 60th anniversary celebrations.
"The Customs Department would like to announce that effective immediately, anyone who has packages in the Courier Facility, three months and over, can clear those packages free of all duties and taxes.
"This is just a kind gesture to show that Customs just don't take. We also give back to the community," he said.
Failure to clear those packages during the stipulated 14-day period, will result in the contents being sold by auction sale in accordance with the Customs and Control and Management Act.