Deputy Premier Evelyn, Hon. Samal Duggins meet to plan the way forward for Agriculture in St. Kitts and Nevis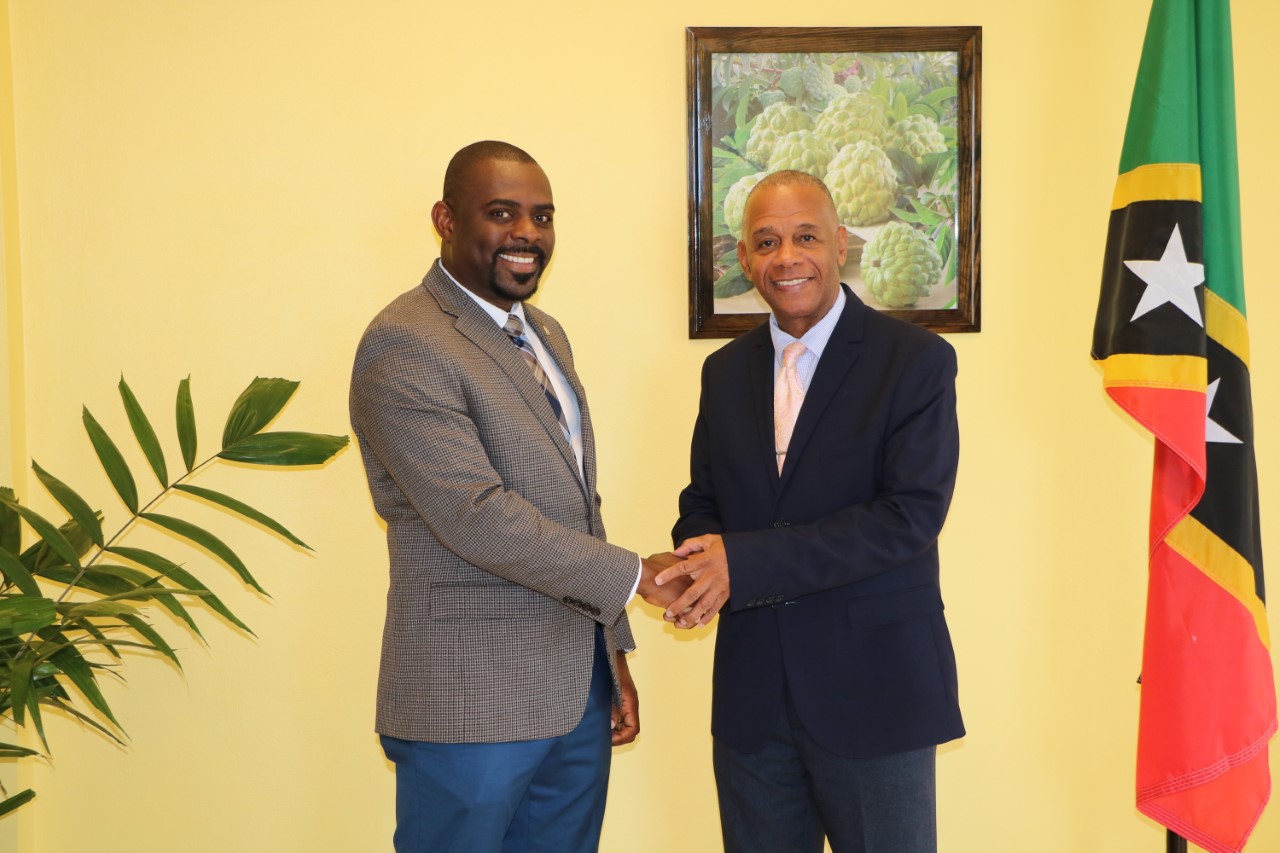 NIA CHARLESTOWN NEVIS (February 08, 2023)- Hon. Eric Evelyn, Deputy Premier of Nevis and Minister of Agriculture in the Nevis Island Administration (NIA) met with Hon. Samal Duggins, Minister of Agriculture in the St. Kitts and Nevis government met on February 07, 2023, to discuss working together to advance the agriculture industry on both islands.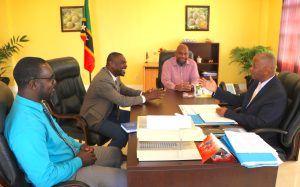 The Ministers met at the Deputy Premier's office at Pinneys Estate, and were joined by their respective Permanent Secretaries, Mr. Huey Sargeant of the NIA and Mr. Miguel Flemming (Ag) on St. Kitts.
Hon. Evelyn said it was their first formal meeting since he assumed the ministerial post in December 2022 and he was eager to continue in the spirit of collaboration in the agriculture sector that had been established between the NIA and the Federal Government.
"We have seen some excellent strides in the agricultural sector both in St. Kitts and in Nevis over the years and we know even since the pandemic that a lot more work has been going into agriculture. We are seeing a revitalization, a revolutionisation of the sector…
"I think we both bring a lot of passion and commitment to the sector and that I believe will be manifested over the next five years. We have a lot of work to do together on both islands where agriculture is concerned and we are certainly up to the task. I'm certainly looking forward to working with the Ministry of Agriculture on St. Kitts and so Hon. Duggins and I will be collaborating and working together in the true spirit of federation," he said.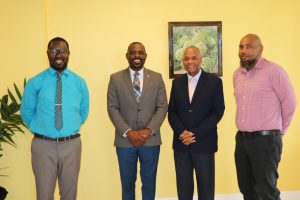 Hon. Duggins said the discussions would revolve around areas of shared challenges and opportunities, as well as cooperation on regional projects and initiatives. Having been elected to office in August 2022, the Minister also expressed a willingness to collaborate with his counterpart Ministry on Nevis going forward.
"As one country and me being the Federal Minister of Agriculture, I'm delighted to know that hand-in-hand we [can] work toward our agenda. CARICOM has set a 25 by '25 agenda and St. Kitts and Nevis must be at the forefront when the conversation about success is being had. So I'm delighted to work with the  Ministry of Agriculture on Nevis because we have a number of common problems…and I believe working hand-in-hand as a federation and as one force we can champion the cause of food security and cultural development and the advancement of the people."
Deputy Premier Evelyn subsequently described the meeting with the agriculture officials as extremely fruitful, noting that he looks forward to similar engagements aimed at further developing the critical sector.