NTA's US Sales Team visits with Premier of Nevis during familiarization tour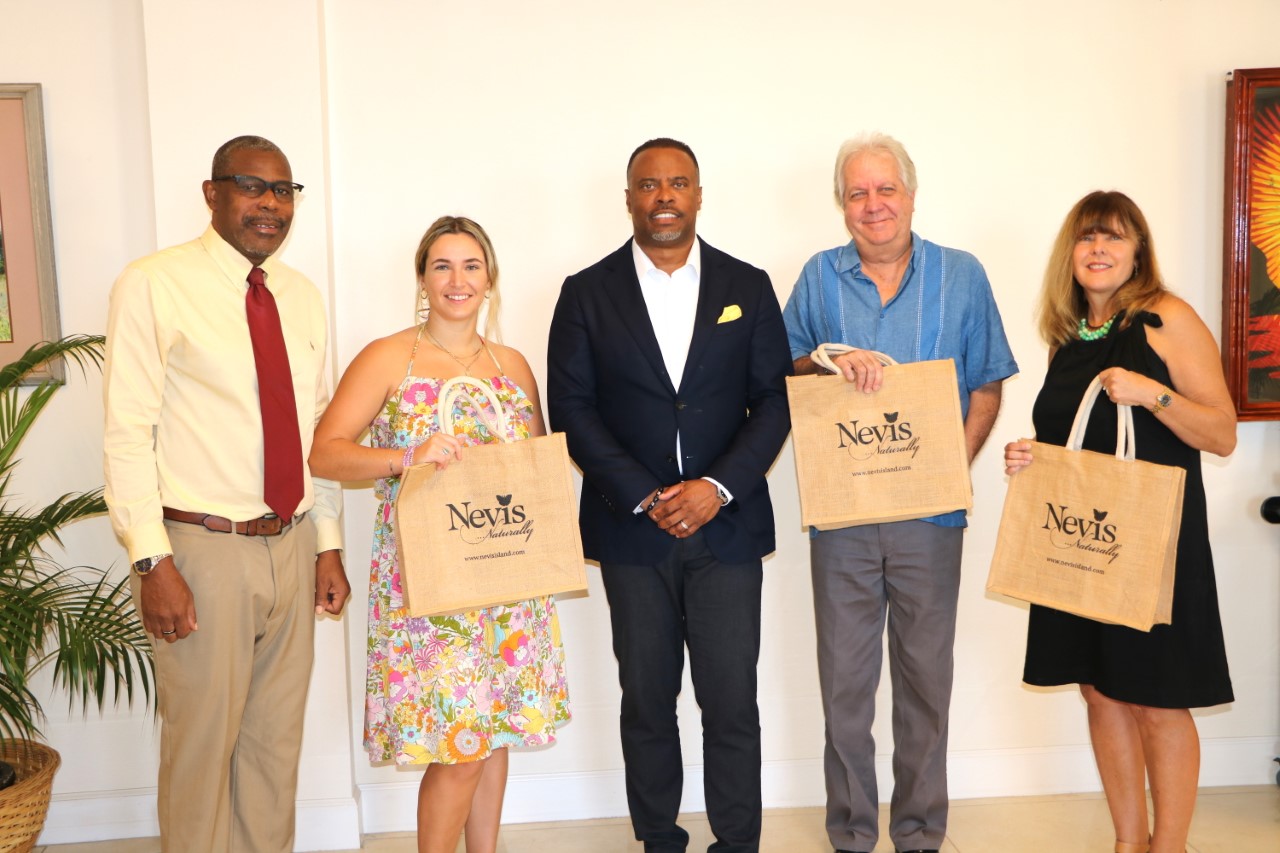 NIA CHARLESTOWN NEVIS (February 07, 2023)- Members of Nevis Tourism Authority's (NTA) United States sales team visited with Premier, Hon. Mark Brantley on Tuesday, February 07, 2023, while on a familiarization tour of the island of Nevis. 
Premier Brantley, Minister of Tourism in the Nevis Island Administration (NIA) welcomed Mrs. Cynthia Miller-Aird, principal of Miller-Aird Destination Marketing; Mr. Bruce Waters, who handles sales in the Southeast region; and Meredith Aird, Digital Marketing Associate, to the island.
"We are really grateful you have come to visit us. We are hoping to see good results from this relationship. Clearly tourism continues to be an industry that is very critical to our island's development and growth, and we feel in you we have an excellent team who can partner us with to grow our sales in the North American market," he said. "So we are optimistic that this relationship will blossom and that Nevis will be the beneficiary. Thank you for the partnership and I look forward to working with you."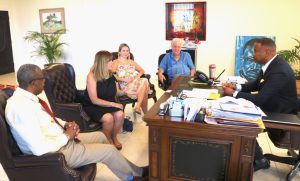 Mr. Devon Liburd, Chief Executive Officer of the NTA said the agency was happy to host the sales team as they familiarized themselves with the island.
"We know having taken up the account for Nevis from January 01 (2023) it was important for you to come and renew the acquaintances and see the sights and what else has been added to the tourism product here in Nevis, so we are happy to have you."
Mrs. Miller-Aird said over the several days the team has been on Nevis they has toured the various hotel properties and dined at the different restaurants. She noted how impressed they were having experienced staying at different types of accommodation and visiting the varied attractions available on the island.
"I have to say spending the time here it's been absolutely wonderful…I think the accommodations are incredibly unique, very special for the Caribbean. I'm so excited to going back and sharing the news on all of the new developments, which are incredibly impressive."
Before the group began their discussions Premier Brantley presented the team with Nevis Naturally gift bags containing locally made products.
Mrs. Miller-Aird has been a leading marketing professional for some 30 years, specializing in Caribbean destinations.