Empire Sports Club partners with Ministry of Social Development for successful seniors outing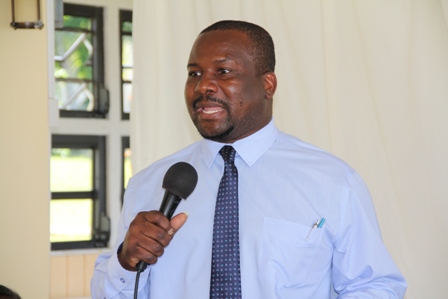 NIA CHARLESTOWN NEVIS (DECEMBER 16, 2013) – The Ministry of Social Development responsible for the wellbeing of seniors on Nevis, partnered with the Empire Sports Club of Hanleys Road, to assist in the club's 9th annual Hanleys Road Senior Citizens Outing on December 13, 2013.
The Sports Club along with the Ministry of Social Development and other private businesses facilitated an island tour which culminated with a luncheon at Mount Nevis Hotel. Permanent Secretary Mr. Keith Glasgow commended the Club for its initiative and expressed hope that it would be replicated by others.
"I believe in the future there would be some good citizens, maybe private citizens as well as cooperate citizens, who may want to emulate the good example of Mr. Evelyn and the Empire Sports Club. Indeed, we at the Ministry of Social Development are delighted to partner with the Empire Sports Club.
"Government cannot do it alone, we need assistance, we need partnership and so I want to commend persons, organizations who come forward to assist in whatever manner to promote the welfare of our seniors," he said.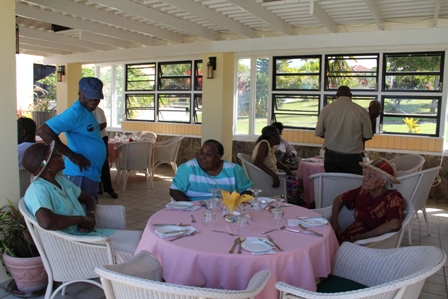 Mr. Glasgow reiterated the Ministry's concern for the island's seniors and encouraged persons to treat seniors with respect.
"I think that this event is an excellent one…At the Ministry of Social Development, we are extremely concerned about the welfare of not just children but older persons as well because these are persons who are extremely vulnerable…but the Empire Sports Club and Mr. Evelyn, they have chosen to do something, they have chosen to bring joy to the seniors of Hanleys Road and that is very commendable.
"As you know the seniors would have laid a solid foundation, socially and economically and we are now enjoying the fruits of their labour and so at this point in time, I think it is extremely important that we treat our seniors with the utmost dignity," he said.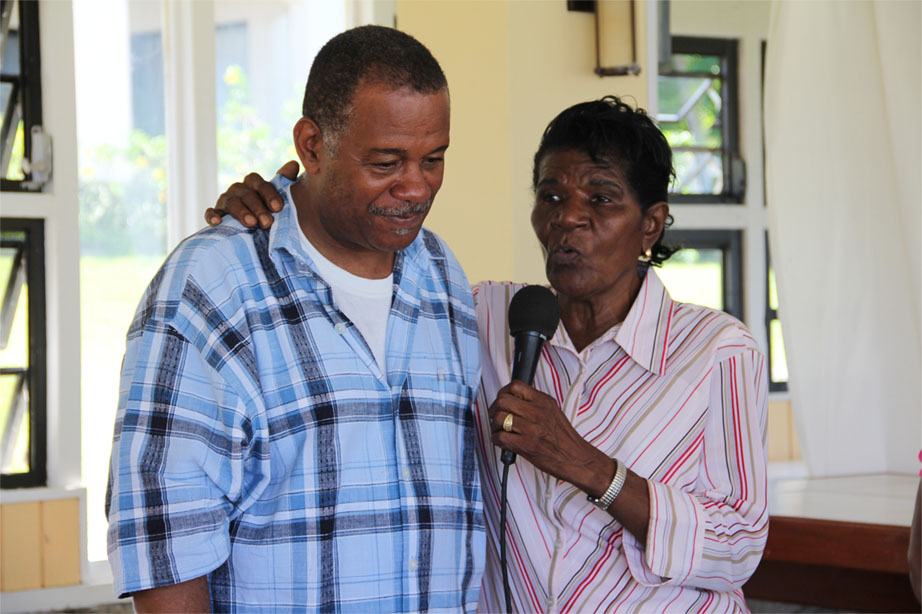 Meantime, President of the Empire Sports Club, Mr. Eric Evelyn spoke to the annual event hosted by the Club.
"We are delighted once again to be on our annual outing. It's the Seniors group from Hanleys Road and this outing is being put on by the Empire Sports Club and actually this is our ninth year…
"The seniors enjoyed it so much that they decided that we have to do it every year. We have committed to that and we have acceded to the request of the seniors. We are very happy to be able to take the seniors out on an annual outing. Every year we try to make it a little bigger and a little better," he said.