Fisheries Official urges Nevis Fishers to heed weather advisories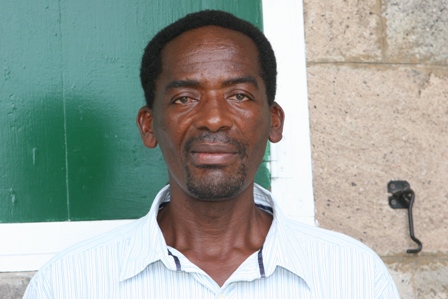 Director of Fisheries on Nevis Mr. Lemuel Pemberton
CHARLESTOWN NEVIS (June 24, 2010) — Director of Fisheries on Nevis Mr. Lemuel Pemberton, advised fishers on Nevis that they should pay close attention to any weather related advisories issued by Disaster Management Officials.
He told the Department of Information in a recent interview that the fishers should pay particular attention this hurricane season since it had been touted by top weather officials to be a year with heightened activity.
"I would just say to the fishermen that this year is touted to be a year when there would be quite a number of hurricanes around the region and this will be a year in which we will have higher activity than normal. So the fishermen are asked to take note of that and to be very careful in terms of their traps and their fishing vessels.
"If they hear that a storm is out, get their vessels out of the water and put them in a safe place as possible to avoid loss. We would not want them to suffer economic hardship as a result of not paying heed to the weather reports as regards to storms," he said.
According to Mr. Pemberton, there are 150 registered boat captains on Nevis but the actual total of fishermen throughout the island fell in the region of 300, most of whom were unregistered.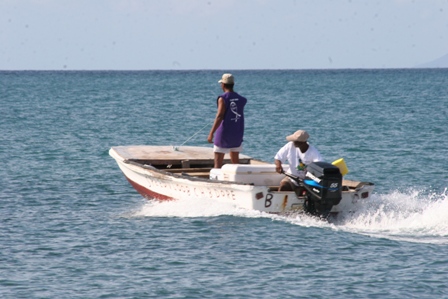 Fishers leaving Gallows Bay for a day sea
The 2010 hurricane season began on July 1st and concludes on November 30th. According to the National Oceanic and Atmospheric Administration's (NOAA) hurricane outlook issued in May ahead of the season, an active to extremely active hurricane season was expected for the Atlantic Basin and with every hurricane season, the outlook underscored the importance of having a hurricane preparedness plan in place.
The Organization said its scientists would continue to monitor evolving conditions in the tropics and had planned to issue an updated hurricane outlook in early August just prior to what is historically the peak period for hurricane activity.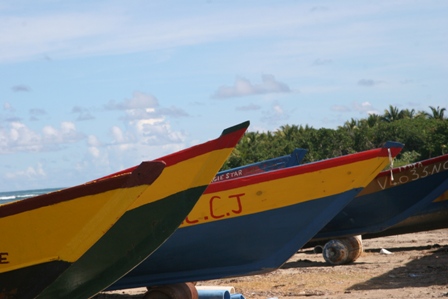 Fishing vessels at Newcastle Bay