Five Retired Teachers Honoured For Years of Service To Teaching Profession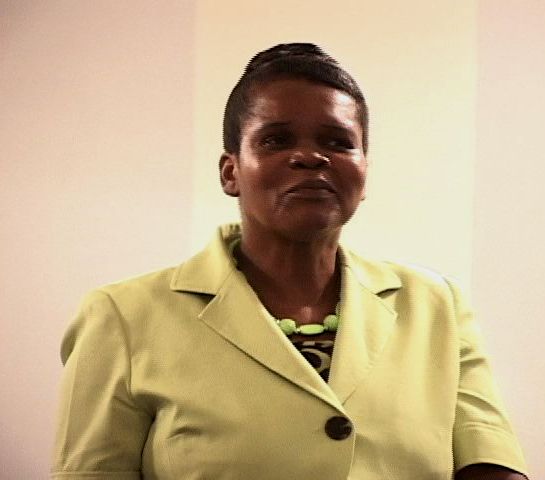 Retiree Mrs. Matilda Taylor-Hanley
NIA – CHARLESTOWN, NEVIS (November 25, 2010) — Five of Nevis' most recently retired teachers, described as "stalwarts who had been the building blocks in the island's schools," were honoured last Saturday [Nov. 20] for their years of service to the teaching profession.
At a ceremony held at the Occasions Entertainment Complex, Mrs. Myrthlyn Parry, wife of Nevis' Premier and Minister of Education Mr. Joseph Parry, presented the retirees with plaques of appreciation on behalf of the Nevis Island Administration's [NIA] Department and Ministry of Education.
The retirees; Ms. Gillian Andre, Ms. Sandra Liburd, Mr. Winston Morrison, Mr. Basil Patterson and Mrs. Matilda Taylor-Hanley, according to Education Officer Mrs. Palsy Wilkin, "have laid the foundation for the Teachers of Excellence" who were also honoured at that event.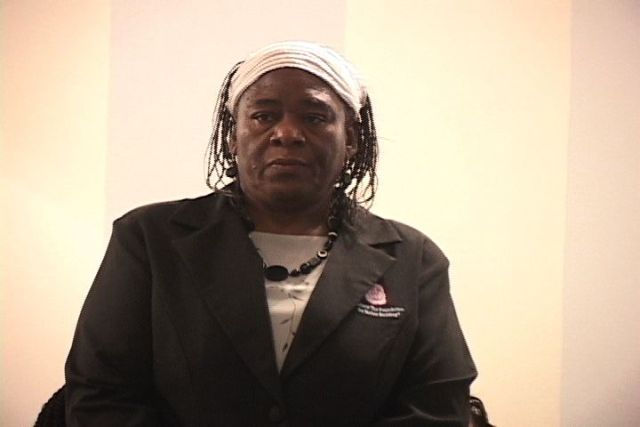 Retiree Ms. Sandra Liburd
Of the honourees, Mrs. Taylor-Hanley was recognised as the longest serving teacher. During her 39 years in the teaching profession, she taught at the Gingerland Infant School, the Joycelyn Liburd [JLPS], New River, Ivor Walters and Elizabeth Pemberton Primary [EPPS] schools. Mrs. Taylor-Hanley spent 20 of her 39 years teaching at the Ivor Walters Primary School and five years at EPPS.
Satisfied with her years of service, Mrs. Taylor-Hanley said that although her professional path was not always smooth, there were many moments of happiness; adding that she derives satisfaction when many of her students achieve success in their chosen careers.
Like Mrs. Taylor-Hanley, Ms. Sandra Liburd committed over three decades of her adult life to teaching primary school students on Nevis.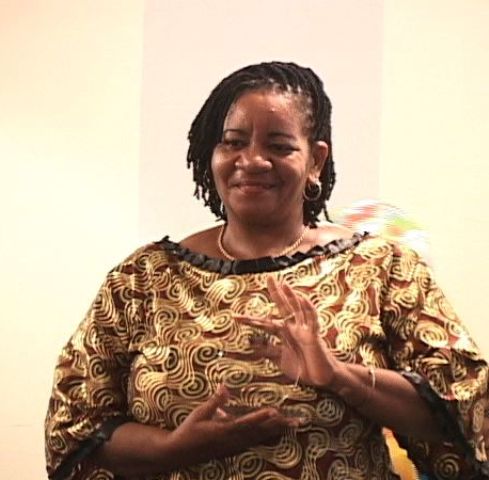 Retiree Ms. Gillian Andre
Just two thirds of a year short of her 34th anniversary as a teacher, Ms. Liburd, although retired from teaching in the classroom, teaches Mathematics, to many students on the verandah of her home.
As a teacher on Nevis, she was assigned to the Charlestown Boys School and the St. Thomas' and Charlestown Primary [CPS] schools. She spent most of her teaching career at CPS where she taught for 19 years.
Ms. Liburd was also commended for helping children acquire netball and swimming skills and for her work as a co-tutor with the Organisation of Caribbean Overseas Development [OCOD] where she taught primary Math to prospective teachers.
After retiring twice; once in 2001, after being a teacher for 21 years then earlier this year following her 30th teaching anniversary, Ms. Gillian Andre was also recognised for numerous years of service at the Gingerland Secondary School [GSS] where she taught since 1980.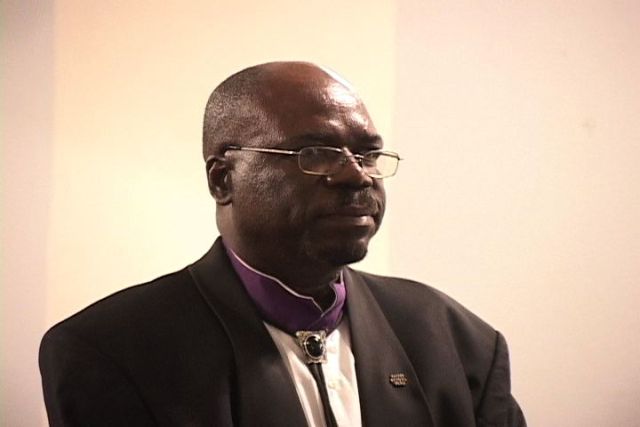 Retiree Mr. Basil Patterson
As a teacher at GSS, she headed the school's History department and taught Caribbean History, English Literature and Clothing and Textiles. Her instrumentality in introducing activities for Black History month and her involvement in pageantry, drama and interior decorating at the school were also mentioned at the awards ceremony.
Retirees Mr. Basil Patterson and Mr. Winston Morrison, who began their teaching careers on Nevis in 2000 and 2005 respectively, were the only retired males awarded at the event.
Mr. Patterson's employment with the Department of Education began in 2000 and ended in July of this year. He was lauded for his support of the school's administration.
As highlighted in his profile, Mr. Patterson "demonstrated excellent organisational skills and supervised the school's job internship programme." This, according to Mrs. Wilkin, "enabled the students of forms 4A3 and 4A4 to benefit from job skills training at various businesses and government departments.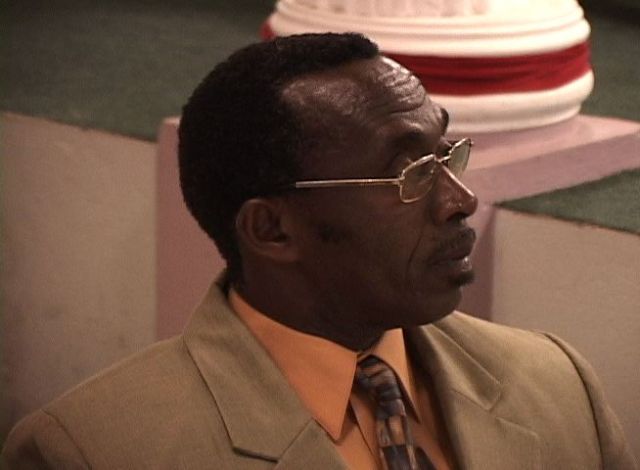 Retiree Mr. Winston Morrison
"He exhibited a loving concern for the development of his students and was the driving force behind the Student Council," Mrs. Wilkin said.
Like Mrs. Taylor-Hanley, Mr. Winston Morrison taught at JLPS. His five-year career there was spent teaching grades five and six where he, as outlined in his profile, "displayed many admirable qualities."
The Department and Ministry of Education were particularly pleased with his hosting of after-school and Easter vacation classes and the active role he played in extra-curricular activities organized by the school.
A number of government officials and members of the teaching profession attended the awards ceremony.