Gender Affairs Division Seeks to Refill Men's Love Cup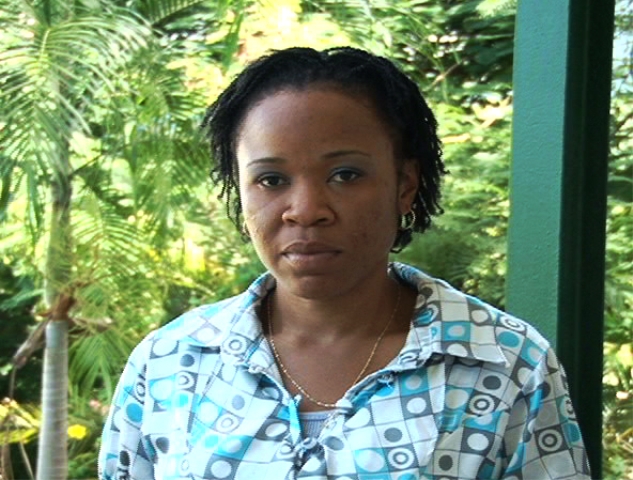 NIA-CHARLESTOWN, NEVIS (November 17TH, 2011) — The Gender Affairs Division within the Nevis Island Administration's Department of Social Services is calling on the island's male population to participate in a rally to mark International Men's Day.

The rally, planned for Nov. 18 at the Nevis Cultural Centre, will commence at 2pm and be hosted under the local theme, "Refilling our men's love cup."
Counsellor at the Gender Affairs Division Ms. Ivorcia Hanley, in a recent interview with the Department of Information, said it was imperative that males, residing on Nevis, participate in the activity.
"We want all the men and all the boys to come on out to the rally because we are celebrating you. It's International Men's Day and we are refilling our men's love cup," Ms. Hanley said.
Noting that the rally was part of a larger initiative to improve the overall standard of life of the island's males, particularly boys, Counsellor Hanley spoke with pride of her Department's "adopt a boy mentorship drive."
"I really want the upstanding men within the community to really think about adopting a boy and contact us at the Department of Social Services, Ivorcia Hanley or Ms. Oslyn Kelly, and we would be grateful to link you up with a boy to mentor," Ms. Hanley explained, adding that there was need for males to "step up."
The "adopt a boy mentorship drive" which Hanley said would incorporate "the emotional and social wellbeing of the child," was being organised to help grapple "the rise of antisocial behaviour among boys."
"We realise that this crime problem is seriously affecting our country. If we can reach out to the young boys within the Nevisian community and get them mentored by older men, then we will find that this will help them because a lot of them are lacking love in the home," Ms. Hanley stated.
The "adopt a boy mentorship drive" would cater to primary and secondary school-aged males on Nevis who are considered "at risk" by their guidance counsellors. In explaining the selection process, Counsellor Hanley noted that students may be considered "at risk" for varying reasons.
"We wrote to the schools and to the guidance counsellors to give us the names of at risk boys: boys who they realise are experiencing problems at home perhaps, boys who are struggling, boys who are exposed to antisocial behaviour whether it's by other men or boys in the community and we got the guidance counsellors to come up with some names for us and give them to the department so those are the ones that we are going to use in our drive," Ms. Hanley explained.
As part of the initiative, according to Counsellor Hanley, male mentors would be expected to, among other things, call their mentees, "at least once per week" and inquire about their lives at home and school.
"This is expected to go on for about a year," she said, adding that the mentorship drive was "not necessarily [about] giving financial support to the boys."
International Men's Day is celebrated, annually, on Nov. 19. This year's international theme is "Boys giving boys the best possible start in life."