GSS 2015 Valedictorian urges fellow graduates to continue pushing on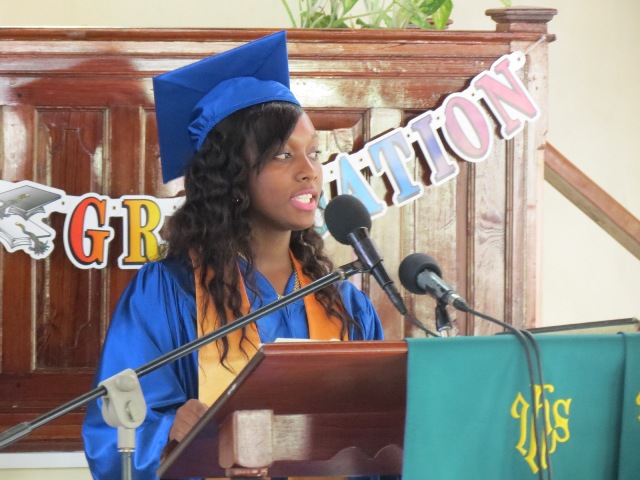 NIA CHARLESTOWN NEVIS (NOVEMBER 13, 2015) — Valedictorian of the 2015 Graduating Class of the Gingerland Secondary School (GSS) Derez Morton urged her fellow 70 graduands to push themselves to do more, even as their journey at the school comes to an end.
She was at the time delivering the valedictory speech at the 42nd annual GSS Graduation Ceremony at the Gingerland Methodist Church on November 12, 2015. It was held under the patronage of Vincent Adams. The theme was "Cultivating minds: moulding positive attitudes: reaping success."
"Let us not end our journey here but push ourselves to do more. Let us use our accomplishments as a platform for greater success. There are numerous opportunities awaiting each of us to begin a new chapter of our lives.
"We cannot afford to let them pass us by. Instead, let us grab every single chance we get to better ourselves and create images that we are totally satisfied with," she said.
Morton also advised them to hold fast to their dreams and with God's guidance be wise in their decisions.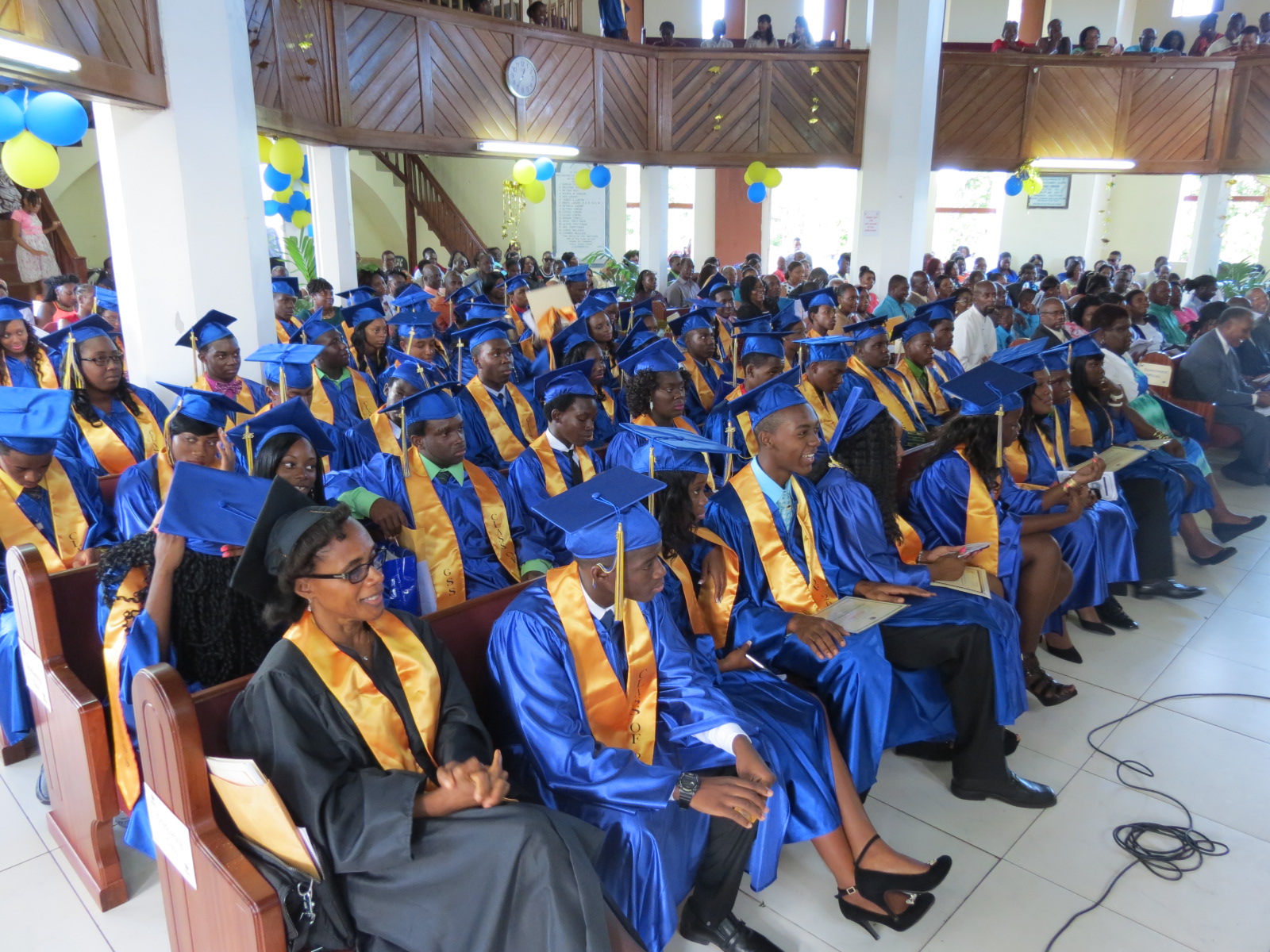 The GSS 2015 valedictorian told her colleagues, they could be agents of change if they choose not to become enslaved by drugs, prostitution, violence and crime but instead use the trending negativity of the society to do better and prove that they have higher ideals and standards.
She reminded them that they must be the change they wished to see in the world.
However, Morton also had parting words on behalf of the graduands for the students they would be leaving, in particular those in 5th Form. She told them they too could succeed once they had courage, determination and a positive attitude.
She assured them that their goals are achievable, as long as they work towards them with diligence.
The top student used the opportunity to warn them that there would be times they would feel like giving up but that should not be a deterrent.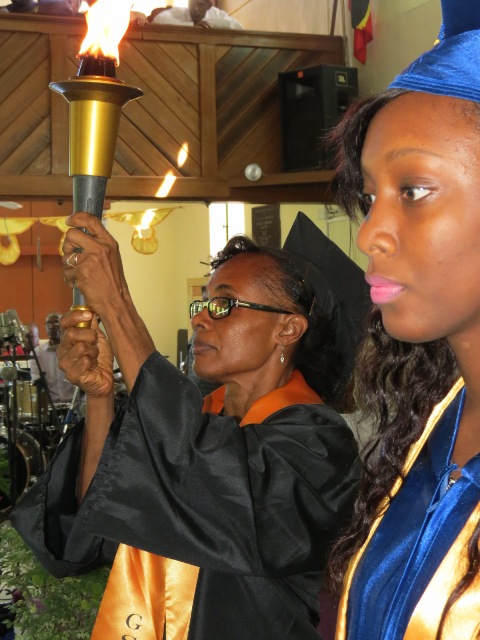 "Just continue pushing right to the end and seek God. You can do it. We wish the very best for you," she said.
In conclusion, Morton expressed gratitude to their teachers and staff at the GSS, family members, personal mentors, church families, friends and well-wishers for the role they played in helping them to get to their graduation. They also asked for their continued support and prayers.
Apart from being named the valedictorian, Morton was the recipient of several awards.
She was awarded for the Best CXC Caribbean Secondary Education Certificate (CSEC) General Proficiency results, and was jointly awarded with Britnee Brookes for the Nurse Patsy Hanley Award for Good Performance.
Morton also received the F&F Transportation (Caribe Queen) Best Science Award, the Helen Brookes Award for Grade 1 in CSEC Food and Nutrition, the Danielle Martin Award for Mathematics and Science, the Hon. Robelto Hector Award for Agriculture, the Hon. Troy Liburd Award for Best in CSEC Results, the Mickia Mills Award for Excellent Work in Social Studies, the City Drug Store Award for Best CXC CSEC Science, the James H. & Patricia L. Cole Award for Best CXC CSEC, the "Abonaty" Liburd Award for Grade 1 in CSEC Agricultural Science jointly with Aquin Manners, the Lornette Hanley's Award for Good Student in History and the Inter-American Institute for Cooperation in Agriculture (IICA) Award for the Best Agricultural Science Student.