Hamilton Road works nearing completion; resident expresses satisfaction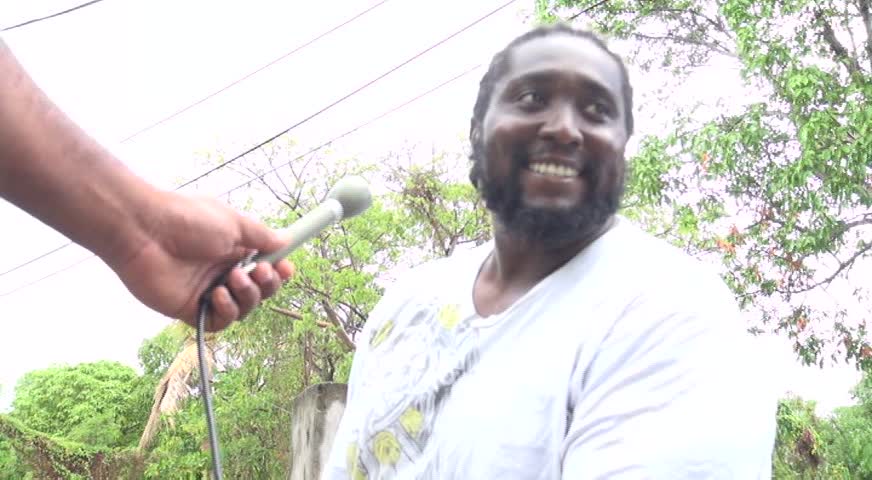 NIA CHARLESTOWN NEVIS (June 20, 2014) — Brandon "Bubah" Willett a resident and small business owner of Hamilton, expressed satisfaction with works which are nearing completion on the Hamilton Road on June 19, 2014.
During a visit to the area in which workers from the Public Works Department were working in earnest to complete the work amid inclement weather, the Department of Information met with Willet who did not hide his feelings.
"I must say it's a blessing to see the road getting completed first of all and to be honest, to think of the fact that it was long overdue, yes, but it is a great thing to see the road getting completed… Sometimes when you look at things and you say, ok, let the good things come to those who wait but we well deserve it and as a government and as a people, we must always stay representing.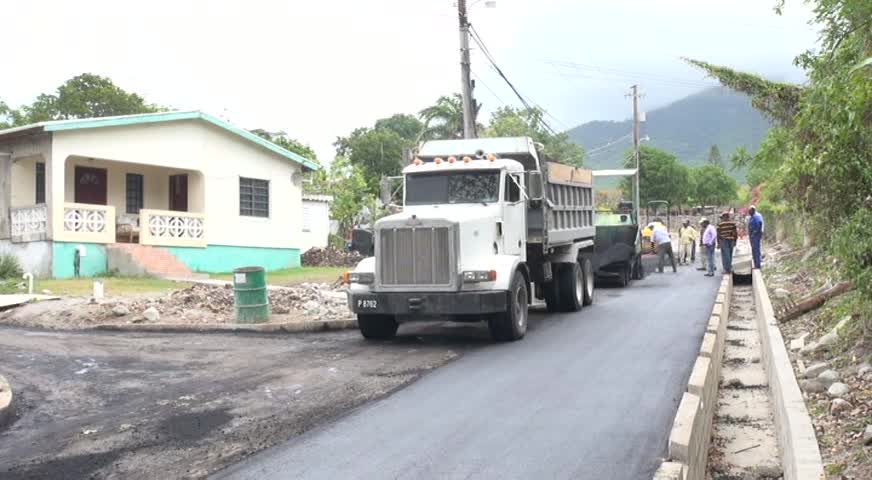 "So, we just say thank you. We appreciate that and we look forward for better things too. I think I could now open my house. I have been in dust for a while. So I will open the house now and I will breathe some fresh air. I say thanks to the guys I see hard working there and I mean I done tell then when they done, we can catch a drink. The drink's on me!" he said.
Meantime, Junior Minister in the Ministry of Communication and Works Hon. Troy Liburd who is a trained engineer, was present to lend a hand and to give some guidance to the team from the Public Works Department. He also spoke of the project.
"It's all hands on deck here on Hamilton Road. This morning we are here putting on the black top paving this 800 feet stretch of Hamilton road. Unfortunately, as you could see by my appearance, the rain has threatened to thwart what we are doing here.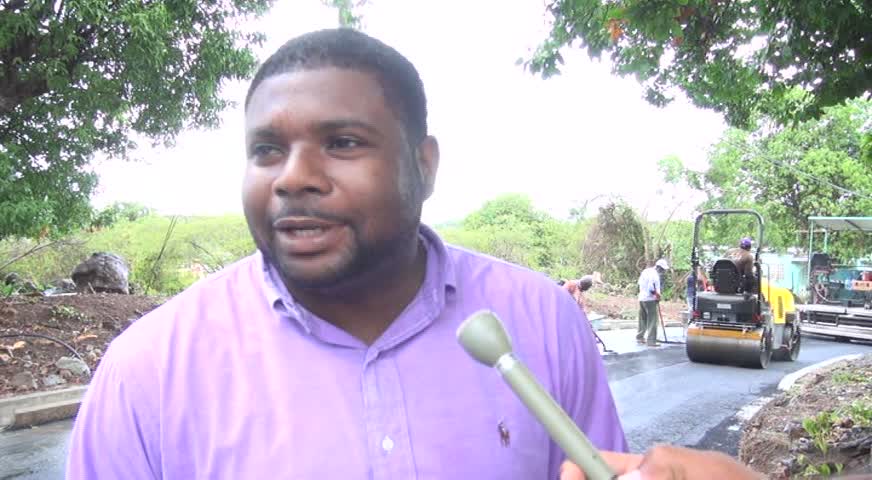 Nonetheless what we have done is everybody has jumped in to get this section of road paved.
"We were hoping to have this paved today without any interruption but the weather did not cooperate. We have had a lot of rain and rain is not good for doing asphalt work. Nonetheless, we have the trucks of asphalt already here and we are going to get them down today," he said.
Mr. Liburd also assured the people of Hamilton that the project was an important one and the Nevis Island Administration was committed to its completion.
"This was a commitment to the people of Hamilton and we are here fulfilling the commitment. So our Government has committed to getting this road done for the people of Hamilton and that's what we are going to do.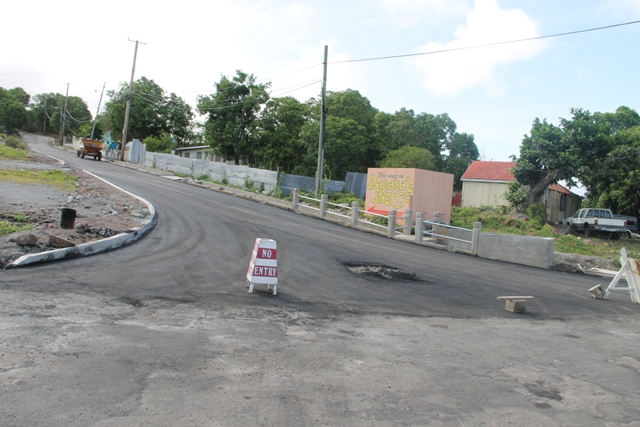 "The section we are paving now is an 800-feet stretch from the main road, the by-pass road below up to just below Mr. Jones' fence, the stone wall fence for most people who would know. This represents the first section of the road," he said.
As for the remainder of the Hamilton Road, the Minister gave a timeline when work on the other sections would commence.
"Once this paving is completed today, we expect to do a similar amount of paving further up next week and then, perhaps by the following week, we expect to do the final bit of paving and then this long-awaited Hamilton project would be complete but as you can see, we are dedicated to getting this done and we are bringing it in well under budget," he said.
Mr. Liburd also spoke to the cost of the project which he noted was able to be done at a lower cost.
"So far we have only spent about EC$650,000 and…we expect to finish this section of the road well under a million dollars. As we all know, this section of the road was slated to cost an additional $3million. We are doing it for one-third of what this section of the road was slated to cost. So the entire Hamilton Road Project, what's done and what we are doing now was slated to cost about EC$8.3million, of which we would have already spent EC$4.7million with the original contractor.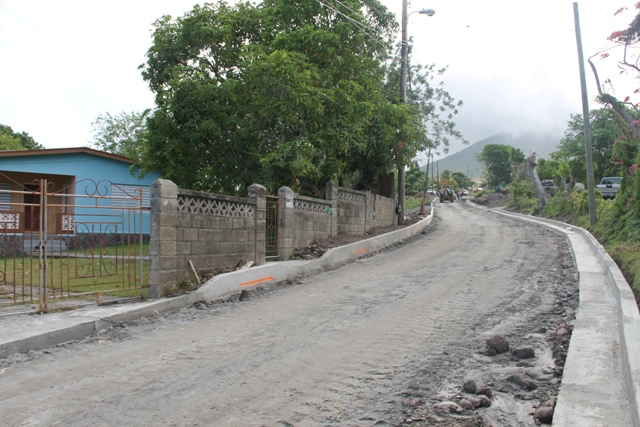 "We are proposing to add an additional EC$1million to that bringing the total to EC$5.7million as opposed to EC$8.3million…I don't know the exact figure [at the moment] but we are saving well over EC$2.5 million on this road. That $2.5million, we expect to put it into doing some other roads for some of the other areas in Nevis," he said.