Health Insurance for Nevisians still on the cards, Health Minister says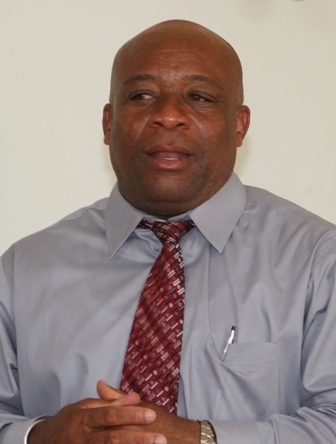 Minister of Health in the Nevis Island Administration Hon. Hensley Daniel
CHARLESTOWN NEVIS (January 11, 2010) — Health Insurance for Nevisians is still on the cards, so said Minister of Health in the Nevis Island Administration Hon. Hensley Daniel.
In a recent interview with the Department of Information, Mr. Daniel explained that the Ministry of Health was at the early stage of a health insurance plan that would benefit the people of Nevis.
"What we have done last year is that we have been able to connect with the Cuban Government which has helped us to reduce the cost of medical care by thousands and thousands of dollars.
"On the average, medical care in Cuba is 10 times less than in the other countries and if we now have access to care, good quality care, then it is easy for us to want to contribute from an insurance point of view because we can get quality medical care at reasonable cost and that's what we are looking at," he said.
The Health Minister continued to underscore the NIA's prevention programme which he said was the cornerstone of its ongoing health programme.
However, he explained that it was inevitable that persons would get ill and in that regard had found an important partner in the Cuban government.
Mr. Daniel held the view that the stage was set for the next step of health insurance in which human resources could be intertwined with technology. That way, investments could be made in key areas of health delivery including the procurement of basic machinery and services, recruitment and training.
Notwithstanding, Mr. Daniel noted that although a concerted effort had been made through a series of town hall meetings to sensitise the population on the importance of a health insurance plan, the world recession had interfered with the pace.
"The Cuban experience tells us, that we can find quality health care so that people now don't need to worry that two or three illnesses can burst the health fund because once we go to Cuba, the funds are going to be available.
"The real sticking arm is, we have an economic downturn internationally and you really can't be pushing for more contributions from people, at a time when less people are working. Our flagship hotel is down and so that has implications for our revenue but once everything goes back to normal, what we need to do now is to continue to make the preparations," he explained.
However, the Health Minister noted that he was satisfied with the general level of understanding and support among members of the public with regard to the planned health insurance scheme.
In the interim, the Minister said the NIA would continue every effort to assist with medical care by virtue of its commitment to ensuring that people were provided for at all strata of society.