HIV/AIDS programmes in Nevis and St. Kitts working; new infections decline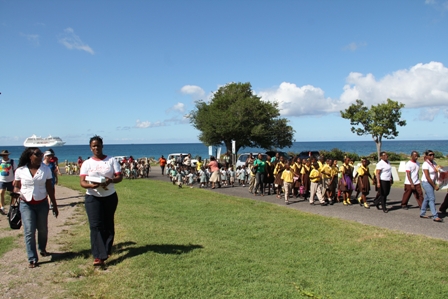 NIA-CHARLESTOWN NEVIS (December 02, 2011) —
As Nevis joined the rest of the world in the observance of World AIDS Day on December 01, 2011 under the theme "Getting to Zero", a top Health official on the island announced that that there was a decline in the number of HIV/AIDS infections in St. Kitts and Nevis for 2011. He said it was an indication that the programmes instituted to fight the disease were working.
Chief Medical Officer in St. Kitts and Nevis Dr. Patrick Martin made the disclosure when he delivered remarks at the end of a march of pre and primary school students, teachers and personnel from the HIV/AIDS Coordinating Unit on Nevis through Charlestown. The march which commenced from the Elquemedo Willett Park culminated at the Nevis Cultural Centre.
"Speaking of those who are affected let me give you some statistics at the Federal level. Between 2001 and 2005 we had 15 new cases of HIV per year. Between 2006 and 2010 the number dropped from 15 to 10 new cases per year. The drop indicates that the National AIDS Programme and the AIDS Programme in Nevis are working.
"This year so far we have 11 new cases of HIV, two in Nevis and nine in St. Kitts. It costs to look after persons with HIV. In 2009 we spent EC$75,000 on HIV medications and that's just for medications alone. If you add up the staff cost of looking after somebody with HIV and looking after the HIV Programme runs to about half to three quarter million dollars per year," he said.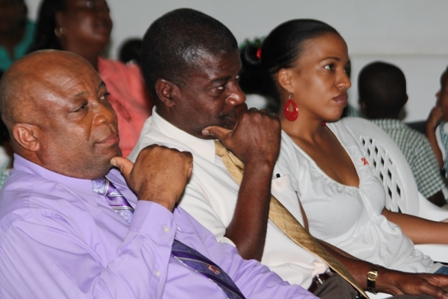 Notwithstanding, Dr. Martin warned that the decline in the number of new infections was not cause to become weary. Instead he said the public should continue to support the programmes already in place to fight against the disease. He also urged those who marched to become more involved and to help spread the truth about HIV.
"HIV as you know is spread by sexual intercourse and even at pre-school level that area is being taught and that is a good thing. I want to encourage the pre-school teachers and the primary school teachers to continue to engage on the topic of sex and sexuality in the developmentally appropriate way.
"I know there are some people in our country who are afraid to educate young children about sex and sexuality, I am here to tell you be not afraid," he said.
The Chief Medical Officer also gave a simple rule of ABC (abstinence, be faithful and cover up or condomise) which he said once followed would result in a zero rate of new infections. However, he lamented those who continued to put others at risk of contracting the virus.
"Even though we all practise the ABC, we are having difficulty getting the number of news infections to zero, I have to say this, some men continue to rape women, girls and boys placing them at risk for contracting the virus and also at risk for psychological distress. I also have to say this, some mothers turn a blind eye and actually collect money to remain quiet," he said.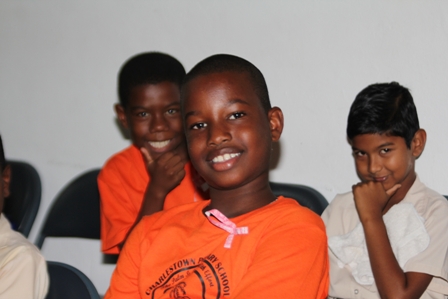 As Dr. Martin continued to call for the elimination of all forms of sexual violence on Nevis and St. Kitts in an effort to get HIV infection down to zero, he said persons should be reminded that HIV was not a death sentence and it could be prevented, controlled and if all lived healthier lifestyles there would be no infections.
Among those present were Minister of Health in the Nevis Island Administration Hon. Hensley Daniel, Health Planner in the Ministry of Health on Nevis Mrs. Nicole Slack Liburd and Special Advisor to the Administration in the Ministry of Health Mrs. Patsy Hanley who chaired the event.