Hon. Eric Evelyn lauds IICA's contribution to the agricultural sector on Nevis, SKN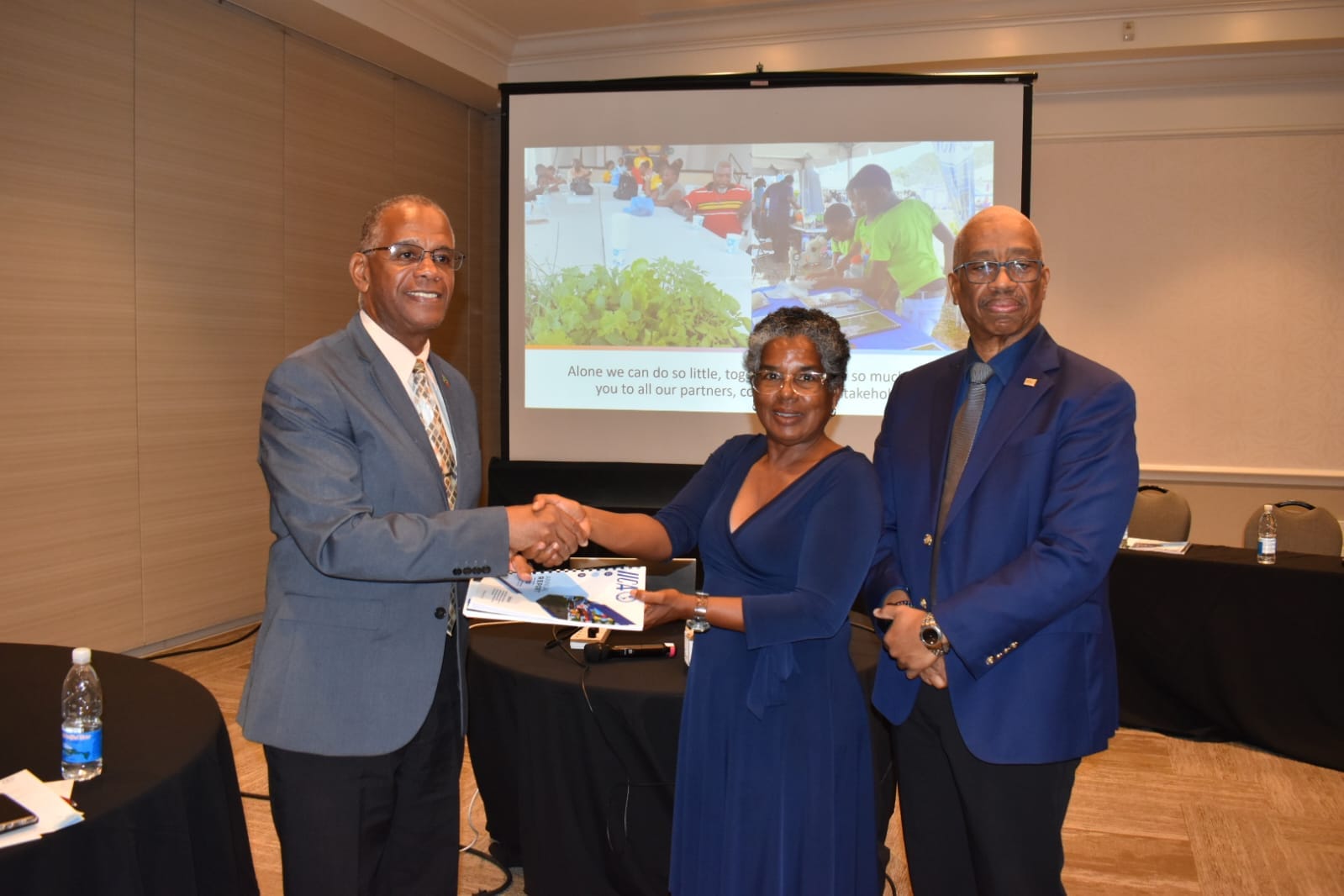 NIA CHARLESTOWN NEVIS (October 04, 2023)- Minister of Agriculture in the Nevis Island Administration (NIA) Deputy Premier the Honourable Eric Evelyn has praised the Inter-American Institute for Corporation on Agriculture (IICA) for its sterling contribution to the development of the agriculture sector on Nevis and the wider Federation of St. Kitts and Nevis.
Delivering remarks at IICA's Accountability Seminar held recently at the St. Kitts Marriott Resort the Hon. Evelyn said, "As I looked at the IICA annual report year for 2023, and I look at the mission statement- Stimulate, promote and support the efforts of Member States to achieve the agriculture development and rural well-being through excellent international technical cooperation- Mr. Rawlins, Ms. Jones, I think IICA has done that and more over the years, and we are looking forward for that to continue.
"You have stimulated, you have promoted, and you have supported the industry in the Federation of St. Kitts and Nevis."
The annual report detailed work the agency has done in the Federation during the past year.
Following the formal presentations, robust discussion took place among participants looking at issues facing the agriculture sector in the Federation.
The Hon. Evelyn implored IICA's continued support.
"As a government in Nevis and as a federal government, we do not have all the resources to ensure that we grow agriculture the way we ought to, and so we will be looking forward to that continued support in capacity building, whatever you can provide in terms of funding, whatever you can provide in terms of training.
"We are looking forward for that to continue as we provide that push in agriculture."
In invited comments following the event, the Hon. Evelyn said it was a privilege to engage with IICA Regional Representative Mr. Greg Rawlins and local representative Ms. Sharon Jones about the future of agriculture on the islands as St. Kitts and Nevis strives to achieve food security and food sovereignty.