Premier Brantley wishes Nevis' Youth Junior Tourism Minister luck at CTO Tourism Youth Congress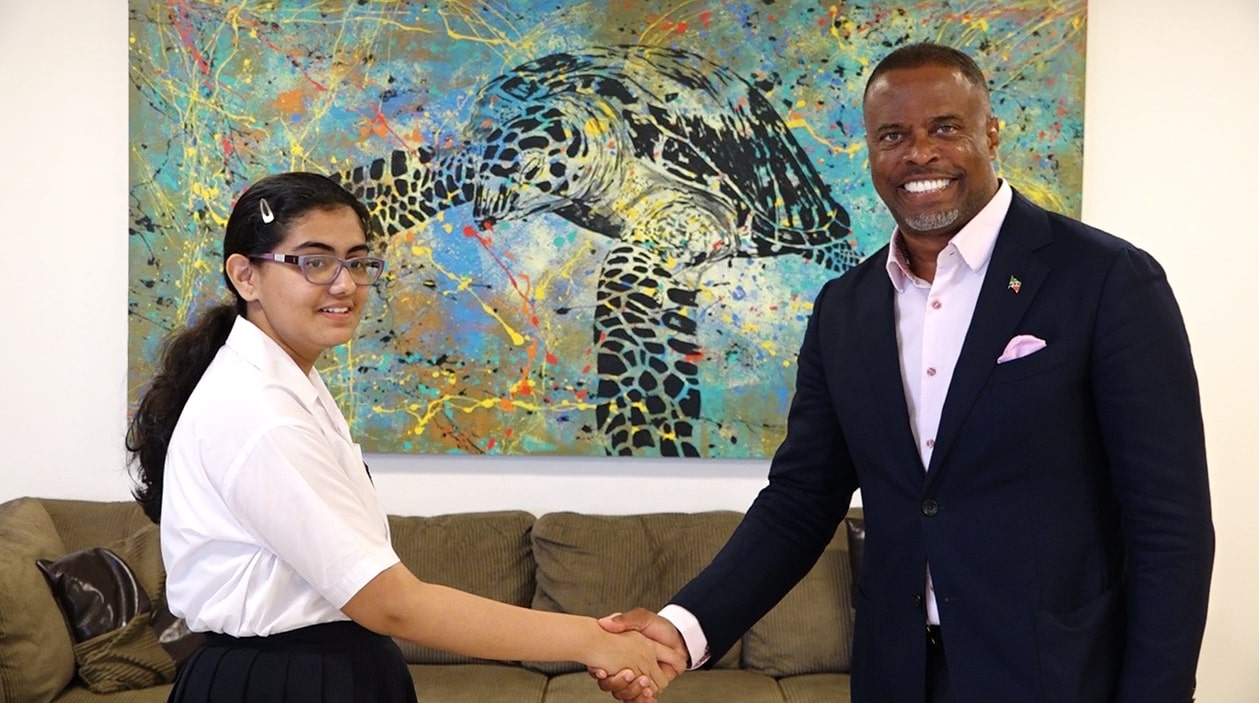 NIA CHARLESTOWN NEVIS (October 05, 2023) – Premier of Nevis the Honourable Mark Brantley has extended best wishes to Miss Rusha Sharma, Nevis' Youth Junior Minister of Tourism, as she prepares to represent the island at the 2023 Caribbean Tourism Youth Congress.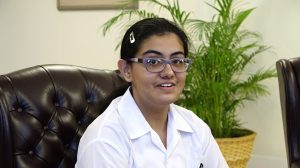 The Premier, Minister of Tourism in the Nevis Island Administration (NIA), greeted Ms. Sharma at his Pinney's Estate office on Thursday, October 05. She was accompanied by two of her teachers, Ms. Evania Thibou and Ms. Anthea Caines.
"Miss Sharma I want to extend congratulations to you and to the Charlestown Secondary School for your excellent performance, I know it was a keen competition. 
"I know that as our Junior Minister you are headed off to the Turks and Caicos Islands where you'll be competing with your colleagues from around the region. I wish you all the very best there and that you'll have success, but of course whether you win or lose is irrelevant. What is most important is the experience. You get to meet new people and make new friends."
Ms. Sharma said she intends to do her best and thanked the Premier for his words of encouragement.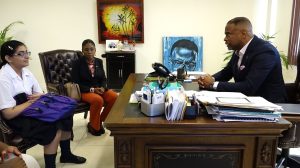 The CTO Regional Tourism Youth Congress will take place on the margins of the 2023 State Of The Industry Conference (SOTIC) slated for October11-13, 2023. This year's theme is "Invest. Innovate. Inspire- A New Model for Caribbean Tourism Growth".
The Youth Congress involves students between the ages of 14-17 from CTO member countries. The main aim is to stimulate greater awareness and excitement about tourism among young people in the Caribbean communities by allowing them to research various facets of the tourism sector and share their ideas and vision with respect to future directions for Caribbean tourism, the CTO said.