"I Have Heard Many Exciting News about Nevis" Says Taiwanese Ambassador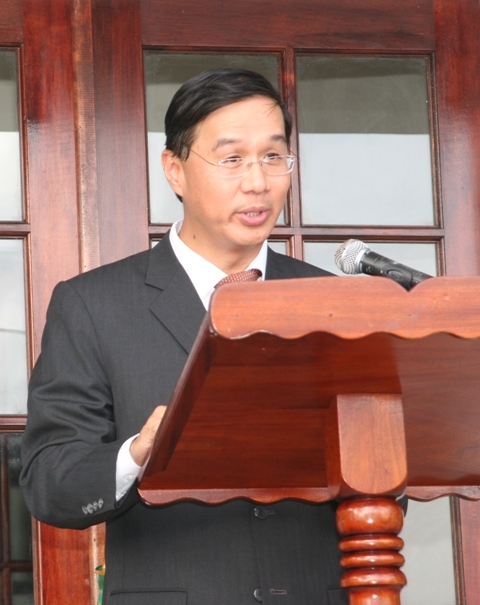 Ambassador of the Republic of China to St. Kitts-Nevis His Excellency Miguel Tsao
NIA-CHARLESTOWN, NEVIS (January 7TH 2011) — Resident Ambassador of the Republic of China [ROC] on Taiwan His Excellency Miguel Tsao said despite his infant-aged appointment to the twin island federation of St. Kitts-Nevis, he had heard "many exciting news about Nevis."
Such news, he said included "the big stride of the geothermal power plant project, the official reopening of the Four Seasons Resort and the forthcoming official inauguration of the performing arts centre."
Ambassador Tsao, who replaced His Excellency Rong Chuan-Wu in 2010, was at the time addressing government officials, police officers, representatives of the business community and civil servants on his recent visit to the island; which he described as a "beautiful island paradise."
The Taiwanese Ambassador, while pledging his government's continued commitment to the Nevis Island Administration, highlighted the importance of having a structured and well-equipped police force.
"We all know law and order is critically important to a country because social disorder and economic problems are no stranger to each other," he said.
In addition to injecting US$300, 000 into the construction of police barracks at Bellevue, the ROC recently donated surveillance cameras to the island to assist the police force with its crime fighting pursuits.
A recent invitation from the Government of Taiwan to the Deputy Governor General His Honour Mr. Eustace John and his wife, Mr. Tsao said, "laid a good foundation for the further strengthening of relations between the two countries."