IICA commits to continued support for agricultural development on Nevis; honours local farmers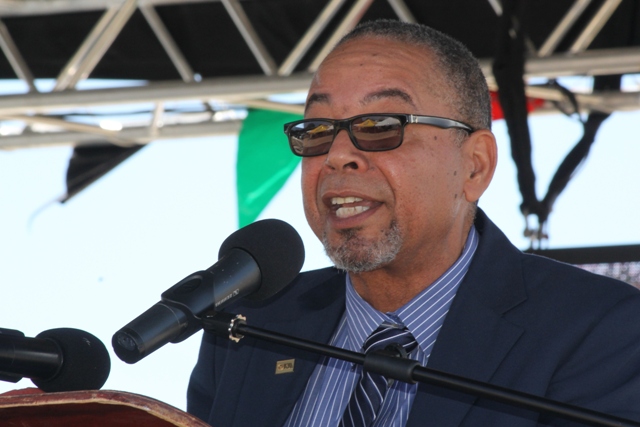 NIA CHARLESTOWN NEVIS (APRIL 03, 2017) — A top official of the Inter-American Institute for Cooperation on Agriculture (IICA) in the Caribbean, underscored his organisation's resolve and commitment to continuing support to agricultural development and rural well-being in Nevis.
Mr. John King, Representative of IICA Delegations in the Eastern Caribbean States (ECS), gave the assurance while delivering an address at the opening ceremony of the 23rd Annual Agriculture Open Day at the Villa Grounds on March 30, 2017.
He said the organisation is observing its 25th year of providing technical assistance to Nevis and 34 other member states in the region.
Mr. King pointed to some key projects on Nevis over the years, some of in which IICA has been instrumental in initiating.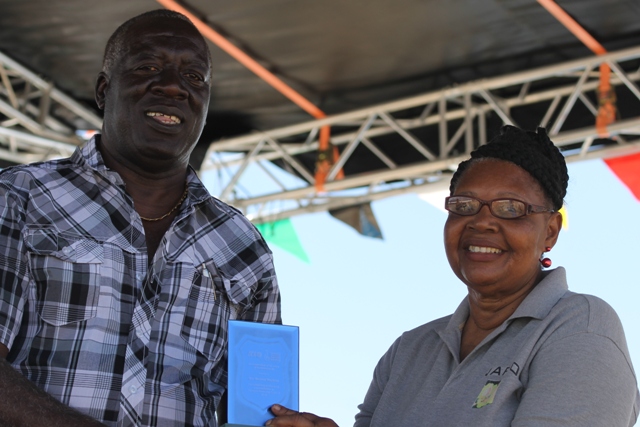 "Some of the most outstanding ones include the development of shade houses at the Ministry of Agriculture and at the primary and secondary schools on Nevis, the development of your agro-processing facility and the training of agro-processors, support to the Nevis Growers', the New River Farmers and the Bee-Keepers Association," he said.
Mr. King noted that for the most recent project, they are actively working with the Ministry to obtain a machine to assist in utilising many of the mangoes which go to waste on Nevis.
He said all IICA's efforts on Nevis, have helped several farmers, agro-processors and bee keepers to develop and expand their enterprises.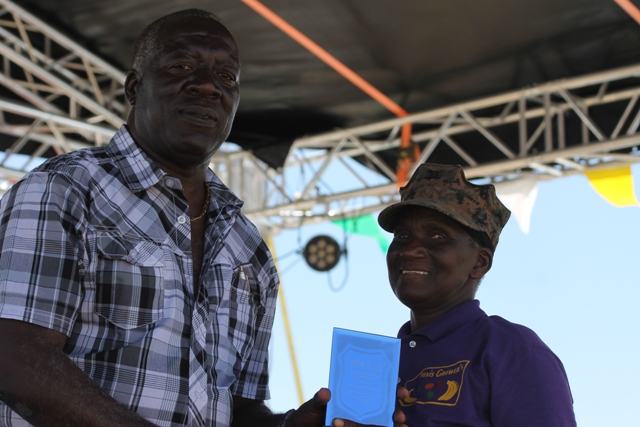 Mr. King stated that the Organisation is celebrating its 75th anniversary and three persons and an institution on Nevis would be awarded, in commemoration of the milestone, for their contribution to agriculture.
Mr. Calvin Prentice was awarded for his Outstanding Performance and Contribution to the Livestock Sector in 2016, Mrs. Emmontine Thompson for her Outstanding Performance and Contribution to the Crops Sector in 2016, Mrs. Maureen Stapleton for her Outstanding Performance and Contribution to the Agro-Processing Sector for 2016 and the Charlestown Primary School (CPS) was presented with an award for Outstanding Work in Agricultural Innovation in 2016.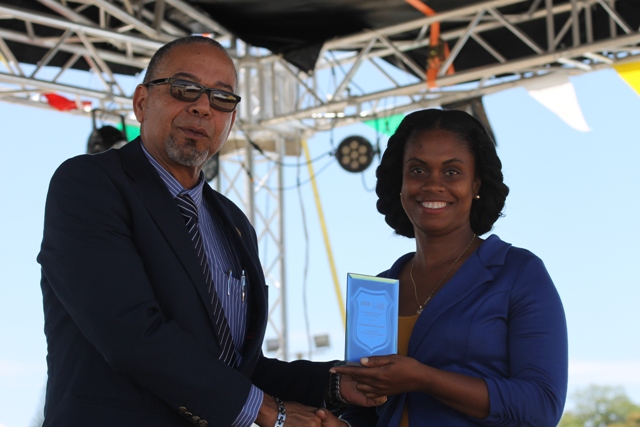 Each honouree was presented with a plaque by Augustine Merchant, IICA Coordinator for the Delegation in St. Kitts and Nevis. However, Mr. King presented the CPS Principal Ms. Latoya Jeffers with a plaque on behalf of the school.