Increased participation for second SISTA workshop on Nevis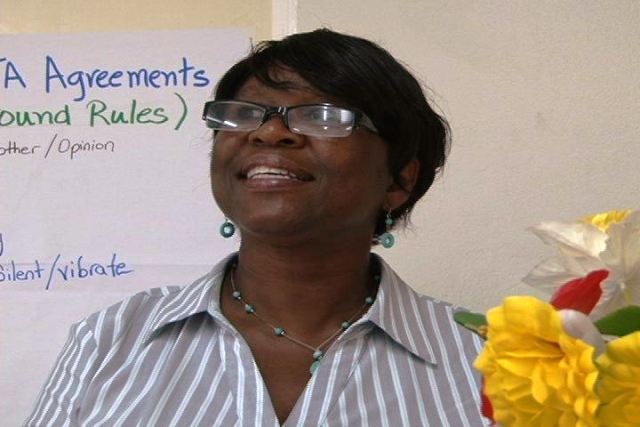 NIA CHARLESTOWN NEVIS (OCTOBER 04, 2012) —
An intervention programme to assist Health Officials on Nevis with the prevention of HIV infection among women, commenced its second session on September 24th, 2012 with 15 participants, five more than the first session held earlier this year.
Ms. Eldina Farrell and Ms. Telisha Boston at the Ministry of Health's Health Promotions Unit facilitators of the Caribbean HIV/AIDS Alliance funded Sisters Informing Sisters about Topics on AIDS (SISTA) opened the session at the Red Cross Conference Centre will conclude on October 12, 2012.
According to Ms. Farrell, SISTA, a peer-led skills building intervention project was developed by an African American woman for African American women but the programme was later adapted for Caribbean women and was launched in the Federation two years ago but Nevis joined in 2011.
"The pilot project started in St. Kitts in 2010 when it was introduced to female factory workers. Nevis came on board last year when myself and Ms. Pelisha Boston at the Health promotions Unit were trained as facilitators and we began the workshop in Nevis in February and March 2012," she explained.
Ms. Farrell added that the programme would be delivered in five sessions through discussions on self esteem, relationships and sexual health with the ultimate objective of the exercise anchored in the reduction of sexual risk behaviour by heterosexually active Caribbean Women at risk for HIV.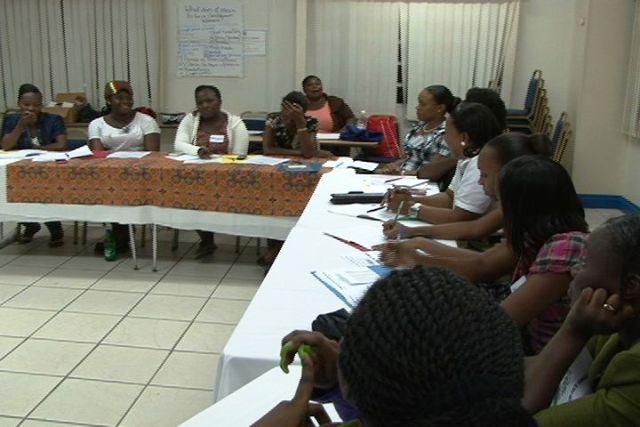 "SISTA gives women the social and behavioural skills they need to adopt HIV risk reduction strategies and it is composed of five sessions, two hours each delivered by peer facilitators in a community setting.
"Each session is gender and culturally relevant and includes behavioural skills practise, group discussions, lectures, role playing, a prevention video and take home exercises. It also includes poetry and calypso by Caribbean women as well as discussions and role playing scenarios that are relevant to the Caribbean woman's experience," as she pointed to "Die with My Dignity" a popular song by Trinidadian female Calypsonian Singing Sandra.
Ms. Farrell noted that a third SISTA workshop was being planned for later this year or in early 2013.