ITD staff on Nevis honoured at 2nd annual Delta Awards Dinner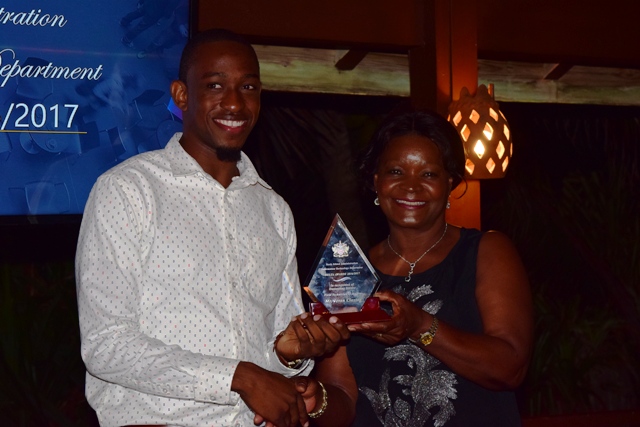 NIA CHARLESTOWN NEVIS (February 21, 2017) — Three staff technicians in the Nevis Island Administration's (NIA) Information Technology Department (IDT), walked away with honours at the 2nd Annual Information Technology Department Delta Awards Dinner. The event was held at the Nisbet Plantation Beach Hotel on February 18, 2017.
Jevon Claxton won the Field Technician of the Year Award, Ezekiel Parris won an award for Above and beyond the Call of Duty and the Innovator Award while Vanessa Tyson won the Ticketeer Award. They were all presented on behalf of the Department by the wife of Premier of Nevis Mrs. Verni Amory.
The Innovator Award is given to one who comes up with innovative solutions to problems that the department deals with on a daily basis.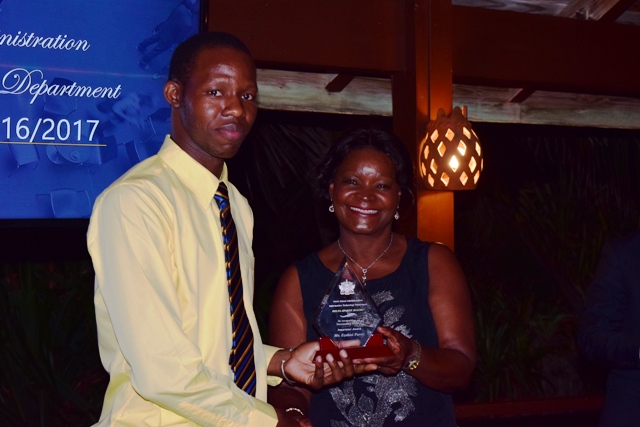 The Above and Beyond Award was given to the technician who exemplifies a high level of customer service, while the Field Technician of the Year Award is given to the one who embodies good customer service, good technical abilities and the ability to come up with innovative solutions on a day-to-day basis.
However, the Ticketeer Award is given to the one who completed the most tickets in the calendar year 2016.
Awardees were selected at the end of a survey circulated among staff of the Nevis Island Administration. They were asked to make their selections based on the day-to-day impact the work of each technician had on their work operations for 2016.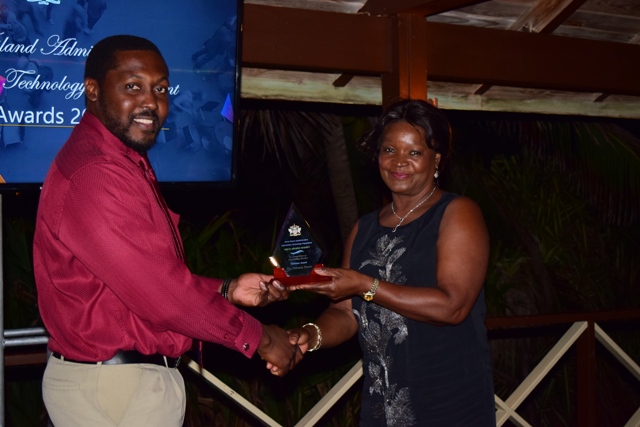 The award ceremony was the culmination of a week of activities hosted by the department. They included visits to the schools in an effort to seek to build awareness and also to entice students to seek to develop a career in Information Technology, a talk show on VON Radio and an Open Day.
During the Open Day, a number of resource persons both in and out of the department delivered presentations on a range of topics related to IT. It was meant to demonstrate to the public, how one could utilise IT in various aspects of their day-to-day operations.
Also present at the ceremony were Premier of Nevis Hon. Vance Amory, Managing Director of the Eastern Caribbean Telecommunications Authority (ECTEL) Embert Charles and Permanent Secretary in the Ministry of Finance Colin Dore.