Libraries remain relevant and necessary today, Nevis' Minister of Education says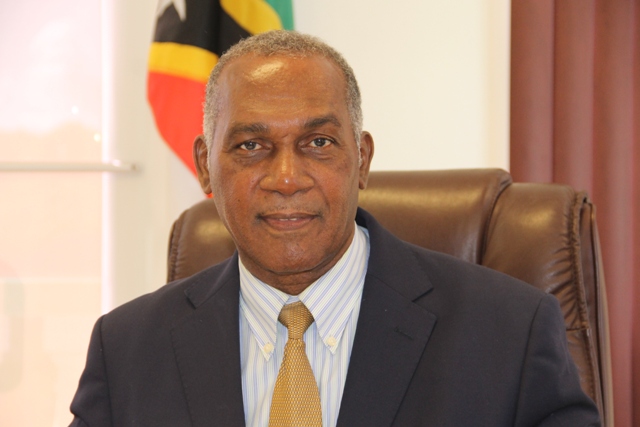 NIA CHARLESTOWN NEVIS (November 03, 2017) — The following is an address by Hon. Vance Amory, Premier of Nevis and Minister of Education in the Nevis Island Administration (NIA) for Library Week 2017, from November 5th to 11th.
Fellow citizens, especially our parents, guardians, children, teachers,
I greet you at the commencement of Library Week. This week, we focus on the theme, "From Subscription Free, Your Public Library Transforming the Community."
While we do our best to do things around the theme, I want us all to realize that public libraries and school libraries are still relevant and necessary today. Even though some may say in today's society, with the popularity of the internet, libraries are irrelevant, I beg to differ.
During this week, the libraries in Charlestown and Gingerland, will engage in a week-long registration drive to get not only children to become members of the library but also to get even adults to become members.
Reading is still a great pastime for even adults. There will also be an exhibit in the Charlestown Library of the history of that same library. This exhibit would highlight in text and pictures a historical account of the life of the Charlestown Library.
The librarians and staff will distribute book baskets to the pre-schools around the island, on what they are calling Early Readers Day. They will also visit the Flamboyant Home and read to the elderly who are resident at that home. This I believe will be a real treat for the elderly at the Flamboyant.
The libraries have invited guest readers to go to the schools and read to the students also during the week. This is an activity the students look forward to every year. These are just some of the activities that the wonderful and hard-working people at both libraries will be doing during library week this year.
These activities, hopefully, will spark some interest in children and their parents and guardians to use libraries more and become mature and engaging readers. Added to that, I want us all to see our public libraries and school libraries as learning centres and not just a building or room with books.
I want us all to recognise that the library is a place where you can go to help develop yourself as a student or even professionally. The library space should be used to help you develop these three R's, not as we traditionally know them as Reading, Riting and Rithmetic, but rather Reading, Research and Reasoning.
Our libraries are a free educational resources provided by the government for everyone use. We encourage all to do so.
Our libraries are a wonderful place to find out more about local history. The library staff across the island, have done a great job of achieving lots of our history. I encourage all to use this week, to visit our libraries and research some of our local history.
Our history is rich, has our cultural heritage engraved in it and it would be good for us to know from whence we came and also to teach us to cherish our heritage.
For our children especially, I also encourage you to be active members of your school libraries. This will help you to read well. Being able to read well will help you in functioning well in not only here in Nevis but when you travel abroad.
Reading signs and instructions are so important when you travel. Reading can save you from being lost in a strange place. So use the library to help you become a better reader and I guarantee you, it will help in all of your other subject areas. Reading will develop your mind, improve the way you speak and help you to understand things better.
Reading can also help your self-esteem. Being able to read well is a great confidence booster. You'll feel great about yourself, just by being able to read well. Use the libraries this week to discover new things. There is a wealth of information awaiting for you in the books which our libraries stock.
I congratulate all the staff of the public libraries and school libraries in Nevis, for putting on the activities for this week. I commend the job that you have been doing all year round for our children and our public in general. I wish you continued success in all you do, in helping to educate the people of our society. God bless you and have a wonderful and productive Library Week. God bless you.