Nevis' Alexadra Hospital recieves medical supplies donation from US based Organisation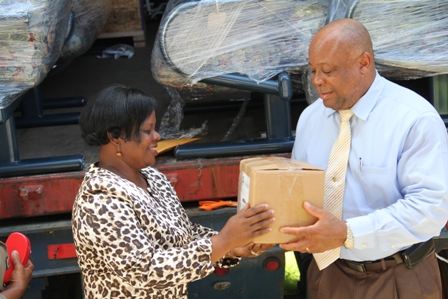 NIA-CHARLESTOWN NEVIS (November 02, 2011) — The Alexandra Hospital was at the receiving end of another donation on Tuesday November 01, 2011, when the Development Projects Foundation Incorporated handed over a 40 foot container of medical supplies, equipment and furniture to Minister of Health on Nevis Hon. Hensley Daniel with an estimated value of US$106,117.30.
The container was donated to the Alexandra Hospital by United States of America based non-profit organisation Global Links of Pittsburg, Pennsylvania. Shipping and handling charges were paid for by a group of Ex-patriots headed by Dr. Wyne Bossola.
In handing over the container, the Foundation's Director Mrs. Mythlyn Parry thanked Global Links for their gesture and noted that last year August a similar presentation was made to the Alexandra Hospital on behalf of that same organisation valued at US$76,212.68.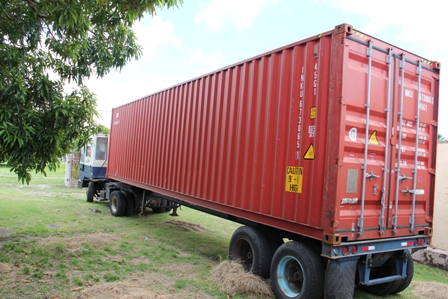 Mrs. Parry registered thanks to Global Links on behalf of the people of Nevis.
"I take this opportunity to thank the staff at Global Links for their humanitarian effort on behalf of the people of Nevis and we look forward to a continued relationship," she said.
Other entities who contributed to ensure the continer arrived in Nevis were the Mediterranean Shipping Line, Tony's Enterprises, Multiline Services and TDC.