Nevis Division of the SKNCIC welcomes continued interaction with Nevis Premier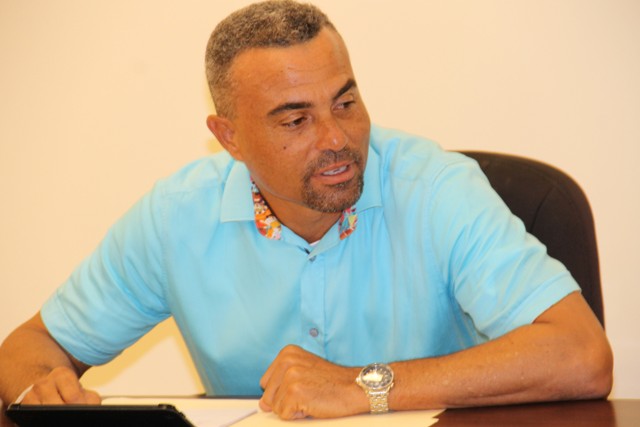 NIA CHARLESTOWN NEVIS (September 13, 2016) — Ernie France, Chairman of the Nevis Division of the St. Kitts and Nevis Chamber of Industry and Commerce (SKNCIC), thanked Premier of Nevis and Minister of Finance Hon. Vance Amory for holding continued open interaction with the private sector.
France, was at the time making brief remarks at the start of the third such session with executive members of the division at the Premier's Ministry on September 13, 2016, at the Social Security Building at Pinney's.
"I think yourself and the administration must be applauded of course for affording us this opportunity where there is that interaction with the private sector. We, of course, would need occasional updates on what is happening and I think you are pre-eminently qualified to give us an update on the various things that are happening in the country.
"You, of course, I know would want to hear from us in terms of ways in which we can do things to help the private sector continue to grow and move forward. So we want again to thank you for the opportunity we can have this open kind of interaction," he said.
The Chamber's Nevis Division Chairman, said the organisation is interested in the status of the Citizens by Investment Programme, ongoing projects and others in the pipeline, and geothermal development.
In response, Mr. Amory said it is important to carry out the dialogue he has had with the group over the years since he believes the partnership shared with the private sector is the only way the Nevis Island Administration can get the kind of development which is good for both parties.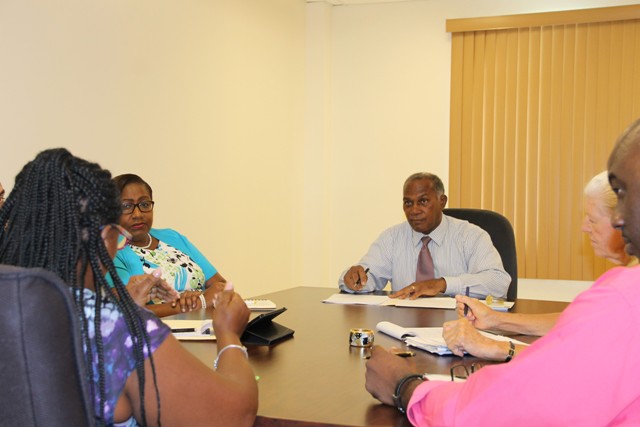 "I think both of our sectors are sewn and committed to serving the people and providing a better way of life. You, through employment and to providing goods and services for them. We, through providing services and you, also providing employment, as do we. So I think we have a couple of common purposes," he said.
Among the topics covered by Premier Amory in the discussions were employment, crime fighting, geothermal development, Pinney's Park development and in the health sector, the upgrade of the Alexandra Hospital.
The other CIC Nevis Division executive members present at the meeting were Patricia Claxton, Deborah Lellouch, Alice Tyson and Oscar Walters.