Nevis Gender Affairs Minister Nisbett helps spread love on Valentine's Day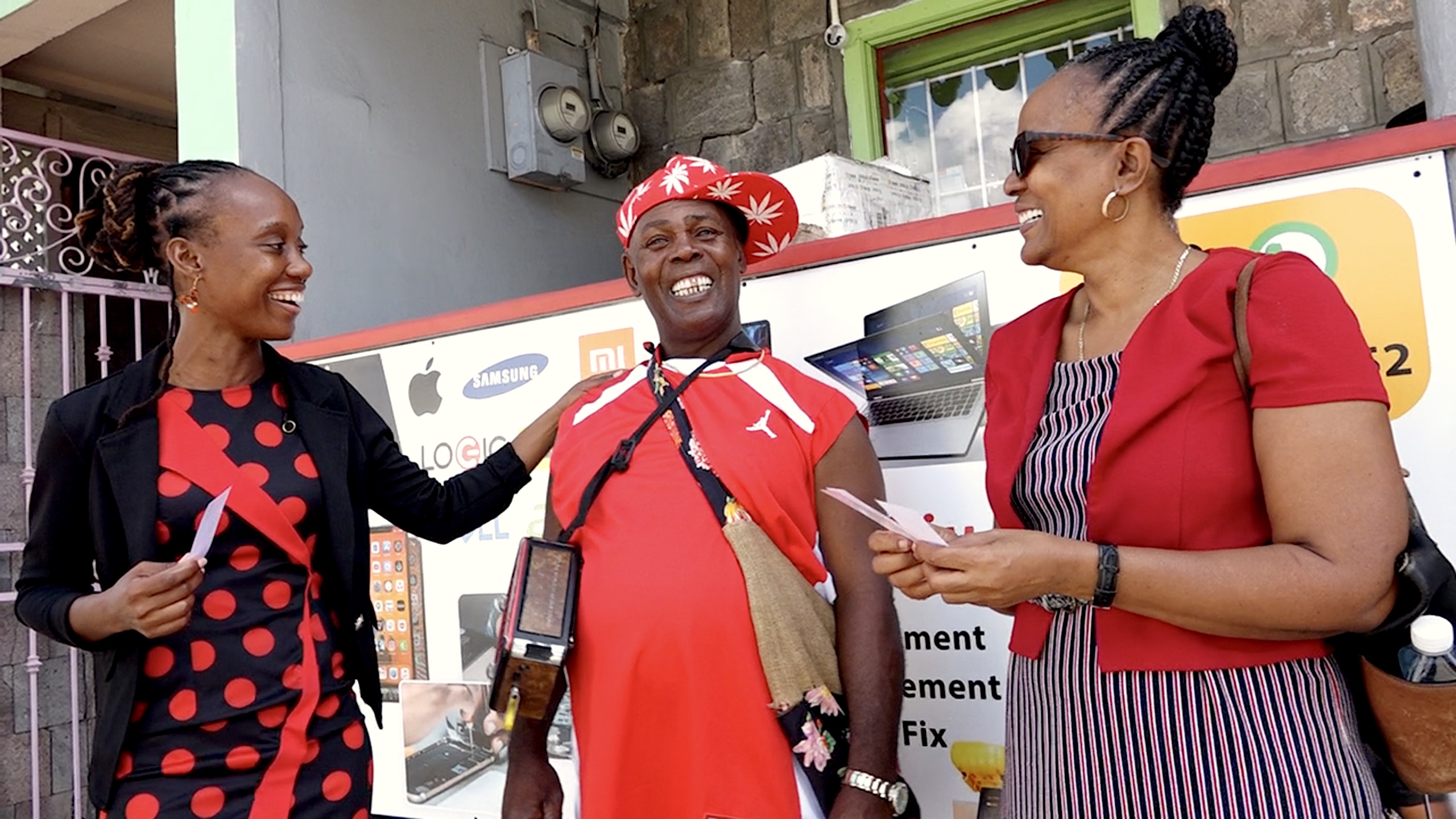 NIA CHARLESTOWN NEVIS (February 15, 2023) — Hon. Jahnel Nisbett, Minister of Gender Affairs in the Nevis Island Administration (NIA), led a team from the Department of Gender Affairs through the streets of Charlestown, in their quest to spread love on Valentine's Day, February 14, 2023.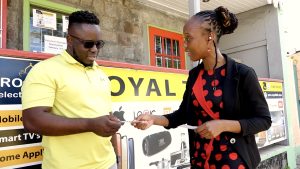 The minister told the Department of Information while on the scene that they were simply taking advantage of the day to deliver messages of reassurance to members of the public.
"This morning, we are here with the Gender Affairs Department spreading lots of love on Valentine's Day. We are giving out bookmarks with encouraging messages.
"We're here today in Charlestown spreading the love and encouraging our citizens to get the love and share the love in a positive way," she said.
Ms. Saros Hendrickson, Acting Director of the Department of Gender Affairs, spoke further on the reason behind the activity.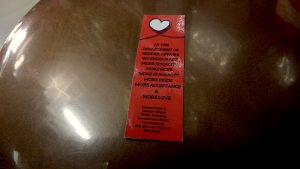 "We are out here essentially sharing the love and to have everyone understand that we are here to help you understand that this is a world of love; we are a community of love and we are trying our best to eradicate any gender-based violence.
"So if you saw us on the street today, we are just out there sensitizing people of where our location is, the services that we have, and ensure that they are loved and to express the love in their families, in the communities and in whatever institution that they are a part of," she said.
The Acting Director added that they decided to use Valentine's Day for the distribution because it was a day celebrating love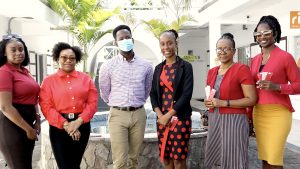 "It's a day of sharing love and so we want to commemorate that not just today but throughout every day of our lives," she said.
She used the opportunity to remind the public of some of the services available at the department.
"At the Gender Affairs Department we are there to offer an array of services so it's either counselling, it's to [connect] you with other departments whether it's the department of Health or Social Services to ensure that you have all your needs met that are not met.
"You can find the Gender Affairs Department upstairs the GMBC Building and that is opposite the Alexandra Hospital," she said.
Other members of the team in Charlestown were Ms. Khalia Warner administrative staff member; Ms. Catherine Forbes, Data Analysis Officer; Ms. Verna Grant, Senior Gender Officer and Mr. Mario Phillip, Gender Officer.