Nevis Government moving forward with plans to construct a Bureau of Standards testing facility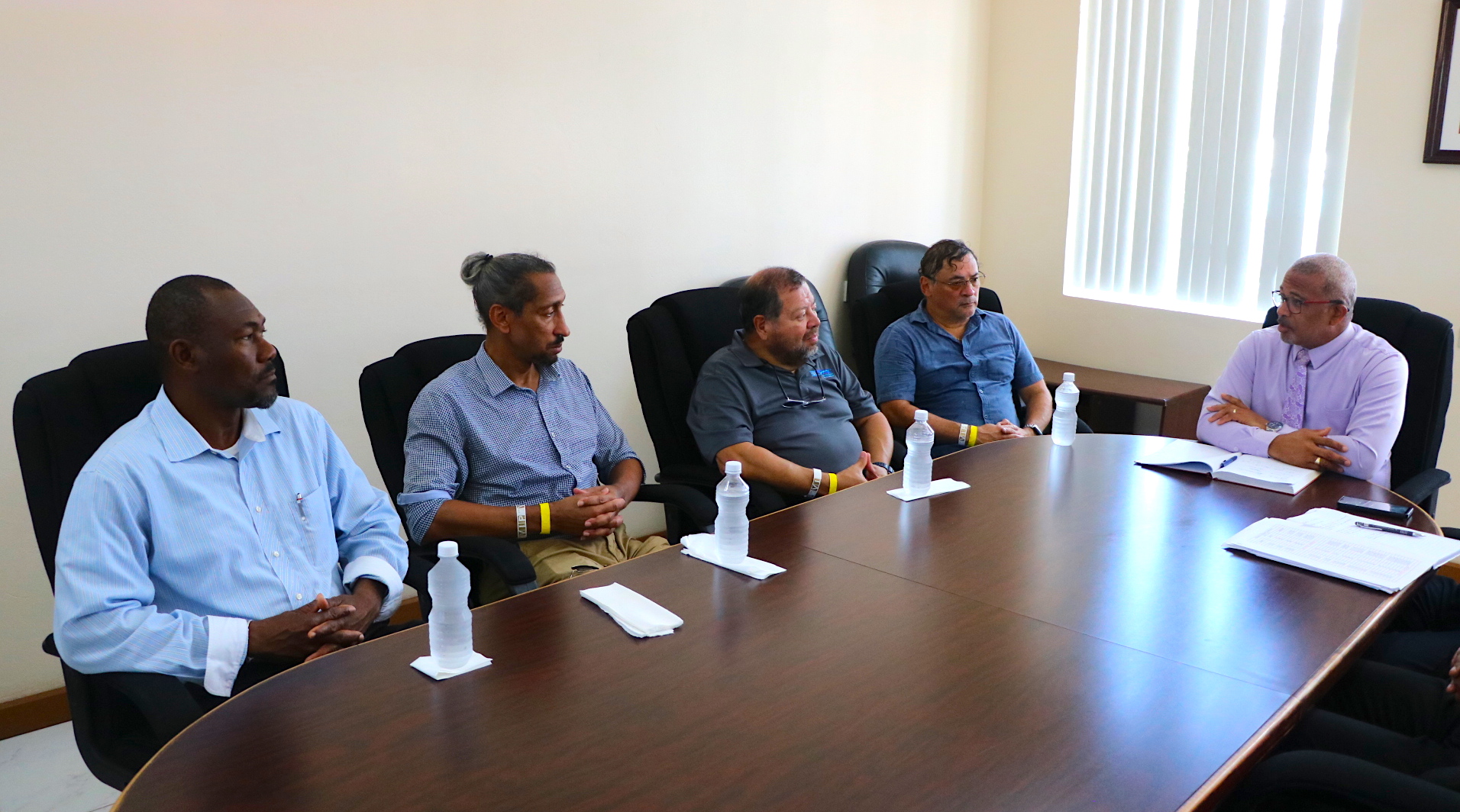 NIA CHARLESTOWN NEVIS (September 11, 2023) – The Nevis Island Administration (NIA) is moving forward with plans to construct a Bureau of Standards testing facility on the island, which is being facilitated by the United States government through the US Embassy based in Barbados.
Hon. Spencer Brand, Minister of Communications, Works, Physical Planning, and Disaster Management in the NIA, recently met with a team of engineers from the US Naval Facilities, SOUTHCOM who were visiting Nevis to view the proposed project development sites for the construction of the Bureau of Standards facility.
Hon. Brand said the establishment of such a facility will advance Nevis' ability to ensure products imported and exported for consumption are of the best quality.
"This is a very important project for the island of Nevis because we believe that we now need to begin getting into greater food security and we can only do that with the proper testing facility, and we feel that this initiative will help us position ourselves in that regard.
"We are engaged with small businesses that are getting involved in the manufacturing of certain products that we feel are not only good for the island of Nevis, but we would like to see them exported to foreign markets, and we think that a Bureau of Standards would be able to better position these entities to export their products."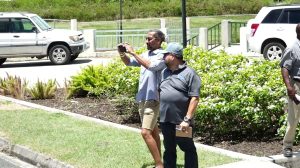 He thanked the engineers, the US Embassy, and the US government for partnering with the NIA on this important and timely project. Mr. Denzil Stanley, Permanent Secretary in the Ministry of Physical Planning and Public Works and Mr. Micahail Manners, Assistant Secretary, accompanied the Minister.
Ahead of the September 06 meeting, Mr. Brian Dyer, Director at the Nevis Disaster Management Department, led the three engineers- Mr. Roberto Penaranda, Mr. Ronnie Perron, and Mr. Rickman Jackson- on the site visits. In addition to dialogue with Minister Brand and officials from Disaster Management, they met with other stakeholders including the Department of Physical Planning, Public Works Department and Communication, and Ministry of Health.
Mr. Peneranda said, "I'm glad we were able to look at the sites because a lot of the information we had was just on paper so actually being here makes a big difference and will help us with our design and our construction process.
"We are trying hard to make sure this is a really good project and that we're going to be able to provide the community with a good facility where you can use it for your testing of water etc."
Mr. Penaranda disclosed that the US Government has earmarked two million dollars for the project and a site has been identified at Pinney's Estate.
The engineers concluded their four-day visit on September 8 and will continue to have discussions with the relevant stakeholders on Nevis to finalize construction plans for the Bureau of Standards with a view to begin construction in March of 2024.