NIA Cabinet Members participate in the 40th Independence Anniversary tree-planting campaign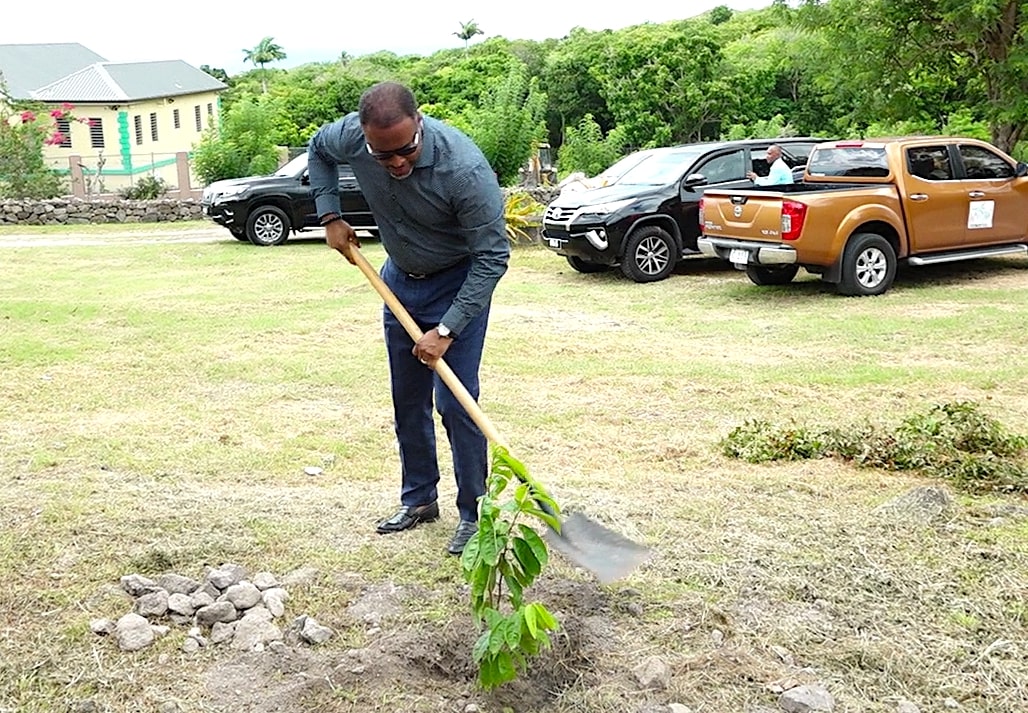 NIA CHARLESTOWN NEVIS (September 11, 2023)- Members of the Nevis Island Administration (NIA) Cabinet recently kicked off the island's tree-planting campaign as part of the federal activities celebrating St. Kitts and Nevis' 40th Anniversary of Independence.
Premier of Nevis the Honourable Mark Brantley led his Cabinet along with employees from the Ministry of Agriculture and Ministry of Tourism in the tree-planting exercise held recently at the Nevisian Heritage Village in Gingerland.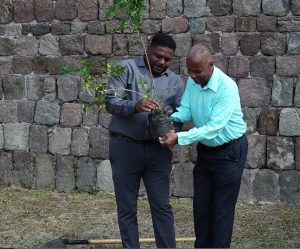 Deputy Premier the Honourable Eric Evelyn, Minister of Agriculture said while the tree-planting campaign was just one of a number of activities arranged to celebrate the occasion, it was very relevant in the context of the impact of climate change on the global environment.
"The tree-planting is being done in both St. Kitts and Nevis. The Independence Committee decided that tree-planting is important to us and of course we are aware of our climate and our heat, and we are aware of how important trees are to the environment and to us as human being beings.
"So the Cabinet of the Nevis Island Administration has decided to symbolically start that tree-planting process here on Nevis by planting several fruit trees here at the Heritage Village. We are hopeful that very shortly we will be able o come and harvest from these trees," he said, noting that they had planted young gooseberry, soursop, and Barbados cherry trees.
The campaign continues at the Malcolm Guishard Recreational Park, the Nelson Springs wetlands and other locations across the island of Nevis.
The overall goal of the campaign is to plant 400 new trees throughout the Federation during the month of September, 200 on each island.
The Federation of St. Kitts and Nevis will celebrate its 40th Anniversary of Independence on September 19, 2023.