Nevis Island Administration officially launches new Daycare Voucher Assistance Program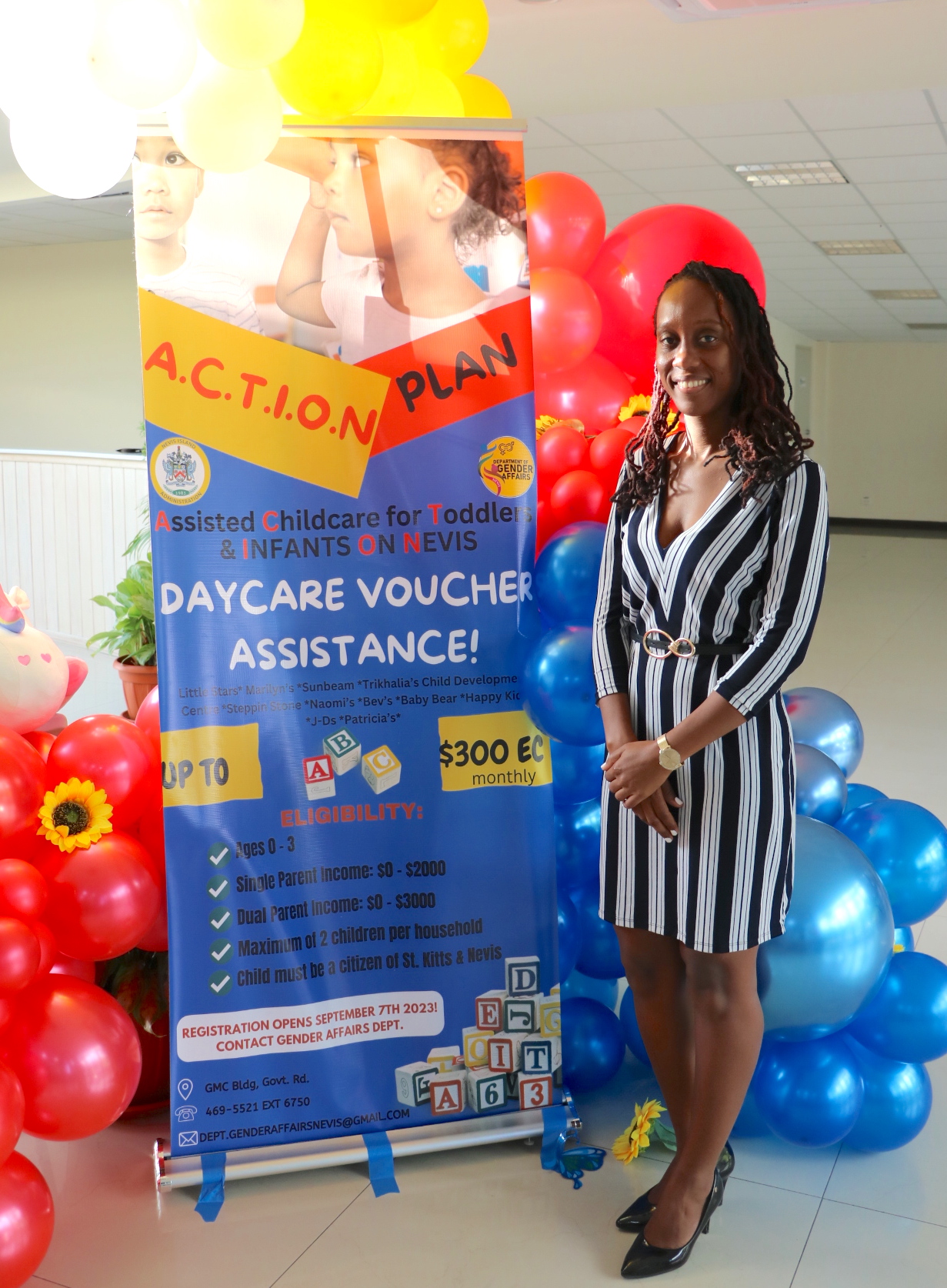 NIA CHARLESTOWN NEVIS (September 08, 2023)- The Department of Gender Affairs in the Nevis Island Administration (NIA) officially launched its Assisted Childcare for Toddlers and Infants On Nevis (ACTION) Plan Daycare Assistance Program on Thursday, September 07, providing vouchers of up to $300 per month for parents to pay childcare service costs.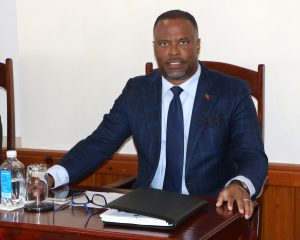 Premier of Nevis the Honourable Mark Brantley said the new voucher program creates much needed support for families facing the challenge of balancing work and childcare.
"I'm absolutely delighted that my government has been able to introduce this daycare assistance program, providing vouchers of up to $300 for families that need that assistance. I believe it will be a tremendous relief to parents, particularly single parents and single mothers who have been struggling to maintain jobs while paying daycare."
He pointed out that the introduction of this initiative was influenced by direct conversations with a single mother who made an appeal for help for lower income families challenged with balancing work and paying for child care.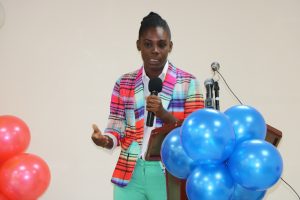 "We are a government that has always said we care about people and that people matter most. This is a demonstration that we are not only saying that but that we take it seriously. I am happy that my government was able to respond."
Speaking at the launch ceremony held at the Malcolm Guishard Recreational Park on September 07, Minister of Gender Affairs and Social Development in the NIA the Hon. Jahnel Nisbettt said the program got the full support of Cabinet and was expedited in order to bring instant relief to those in need.
Additionally, by providing vouchers that will go directly to daycare and nursery providers, the government is partnering with this sector instead of building a government-run facility to compete with them.
She explained that persons had already begun applying to the program and the Department will start issuing vouchers at the end of September for daycare fees for the month of October.
Ms. Zahnella Claxton, Principal Education Officer (PEO), and Ms. Saros Hendrickson, Interim Director in the Department of Gender Affairs, delivered remarks. Ms. Africa Wilkes, the parent who initially raised the issue with government Ministers, gave a touching testimonial thanking the government for coming to the aid of struggling parents like herself.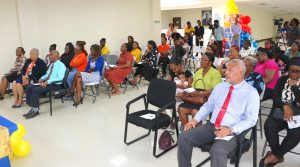 Deputy Premier the Hon. Eric Evelyn and the Hon. Spencer Brand attended the ceremony, along with a number of operators of daycare and nursery facilities, parents, and staff from the Ministry and Department of Gender Affairs and Social Development.
Persons eligible for the program are single parents with a monthly income of $2000 or less, and dual parent households earning $3000 or less per month. Children must be citizens of St. Kitts and Nevis aged 3 years or younger. The vouchers will be provided for a maximum of two children per household.
Eligible persons can contact the Department of Gender Affairs at 469-5521 extension 6750