Nevis now exporting spiced rum to international markets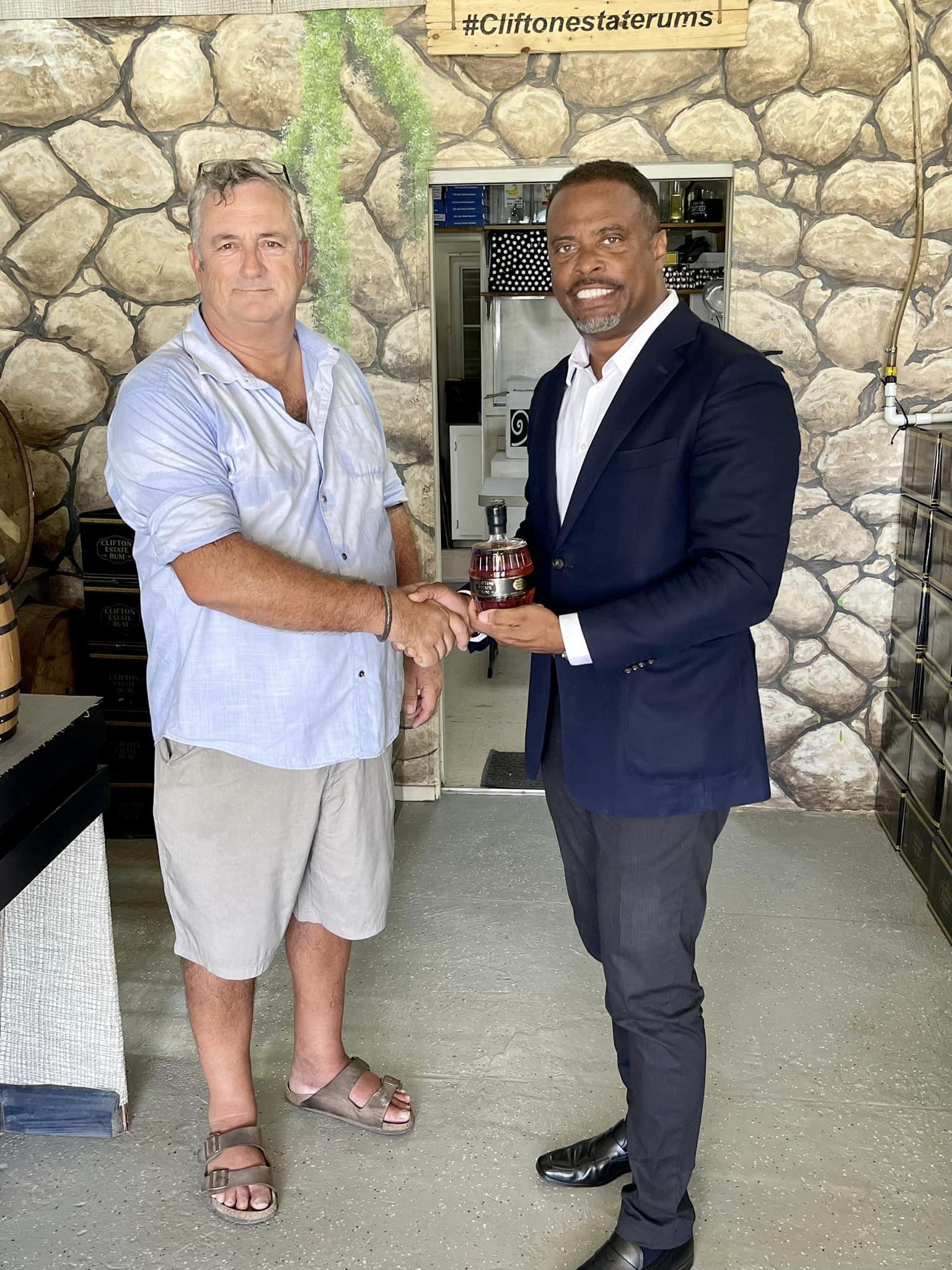 NIA CHARLESTOWN NEVIS (September 06, 2023)- The Honourable Mark Brantley, Premier of Nevis, is commending Mr. Mark Theron, the owner of Clifton Estate Rum Company, for expanding his business to make the spiced rum an official export of Nevis.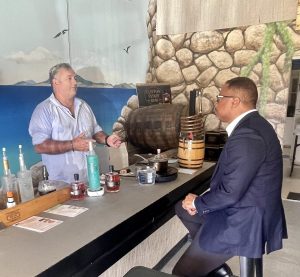 Premier Brantley, Minister of Trade in the Nevis Island Administration (NIA) said, "As we continue to support our growing niche manufacturing sector in Nevis, I had the opportunity to visit the factory for Clifton Estate Rum at Long Point. I was impressed that Clifton Estate Rum is now being sold in the United States, United Kingdom and the European Union, making it a genuine export product from Nevis."
During the visit Mr. Theron gave the Premier a tour of his operation and allowed him to fill his own bottle of rum. The manufacturer also revealed his plans to expand his business.
"The expansion plan to become a full distillery in short order was also music to my ears," Premier stated, describing the existing set-up at the factory as "impressive".
"The NIA welcomes investors in manufacturing and encourages others both foreign and local to come forward and partner with us as we build out this sector and further diversify the Nevis economy."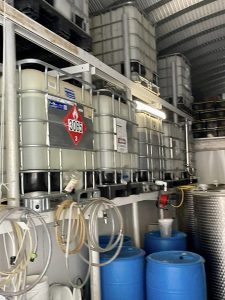 The Hon. Brantley also applauded Mr. Theron for making the factory a tourist attraction with visitors being able to tour the facility, bottle their own rum and taste the various liqueurs and spirits being produced.
Mr. Theron said, "It was a pleasure to have the Premier visit our facility and share what we have built on Nevis. He added that he has every intention to continue to build the Clifton Estate Rum brand.
The tour of the Clifton Estate Rum factory visit on Monday, September 04, was the first of several on the Premier's roster. He intends to visit a number of other small manufacturers in the coming weeks to highlight the growing light manufacturing sector on the island.
The Honourable Premier said all of Nevis should be proud that the small island is now manufacturing doors, windows, fencing wire, galvanize roofing, cabinetry, moldings, furniture, bottled water, food products, natural beauty products, and face masks.