Nevis Health Minister delivers address for Nurses Week 2017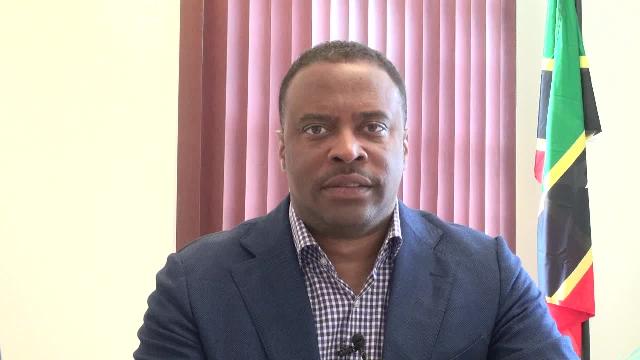 NIA CHARLESTOWN NEVIS (MAY 09, 2017) — The following is an address by Deputy Premier of Nevis and Minister of Health in the Nevis Island Administration (NIA) Hon. Mark Brantley, on the occasion of Nurses Week 2017.
Good evening to all citizens and residents,
Nurse's week is commemorated annually around the May 12, to highlight the importance of the nursing profession by celebrating the birthday of Florence Nightingale, often referred to as the founder of nursing. This year's theme is "A Voice to Lead, Achieving the Sustainable Development Goals", with activities in Nevis spanning the period May 08 to 14, 2017.
This theme was chosen by the International Council of Nursing (ICN), not only to educate nurses about the SDGs but to highlight that nurses are already making a significant contribution in the realization of these 17 international goals.
The ICN has chosen to highlight some of this work through global case studies. I believe that nurses in the St .Kitts and Nevis should also be commended and have realized equal successes.
Nurses, of course, work directly in the area of Sustainable Development Goal (SDG) 3 which seeks to ensure healthy lives and wellbeing for all ages. This work begins with access to healthcare for expectant mothers, through free antenatal services which now includes access to obstetrics and gynaecological services for high risk women, such as those with gestational diabetes who are unable to access care otherwise.
The immunization programme managed and delivered by nurses, is also one of the best in the world and has contributed to keeping communicable diseases in the population at bay.
The prevention and control of non-communicable diseases, is also a critical area in which nurses are involved and has noted many successes through community education and outreach screening activities, facilitated by our nurses at our six health centres as well as our Alexandra Hospital.
The role of nurses in the treatment of mental health illnesses must also be applauded, with a community based programme that manages over 600 persons on its Mental Health register and educates the population through monthly outreach sessions as well as other avenues.
The life expectancy of our population is also increasing and so is the need for additional geriatric nursing care. Through the Flamboyant Nursing Home, private care facilities and home care services provided by health centres, persons are able to access these services.
There is a need for further training in this area, however, and I take the opportunity to encourage our young women and men to take advantage of the Bachelors level training opportunity in Nursing at the Clarence Fitzroy Bryant College and then pursue specialized training in this field.
Training opportunities are available in many other areas as well, as evidenced in 2016, where many nurses at hospital and community level, benefitted from courses in maternal health, respiratory care, non-communicable diseases, ophthalmology, emergency care and graduate level training in Midwifery.
Other SDGs cannot be realized without the contribution of nurses including SDG2, "Zero hunger, improved nutrition". With nurses providing nutrition counselling for pregnant women, patients with chronic illnesses, obese adults and children and many others, we see that their role is critical in maintaining a proper diet.
I must take the opportunity, to publicly applaud our nurses who were critical to research studies conducted in 2016 in the area of obesity, with results indicating that children who are obese in kindergarten, are 50 percent likely to remain obese upon graduation from high school.
Malnutrition, including undernutrition, is also an area in which nurses work identifying children in need of programmes which provide access to food, which is critical to their educational achievements and thus, we see that nurses are also key in the area of education which is discussed in SDG4.
A soon to be expanded Vision programme and launch of a Hearing programme, will form part of our existing School Health programme, where nurses monitor children throughout their school life and identify health conditions in need of attention.
Health education programmes, that promote gender equality and empowerment which are critical to the attainment of SDG5, for example, address sexual health behaviours and the reduction in the incidence of HIV/AIDS and other sexually transmitted infections. While SDG6, which speaks to clean water and sanitation, continues to be a priority for nurses which has led to the absence of diseases such as cholera and dysentery from our records for decades.
The contribution of nurses to the nation's health and economic development cannot be overemphasized. Their work is essential to this country's success. We will continue to invest in this workforce through training opportunities and the improvement and expansion of hospital and health centres, which will provide much needed advancements in infrastructure and technology.
I take the opportunity to thank all nurses, nursing assistants, nursing attendants and other support staff for all that you do and I pledge my commitment to further investment in the advancement of this noble profession.
I take this opportunity, therefore, to wish all of our nurses a happy Nurses Week.
Thank you.