Nevis Island Administration and Monroe College sign MOU to the benefit of Nevisian students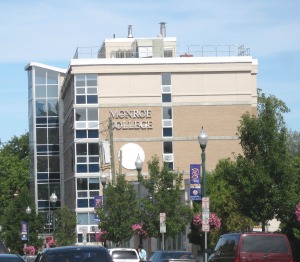 Charlestown,Nevis ( Thursday,April 5th,2012)– Premier and Minister of Education, the Hon. Joseph Parry told the Department of Information Thursday morning that he is pleased with the partnership forged between the Nevis Island Administration (NIA) and Monroe College.

In a Memorandum of Understanding (MOU) made in February between the NIA and Monroe College, students from Nevis will find it easier to study at the Bronx or Westchester Campus in New York as the educational institution has committed to contribute US$5,000 in matching funds annually to the NIA, to provide scholarships to qualified Nevisian citizens who are interested in pursuing higher education at Monroe College.
" I am extremely delighted that the Nevis Reformation Party (NRP)- led Administration has gone into a partnership that will benefit students seeking higher education at Monroe College," said the Premier.
The MOU which established the scholarship agreement to support students from Nevis in advancing their education at Monroe College was signed by Permanent Secretary Mr. Chesley Manners on behalf of the NIA, and Mr. Marc M. Jerome of Monroe College.
For the past 20 years Monroe College has been successfully educating students from the Caribbean, including a large number from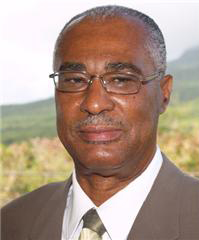 Nevis.
"Through scholarship and loan programs, the NIA has been supporting its citizens in their pursuit of higher education, and this combined effort financially helps the Nevis Reformation Party-led Administration in continuing its efforts of assisting all Nevisians receive college education," said the Premier.
According to Monroe College officials the general purpose of the MOU is to strengthen educational and academic ties between the two parties, while providing the highest quality of education to students enrolled at the institution.
The funding levels will be evaluated over a period of three years, beginning March 2012 and ending March 2015. The agreement will be renewed automatically each year.
Students eligible to access scholarships must be accepted for enrollment by Monroe College as full-time degree-seeking students, meeting the acceptance requirements of the institution.
For more information visit the Human Resources Department at the Bath Hotel at Bath Plain or call 869- 469- 5521 ext.2131 .