Nevis Island Assembly to meet June 12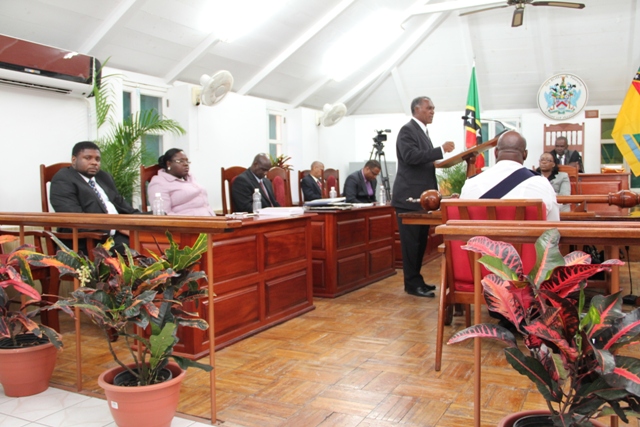 NIA CHARLESTOWN NEVIS (June 10, 2014) — When the Nevis Island Assembly meets in chambers, upstairs the Alexander Hamilton Museum, on June 12, 2014, an ordinance to repeal and replace the existing Nevis Offshore Banking Cap. 7.05 will be tabled.
According to the Order Paper dated June 5th, 2014 and signed by acting Clerk of the Assembly Myra Williams, the ordinance entitled the Nevis International Banking Ordinance, 2014, will be introduced by Premier of Nevis and Minister of Finance Hon. Vance Amory, who will seek to have it read a first and second time at that Assembly sitting.
Once it receives its third reading and is passed in the Assembly, the new Banking Ordinance will enable international banking to be carried on by international banks within Nevis. It will also serve to encourage the development of Nevis as a responsible international financial centre and to provide for matters incidental thereto or connected therewith.
The sitting will be the second for 2014. The last time the Assembly sat was on March 5, 2014.