Nevis' Junior Minister of Gender Affairs acknowledges International Women's Day 2017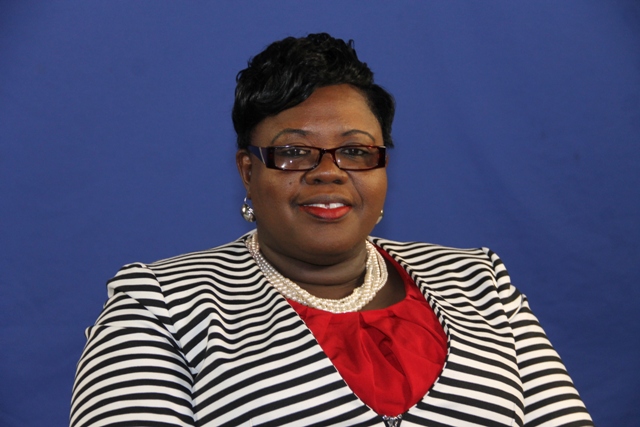 NIA CHARLESTOWN NEVIS (March 08, 2017) – The following is an address by Hon. Hazel Brandy-Williams, Junior Minister responsible for Gender Affairs in the Nevis Island Administration (NIA) on the occasion of International Woman's Day, celebrated on March 08.
International Women's Day, is a worldwide event that celebrates the achievements of women across various spectrums of society, while at the same time sounding a clarion call for greater gender equality, so as to build on gains already made.
What is critical about this important day of universal observance, is that it does not hold significance for any isolated group or category of persons. Its scope and significance is all encompassing, as it seeks to bring together governments, women's organisations, corporations and various charitable groups all across the world in various fora of celebration.
The original aim of International Women's Day, was to serve as a medium that would articulate the need for full gender equality and empowerment of women. To date, this has still not been completely realised.
A gender pay gap persists across the globe and women are still not present in equal numbers in business or politics. Figures show that globally, women's education, health and violence towards women are still worse than that of men. There is clearly work to be done.
The theme for International Women's Day 2017 is "# Be Bold for Change". This year, therefore, serves as an opportune time for us as a society to redouble our efforts and come together to fight for change, in addressing these inequalities and overcoming longstanding barriers.
Ours, must be a bold campaign for change which helps our men to understand, that the economic empowerment of our women is a reduced burden on their shoulders, as the responsibility for being the 'bread-winner' of the home is shared more evenly and equitably.
Ours, must be a bold campaign for change which seeks to eradicate the stain of domestic abuse in our homes and preserves the life and dignity of our wives and daughters.
Ours, must be a bold campaign for change which says that the paucity of women in political leadership must become a thing of the past, for our democracy will be the better when we do it together.
These are the challenges which we face, that require bold leadership and an attitude of reformation from all stakeholders in our society, if we are to see meaningful progress.
We, at the Gender Affairs Division in the Ministry of Social Development, are willing to lead from the front, and have started taking those bold steps for changing and elevating the status of our women.
Some of the activities which we have embarked on include Gender Sensitization and Focal Point Training Workshops, the introduction of the Non-traditional Occupation for Women (NOW) programme, our Second Chance Teen Mothers Life-Skills Training Programme, health fairs and educational sessions. These are done in collaboration with government departments, private sector institutions, community groups and churches throughout the island, but our work continues.
In celebration of International Women's Day 2017, the Gender Affairs Division will be hosting a variety of activities throughout the month of March. These activities include visits to workplaces during the course of the month.
On Tuesday March 21, there will be a panel discussion on Voice Of Nevis (VON) Radio. This discussion will engage youth and expert personnel on the topical issue of Women in Leadership. There will also be a two day Regional Conference for Women and Girls planned for March 22nd and 23rd, 2017, which seeks to create awareness amongst women and girls on the new Sustainable Development Agenda and their rights and opportunities therein. It will also provide exposure to training and mentorship for our women in the discipline of leadership.
On Wednesday 22nd, there will be a march and a rally starting at 4:30 p.m. from the Villa Grounds and culminating at the Memorial Square. On Thursday 23rd, there will be an awards ceremony in honour of women who would have contributed significantly to community development, as well as in their various fields of professional engagement.
Even beyond International Women's Day, our bold campaign for change will continue. Two of the existing programmes which will be brought into even sharper focus are the N.O.W. Programme and the Teen Mothers Programme. We recognize that equipping our females with vocational skills can help to spur greater economic empowerment and improve their capacity to be self-sufficient.
As Minister responsible for Gender Affairs, I therefore make a special appeal for you to join us in the cause of uplifting our women and by extension, uplifting our nation.
To be sure, each one of us – women and men – can be a leader in our own sphere of influence by taking bold action to accelerate gender parity and equality.
I am confident that through purposeful collaboration, we will help our women advance and in so doing, we will unleash the limitless potential of our societies.
Let us be bold for change!
Have a happy International Women's Day