Nevis just over $280 million in debt, says Finance Minister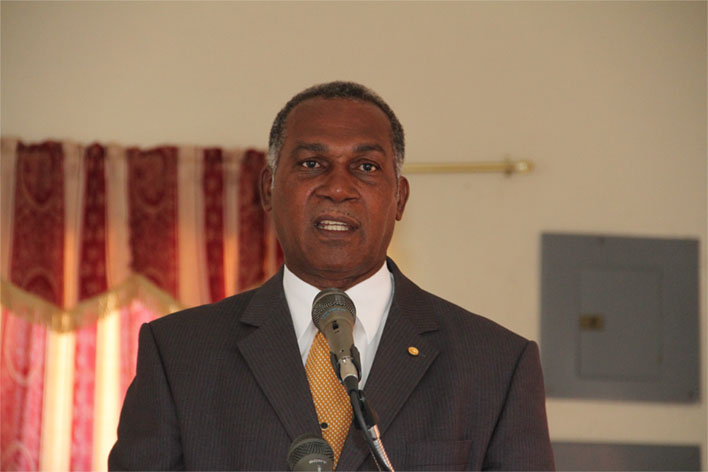 NIA CHARLESTOWN NEVIS (December 20, 2013) — The public debt for Nevis as of October 2013 stood at $283.13 million. Premier and Minister of Finance in the Nevis Island Administration (NIA) Hon. Vance Amory gave the figure, when he delivered the 2014 Budget Address at the Nevis Island Assembly on December 18, 2013.
Mr. Amory also gave further detail about the money owed by the island.
"At the end of October 2013, the debt stock of the NIA was $335.96 million; representing a reduction of $8.12 million, compared to a total of $344.08 million at December 31, 2012. External Debt declined overall due to the repayment of principal, bringing the total to $52.83 million from $58.31 million.
"Similarly, there was a decline in the domestic debt portfolio of $2.64 million; resulting in $283.13 million outstanding at the end of October 2013," he said.
According to the Minister of Finance, high debt levels and debt service costs had consumed a large portion of the government's finances for some time and was a matter that had become a high priority for his Administration.
"It is therefore incumbent on the government to take measures that will stabilize debt and stimulate growth. One such measure is to increase capacity at the Ministry of Finance to better manage public sector debt.
"Consequently, one additional person was employed within the year and received training in managing and maintaining the debt database through the Canada Eastern Caribbean Debt Management Advisory Service (CANEC DMAS) project," he explained.
Regarding the progress of the Debt Restructuring Programme, Mr. Amory stated that during 2013, the restructuring of the Bank of Nevis (BON) instruments and Social Security Loans had been completed. The NIA owed the BON $49.71 million with a maturity of 35 years and an interest rate of 3.5percent which moved from an average rate of 8.25 percent.
The Social Security loan totalled $12.53 million with a maturity profile which extended to 2053 and principal repayment will begin in 2023. Prior to restructuring, the average interest rate stood at 6.7 percent.
Negotiations with the St. Kitts-Nevis-Anguilla National Bank were ongoing as the evaluation of the land for debt swap that was agreed by the previous government in 2012 continued.
Mr. Amory registered the Administration's gratitude to the financial agencies for their assistance.
"Your Government is grateful to the Bank of Nevis for acceding to our request to facilitate this process. We are also grateful to our other creditors, including the St Kitts-Nevis-Anguilla National Bank for assisting the NIA to weather the financial difficulties over the last year," he said.