Renewable energy development – basis for Nevis Government's strategy for a green Nevis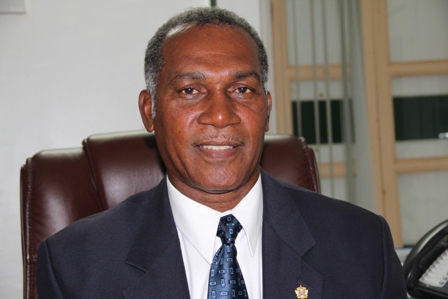 NIA CHARLESTOWN NEVIS (December 19, 2013) –The development of renewable forms of energy will be the basis on which the Nevis Island Administration (NIA)will place its strategy in an effort to create a green Nevis.
Premier of Nevis and Minister of Finance Hon. Vance Amory made that disclosure when he presented the 2014 Budget Address at a sitting of the Nevis Island Assembly on December 18, 2013.
"The development of geothermal and other renewable forms of energy will be the foundation for our strategy of creating a green Nevis. We believe that this is the way forward to improve the standard of living of our people. It is our intention to formulate a comprehensive sustainable development plan with detailed strategies and policies to create a green and environmentally friendly economy in Nevis. It will be approached from the stand point of social justice for current and future generations.
"We feel strongly that the monetization of green assets should not create greater inequalities and place the poor at a disadvantage. Through appropriate policies, we will ensure that the benefits are spread throughout the communities so that the population, as a whole, could support and buy into the programme of change," he said.
The Premier noted that while work was ongoing for the implementation of the geothermal energy development project which would bring relief to the people and business establishments on Nevis in terms of energy costs and as such, the NIA would continue to work with all stakeholders and partners to implement the project.
In the meantime, Mr. Amory noted that the Administration had put in place some measures that offered some relief.
"Your government, in the interim, has implemented a policy to bring much needed relief for consumers by granting twenty five percent discount on the fuel surcharge component of electric bills. While the ultimate goal is to totally remove the fuel surcharge component of the electric bills for all consumers on Nevis,your Government has to further evaluate this policy to ensure it achieves the objective," he said.
The Premier explained that the Administration continued to evaluate other proposals for alternative forms of energy among them, waste energy that would take care of the island's solid waste disposal and solar and wind energy. However, it planned to focus mainly on geothermal energy since it was the most feasible and cost effective source of renewable energy for the people of Nevis at this time.