Nevis making strides towards achieving greater food security in agriculture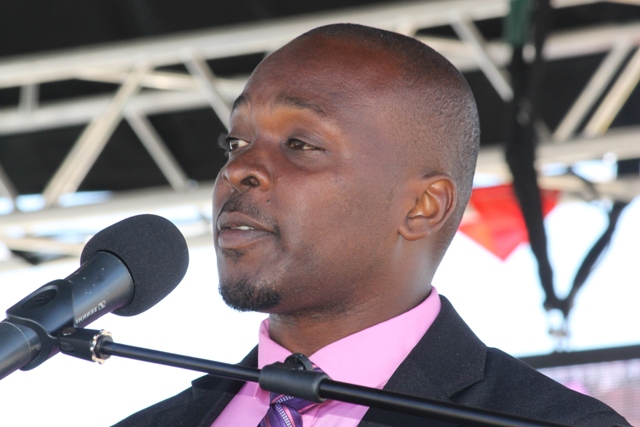 NIA CHARLESTOWN NEVIS (APRIL 13, 2017) — Nevis continues to make strides in its thrust towards achieving greater food security. The achievements over the last year, were underscored recently by the Department of Agriculture's Acting Director Randy Elliott.
He said gains were realised with the construction of the new Veterinary Unit building and the Abattoir and the increased outreach to farmers.
The Abattoir has recorded a 20 percent increase in through put. In addition, a variety of new pork products have been introduced to consumers.
An increased in outreach to livestock farmers, has seen a reduction in dog bites and Dermatophilosis (a skin disease often triggered by tick bites or injured animals that are constantly in damp conditions).
The department established 5 aces of forage bank and fenced 50 acres of agricultural land at the Indian Castle Farm. The farm land will be used for semi-intensive practices with the continuous support of the Eastern Caribbean Group of Companies (ECGC).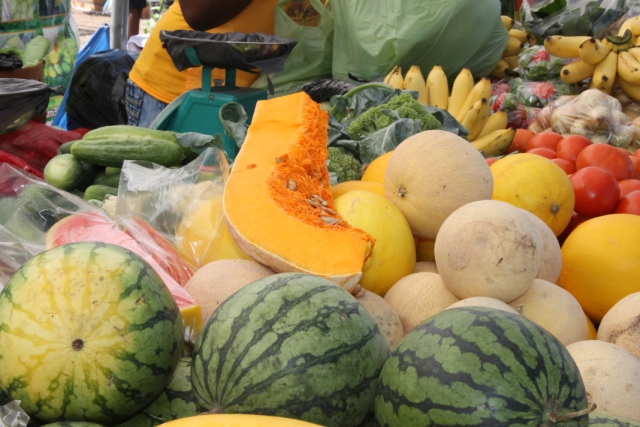 Elliott said climate smart agriculture has also led to an increase in the use of greenhouse technology and investment. One school has so far joined in the using the technology, with assistance from the Inter-American Institute for Corporation on Agriculture (IICA).
The island's farmers are also now better equipped with knowledge of their soil status. As a result, consumers can now use local produce and vegetables without pesticide residue because of a project by the Republic of China (Taiwan).
Both farmers and Agro-processors continue training through the Caribbean Agricultural Research and Development Institute (CARDI), the United Nation's Food and Agriculture Organization (FAO) and other friendly ministries.
Regarding the issues associated with the monkey population that affects farmers on Nevis, Elliott noted, that the department was partnering with ARNOVA Sustainable Future for a Monkey Project, in an effort to bring relief to farmers and the Nevis population.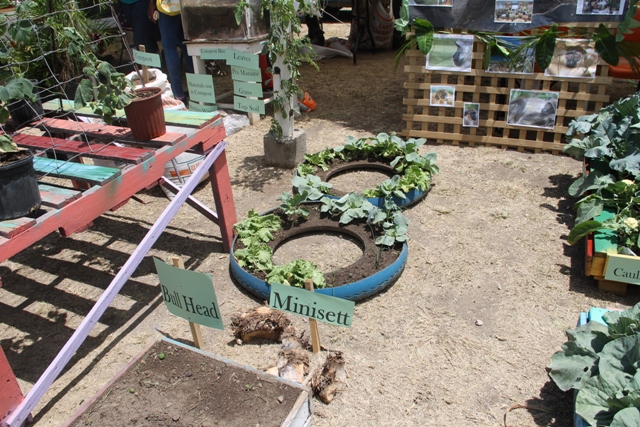 In spite of challenges, the department, in collaboration with farmers and farmer's cooperatives, have been able to increase production by more than 15 percent.
He stated that the department's supporting units – Agro-processing, Marketing and Quarantine – with limited resources, continue to rise to the challenges posed by small markets, overproduction and in some cases, pressure of invasive species like the Mediterranean Fruit Fly and the Giant African Snail.
Elliott, also spoke of the gains made by the Department of Fisheries, who he said registered an increase in younger fishers on Nevis.
However, they continue to work tirelessly to ensure that the island's fisher folk provide fresh, safe local fish and the fisher folk remain prosperous.
He assured that the team at the Department of Agriculture will continue to embrace climate smart agriculture to achieve greater food security.