Nevis Ministry of Tourism donates new gas stove to Prison Farm officers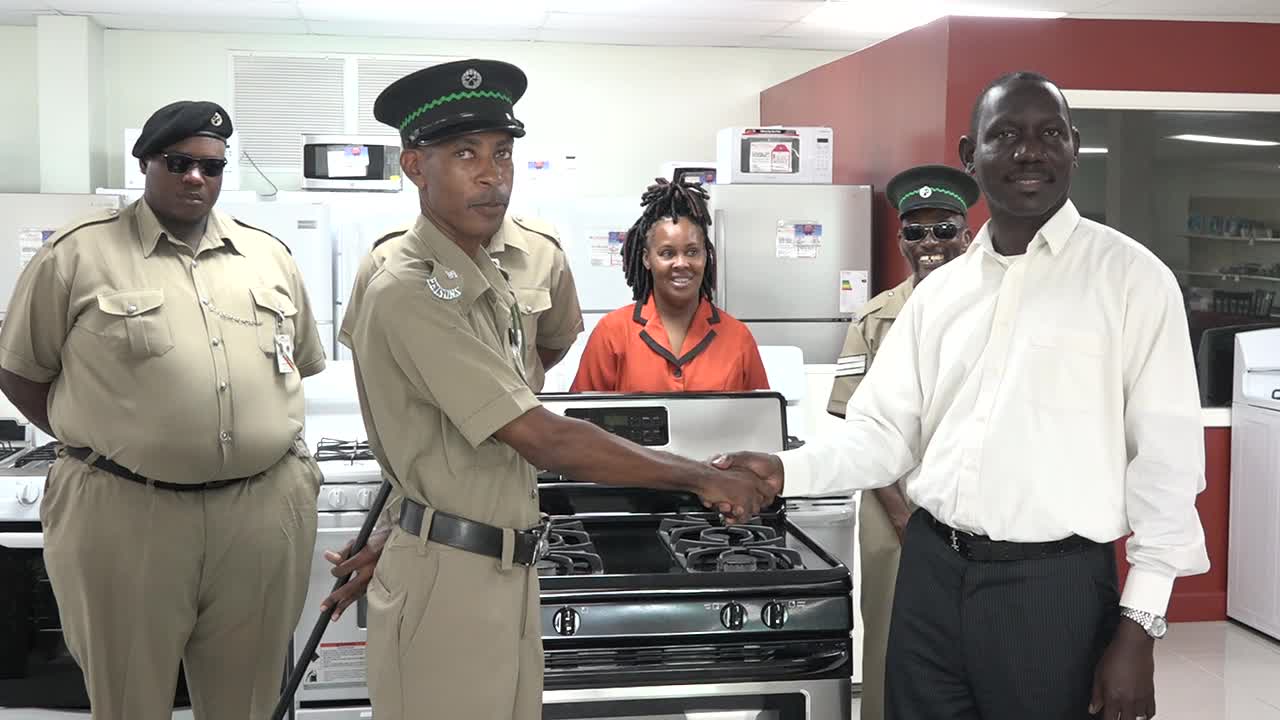 NIA CHARLESTOWN NEVIS (JULY 28, 2017) — The Ministry of Tourism in the Nevis Island Administration (NIA)'s gift of a new 30inch Frigidaire gas stove, to officers of the Prison Farm on Nevis, will help to better their living conditions. It will also assist them in carrying out their duties more comfortably.
Principal Officer at the facility Desmond Morton, made the comment as he thanked the ministry at a handing over ceremony at Horsford's Nevis Furniture and Appliances store on July 26, 2017.
"On behalf of the Superintendent of Prisons, staff and members of the Prison Farm, we would like to take this opportunity to thank the Ministry of Tourism, in particular, for this kind gesture…and assure Mr. Hanley, that this gift will go a long way," he said.
Mr. Hanley, who is the Acting Permanent Secretary in the Ministry of Tourism, in handing over the gift said the Ministry was pleased to respond to the Prison Farm's request for the donation.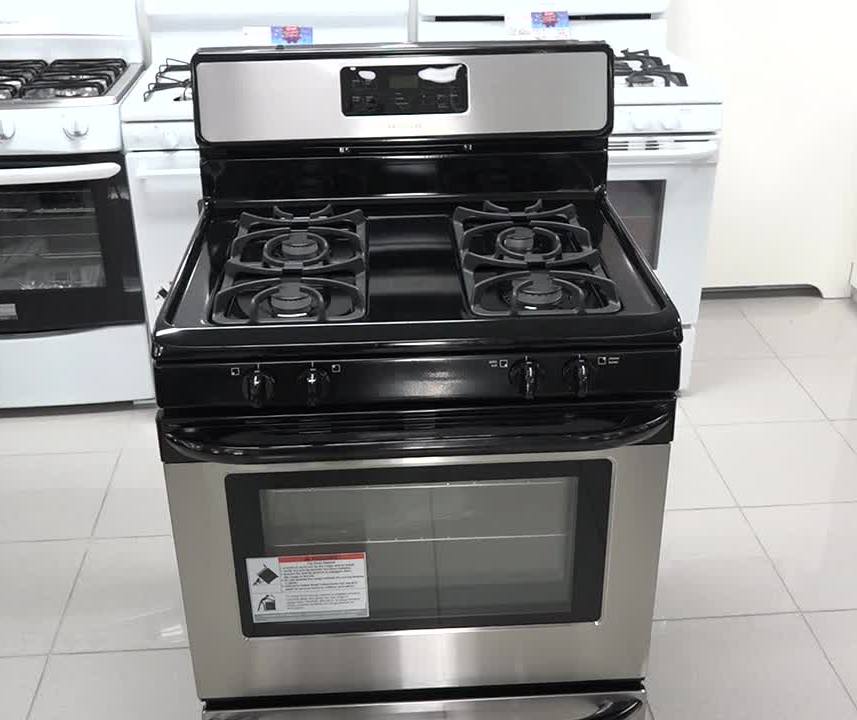 He noted that on receipt of the request, the ministry responded positively because it is thankful for the long-standing partnership they continue to share.
"Whenever we have various projects, one of the main ones which would be the cleaning of the Bath Stream, we can readily call on the Prison Farm and they come to our assistance. They send prisoners out and the prisoners assist us.
"The work that they do is very good. They are very enthusiastic about the work that they do and we are of course quite delighted to make this small gesture in return and in response for the all the assistance that the prison farm has given to us over the years," he said.
Mr. Hanley, also expressed hope that the stove would be useful to the officers in their day to day operations at the Prison Farm.
Also present at the handing over were Ms. Sylvia Dore, Administrative Assistant in the Ministry of Tourism, Prison officer Sergeant Stanford Browne and Officers Mc Mally Isaac and Jermaine Hendrickson.