Nevis observes International Nurses Day; Jnr. Health Minister Brandy-Williams delivers address to mark occasion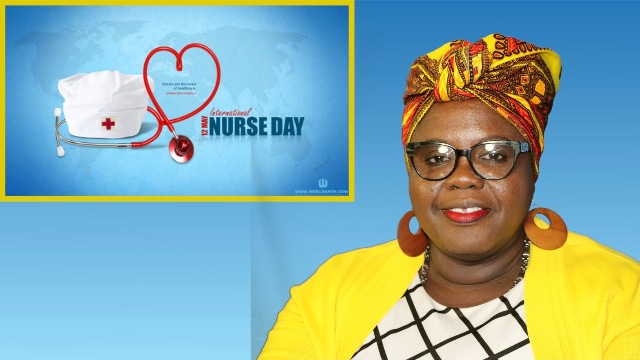 NIA CHARLESTOWN NEVIS (May 12, 2020) — The following is an address by Hon. Hazel Brandy-Williams Junior Minister of Health in the Nevis Island Administration (NIA) to mark International Nurses Day on May 12, 2020.
The World Health Organization has declared the year 2020 as the "Year of the Nurse and Midwives". Today May 12, 2020, we stand with the rest of the world to salute the contribution of nurses everywhere. As we continue to promote this noble profession let us be mindful of the ever-changing healthcare environment especially during this ongoing COVID-19 pandemic.
This year's theme 'Nurses: A Voice to Lead – Nursing the World to Health' signifies the major role nurses play in delivering healthcare and improving the health of our people. During this public health crisis, nurses play and continue to play a critical role in managing and mitigating the spread of the disease. Our nurses remain on the frontline of this response; they have seen the reality of this infectious disease and the global loss of life, yet they continue to deliver compassionate and competent care.
COVID-19 is a stealth virus, which means every person, whether patient, coworker or friend is considered a potential threat. Since nurses are the ones who have the most consistent contact time with patients, they are at increased risk of contacting the infection. They remain however the vital link between patients, their families and the rest of the health care team. Infection prevention and control then becomes an important concern in mitigating the spread, and maintaining good public health.
Our nurses have taken the time to provide us with useful information to remain safe during this pandemic. Information such as the importance of frequent hand washing, cough and sneeze etiquette, keeping frequently touched surfaces clean and staying at home. They continue to highlight the importance of physical distancing while encouraging persons to maintain those social connections via the use of various social media platforms.
It is evident therefore, that nurses have and will continue to 'nurse the world to health' through health promotion, disease prevention, and the delivery of care in all settings. Our nurses dispense comfort, compassion and care without a prescription.
They remain essential in the achievement of the World Health Organization's goal of Universal Health Coverage, achieving health for all and the Sustainable Development Goal #3 which states "Ensure healthy lives and promote well-being for all at all ages".
Let us continue to show love and support for our nurses while they maneuver during this challenging time. To all our nurses active, retired or otherwise, the Ministry of Health and Gender Affairs says 'thank you for your relentless dedication and commitment to the profession.' We Got This!
Happy International Nurses Day 2020.