Nevis Police Officers warned against excessive sick leave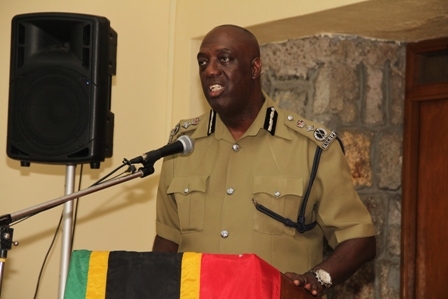 NIA CHARLESTOWN NEVIS (January 09, 2014) — Members of the Royal St. Christopher and Nevis Police Force stationed on Nevis have been warned against nonchalant absenteeism and that any evidence of abuse of sick leave would not be tolerated.
The warning came from Police Commissioner Celvin Walwyn when he addressed officers of the Nevis Police Division on January 6, 2014 at the Nevis Division's annual New Year Programme. The event was held at the Charlestown Police Station's recreational room under the theme "Strengthening Partnership to build safer communities."
"People calling in sick, it's no different in the [United] States than what it is here but at the end of the day, you bare one that ends up suffering because once you abuse your sick time and it's proven that you are abusing your sick time, we're going to help you find another job.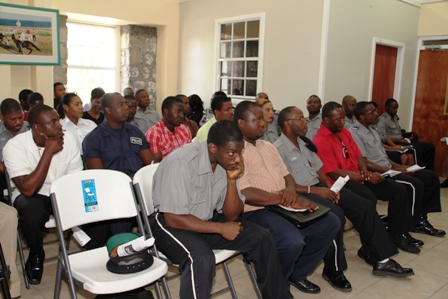 "We're serious! We've already started in St. Kitts and since it's one Police Force, what's good for down there is good for Nevis. So if you want to stay employed, quit playing, quit malingering. We're going to track you. We've already started," he said.
According to Commissioner Walwyn, a participant from the People Empowerment Programme (PEP) had commenced investigating the sick leave patterns of Police Officers since 2013.
"I had a lady from PEP [and] that's all she did last year, making a chart of all of those who are calling in sick and some of you are right here in Nevis. I don't see him here today but he's done in excess of 70 days sick, so it means that the Sergeants are not doing their job. If you're not doing your job, your people won't so you need to make sure," he said.