Nevis Premier receives warm welcome by Primary School students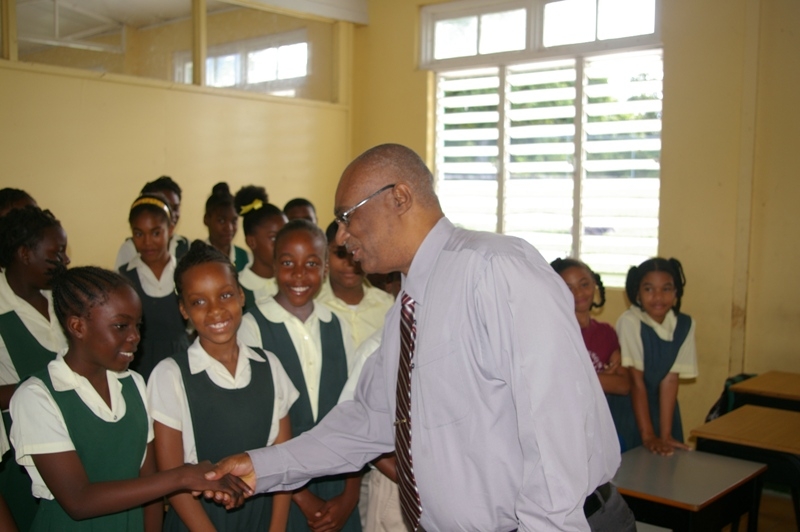 Charlestown, Nevis–(Tuesday, February 7, 2012)
Teachers and students of the Ivor Walters Primary School in Brown Hill received a visit from Premier and Minister of Education, the Hon. Joseph Parry on Thursday morning.
Happy children chanting "Premier Parry, Premier Parry" were clearly elated in having the top government official visit the school to speak to them and their teachers about the school needs, and the way forward for education on Nevis.
Speaking with the sixth graders, Premier Parry discussed the importance of school, advising them to listen to their teachers, and to be good children at home. He talked in great detail of the boys taking greater interest in their school work, and not following other young men who have poor behavior.
The Hon. Joseph Parry also asked the female students to be respectful of themselves and one another.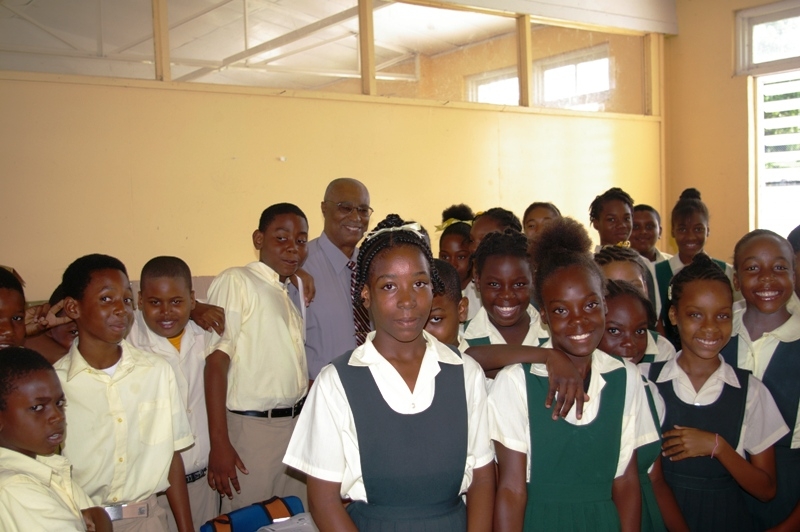 After meeting with the children, the Premier met with Principal Education Officer (PEO) Mrs. Lornette Queeley-Connor, Headmistress, Mrs. Ilena Mills and teachers of the school, who asked questions, made comments, and put forth suggestions for the betterment of the school.
The Premier said he spent about four hours at the school, touring the facility and assessing all of the school needs. He has been making similar rounds to all the primary schools on the island since mid-January, and plans to visit the Secondary Schools and Sixth form College during the month of February.