Nevis Resort receives special recognition from International Travel Authority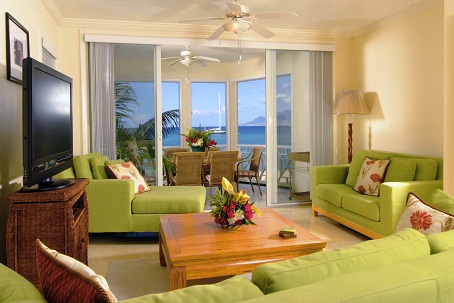 Charlestown, Nevis (Wednesday, October 3rd, 2012)–
Premier and Minister of Tourism, the Hon. Joseph Parry says he is very pleased that Nelson Spring Beach Resort has received international recognition from the travel website, TripAdvisor.com.
"I am elated that Nelson Spring Beach Resort has earned a Recommended on Trip Advisor Sticker", said the Hon. Joseph Parry.
According to the Premier a letter from TripAdvisor noted that travelers' reviews reveal that they are impressed by the Nelson Spring property and their service standards.
"As only 3+ rated properties will receive this TripAdvisor accolade, we hope you'll display your sticker with pride for customers to see", said President of TripAdvisor, Ms. Christene Peterson.
According to Ms. Peterson, TripAdvisor is the world's largest travel web site which attracts more than 50 million savvy visitors monthly, seeking advice on hotels, restaurants and entertainment.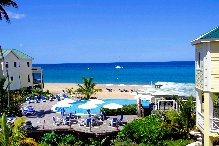 Chairman of the Board of Directors for Nelson Spring Beach Resort, Mr. Gene Crawford and Mr.Thomas Gibb (Director), are elated with the accolade, noting that "the resort staff of 10 persons are the ones to be commended for this outstanding achievement."
"We are delighted with the significant recognition from TripAdvisor, as it independently justifies the efforts of our dedicated staff to ensure that Nelson Spring Beach Resort achieves the high rating as one of the top beach front resorts in the Caribbean," said Mr. Crawford.
The Nelson Spring Beach Resort is an upscale beach front condominium property situated on Nevis' north-western coastline.
The General Manager, Ms. Jeanette Grell-Hull MH, who has over 40 years experience in the travel and hospitality industries, is also very elated with the recognition.
"I take this opportunity to thank the dedication and hard work of my staff, which has helped tremendously to get Nelson Spring Beach Resort ranked high among beach resorts in the Caribbean." Grell-Hull said.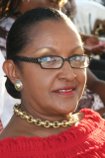 TripAdvisor.com is a travel website that assists customers in gathering travel information,posting reviews and opinions of travel-related content, and engaging in interactive travel forums.
For more information on Nelson Spring Beach Resort visit www.nelsonspringbeachresort.com.