Nevis to celebrate International Men's Day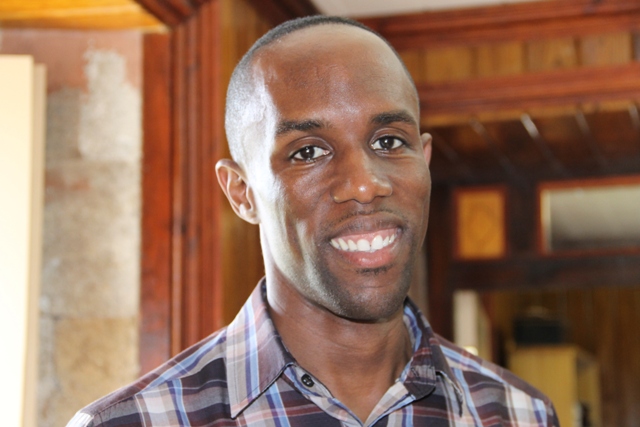 NIA CHARLESTOWN NEVIS (November 18, 2015) — Nevis will join the celebration of International Men's Day which will be celebrated on November 19, 2015. The theme is "Working to expand reproductive options for men."
Counsellor Dwayne Maynard, who is attached to the Gender Affairs Division of the Social Services Department on Nevis said in a recent interview, that the Department has a local theme – "Man up. Take a stand. Lead by example."
According to Maynard, the local theme is covered by the International theme and is relevant to some of the critical areas relating to the men on the island of Nevis.
However, Maynard said the Day would be marked by a month of activities planned for November.
He explained that the Department is currently portraying the biography of selected men from the community of Nevis on VON Radio. Mr. Egbert Clarke was the first man honoured in that manner and other profiles will be read during the latter part of the month.
According to Maynard, the objective of this activity is to project men of the society who can be looked upon as models, based on their achievements.
On Thursday November 19, International Men's Day, an event dubbed "A night to remember" would be hosted at the Franklyn Browne Community Centre starting at 7:00pm. This activity was planned to foster relationships and mentorships between men and boys.
Sunday, November22 will see the local theme will be highlighted during a church service at the Shiloh Baptist Church. It is scheduled to start at 11:15 a.m.
The daily Morning Devotions programme on VON Radio will be devoted to men. They and conducted by a different man from communities on Nevis from Monday, November 23 to Friday, November 27 at 6:00 a.m.
On Saturday, November 21 there will be a Health Walk and Breakfast. The walk will start at the Villa Grounds at 6:00 a.m. with breakfast following while on Saturday, November 28, the grand finale culminates in a Cook Out at Paradise Beach starting at 11 a.m.
During the interview Maynard expressed his appreciation to the hard working team at the Department particularly, Coordinator of Gender Affairs Lorraine Archibald, Counsellor Ivorcia Browne, Field worker, Margaret Brand and Shelly Liburd.