Nevis Youth Parliamentarians observe Commonwealth Day 2014
NIA CHARLESTOWN NEVIS (March 11, 2014) –A number of third and fourth form students from the Charlestown and Gingerland Secondary schools, took part in a special sitting at the Nevis Island Assembly in a Youth Parliament on March 10, 2014, to debate a bill introduced by the Premier and Minister of Justice entitled Capital Punishment Act, 2014.
The event, which was held in observance of Commonwealth Day and is celebrated throughout the Commonwealth, saw Kurlyn Merchant join the students as Premier of Nevis and Jaedee Caines as Leader of the Opposition. Both were part of the last Youth Parliament held in the Island Assembly in 2003.
In brief remarks at the end of the special sitting, President of the Assembly Hon. Farrell Smithen thanked the participants, commended them on their performance and said it set a platform for future sittings of that nature as early as June.
"I am certain that you all would agree with me in saying that based on the performance of the youth this morning, we are moving on from where we were in 2003. That was the last time that we, here in Nevis, had the Youth Parliament. It's a long time ago but we are ready.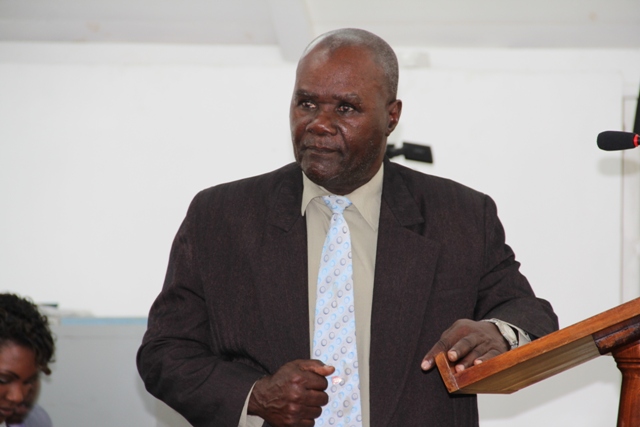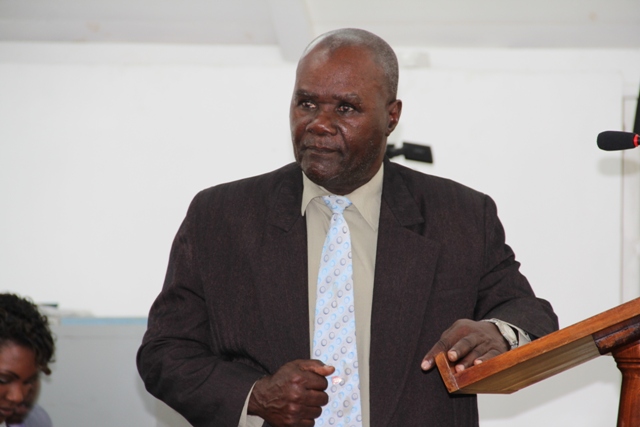 "The people that we have here this morning are from forms 3 and 4 of the both high schools. Now the reason for students from Form 4 this time around, is because for me, I want to see continuity. It means therefore, that these children could give me another two three years before they would have moved on and by that time, we would pick up another few to come along. In the past, we used to concentrate mainly on those people who were in Form 5," he said.
Mr Smithen noted that first Clerk of the Assembly and later President Mrs. Majorie Morton, had expressed regret about its discontinuation of the Youth Parliament after she retired from the position seven years ago. However, he gave the assurance that the Youth Parliament would continue for as long as possible under his watch.
Meantime, the Assembly President used the opportunity to alert parents that two students would be selected to represent the Youth Parliamentarians on Nevis, in Barbados, during the celebration of more than three centuries of parliamentary work there.
"In July of this year, Barbados would be celebrating 350 years of parliamentary work and they are hosting the regional branch of the Commonwealth Parliamentary Association, as well as the Youth Parliament. As is customary, two persons from each of the different branches would be invited. So two youths, and that is up for debate, from Nevis would be going.
"In the past, we have never sent two, we have always been able to circumvent two, send three or four but when we [Youth Parliamentarians] do meet later this year and with the assistance of corporate citizens as well as you the parents, we will be selecting from us here the persons to represent Nevis. So I am giving you a heads up early, I don't know who they would be," he said.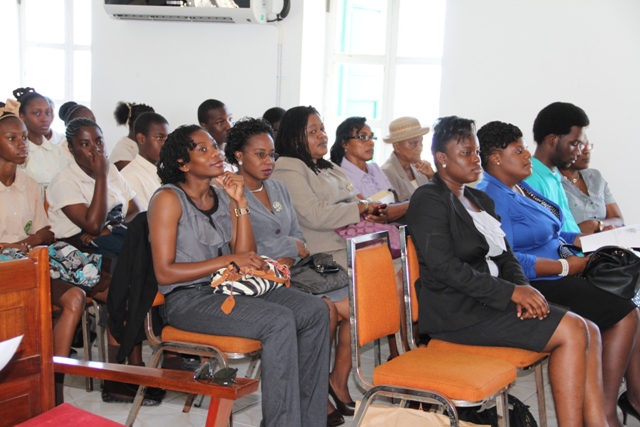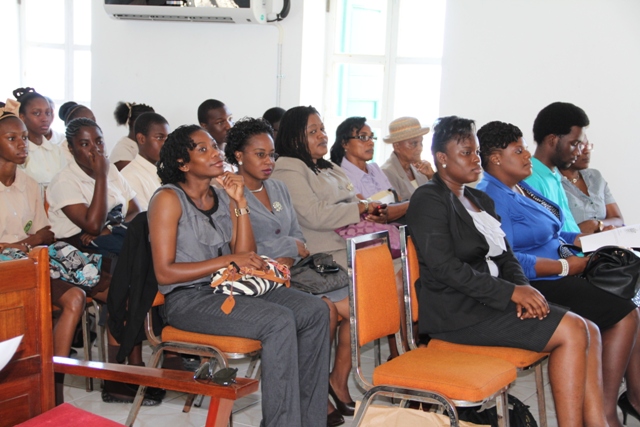 According to Mr. Smithen, a committee would be set up to look at the proceedings of the Youth Parliament session in the Nevis Island Assembly and a choice will be made.
He told the students when the time for selection of the representatives came and they were not chosen they should not be deterred since there would be other chances for selection to represent in the future.
The students who took part in Monday's Youth Parliament were Rosnida Kamau, Sabrina Orr, Vincia Gumbs, Rol-J Williams, Dymon Browne, Joanne Manners (President of the Youth Parliament), Nicole Zakers, Cheslin Maloney, Yvado Simmonds, Aneka Martin, Azhar Lake (Clerk of the Youth Parliament), Ryani Ferguson (Sgt. at Arms), Nekhaila Tyson, Paige James, Zharrah Archibald and Lauju Parris.
Also present in the gallery were Parliamentarians Premier of Nevis Hon. Vance Amory, Deputy Premier Hon. Mark Brantley, Hon. Alexis Jeffers, Hon. Hazel Brandy-Williams, Opposition member Hon. Carlisle Powell and former President of the Assembly and the first Clerk Mrs. Marjorie Morton.