Nevisian Author of M.V. Christena Disaster calls for greater participation in memorial service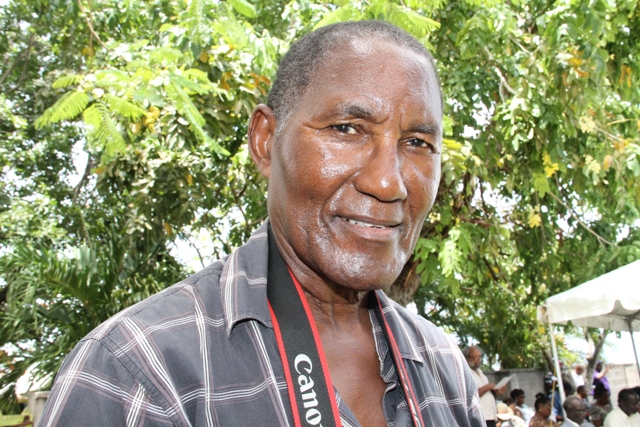 NIA CHARLESTOWN NEVIS (AUGUST 03, 2017) — Nevisian author and publisher Dr. Whitman Browne, believes that more persons affected by the M.V. Christena Disaster should take part in events which reflect on the incident which occurred in the Narrows between St. Kitts and Nevis on August 01, 1970.
Dr. Brown who resides in the United States Virgin Islands, was at the time attending a Memorial Service hosted by the Nevis Island Administration (NIA) on August 01, 2017, at the Alexander Hamilton Museum grounds to commemorate the 47th anniversary. Three hundred persons were on board. Some 200 perished and about 90 survived.
"I am glad that people are still coming together to reflect on it. I just think that it would be a very good thing if more people who survived the incident, more people who lost family in the incident can come together when you have special moments like this.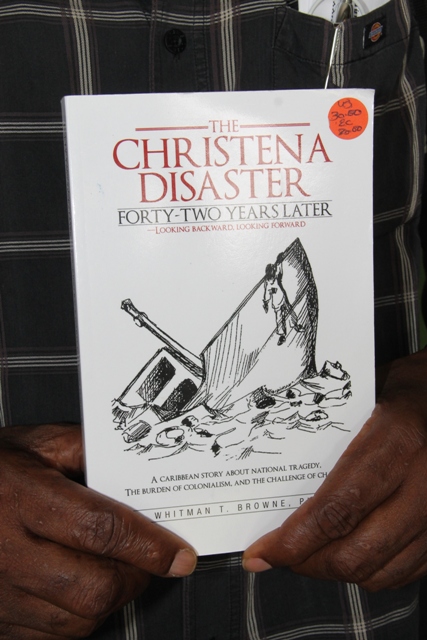 "I really came up from the Virgin Islands so that I could be here for this…I just wanted to see this… and I am here for that," he said.
He said he was honoured to be a part of the memorial service and used the opportunity to collect photographs for a future project.
Dr. Browne said he was pleased with the presentation made by Premier of Nevis Hon. Vance Amory. He described it as one which was reflective of what the Christena incident meant to the people of St. Kitts and Nevis.
He noted that the tragedy had positively impacted the relationship between St. Kitts and Nevis but had caused many persons to migrate.
"It was a big moment for migration from Nevis. As a matter of fact I think the population of Nevis sank down to 8,000 at that point after the Christena.
"The Christena incident was a high point, in that it changed the politics of St. Kitts/Nevis and the Nevisians stood up and stood out. St. Kitts and Nevis came together in 1883 and Nevisians lost their legislature but in 1993 [they] were still together but this time because of the Christena incident, the Nevisians argued and got their legislature. Right now Nevis has an independent legislature," he explained.
Dr. Browne noted that his writings on the disaster came about because he was left haunted by the tragedy which had deeply affected the people of Nevis and St. Kitts.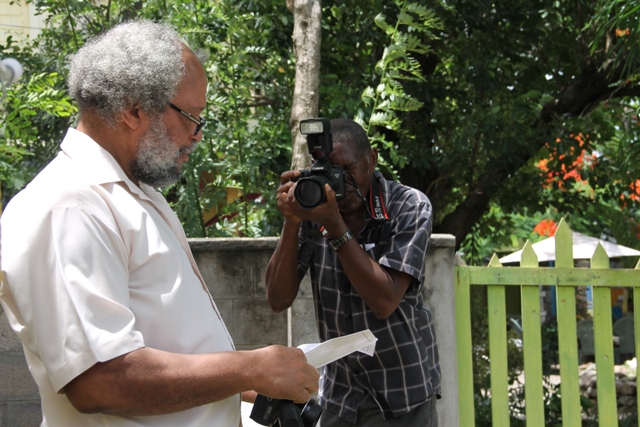 "I didn't begin writing when I wrote the first book on Christena but I got into book publishing because it kind of plagued me, it haunted me…
"When I was a student in the United States and one of my friends who was an author said to me 'why don't you write a book?' I chose to write about the Christena when I came back to the Caribbean in the late 70s," he said.
The first book entitled "The Christena Disaster" was published in 1985, the second "The Christena Disaster in Retrospect: Error, Tragedy, Challenge and Hope (A Caribbean Story)"in 1985 and the most recent "The Christena Disaster Forty-Two Years Later – Looking Backward, Looking Forward" was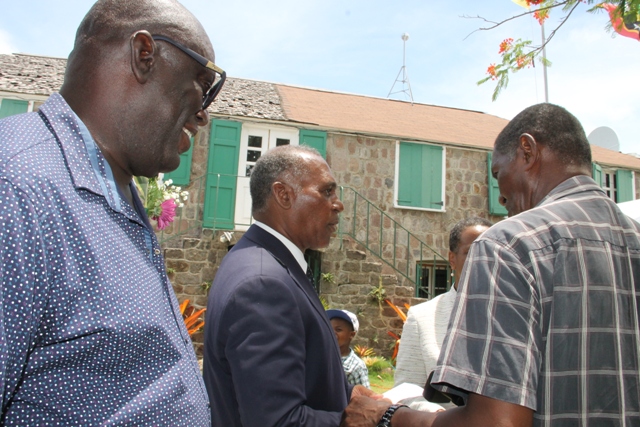 published in 2013.