Nevisians poised to receive geothermal training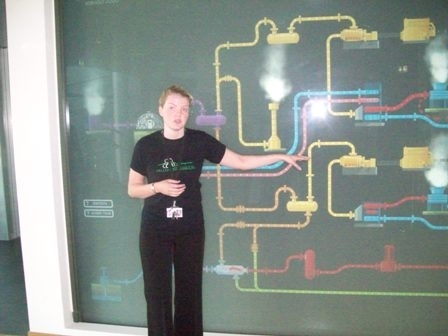 Geothermal training is in the works for Nevisians.  The news was received when Premier of Nevis Hon. Joseph Parry visited the United Nations University Geothermal Training Programme (UNU-GTP) held talks with the programme directors, during his recent trip to Iceland from August 17-20, 2008.
 
The UNU-GTP has been in operation in Iceland since 1979, with the aim to assist developing countries with geothermal potential, to build up or strengthen groups of specialists in various aspects of geothermal exploration and development.
 
According to Premier Parry, a number of professional studies in geothermal are available in Iceland and the Nevis Reformation Party (NRP)-led Nevis Island Administration (NIA) was working towards getting Nevisians interested, to work towards degrees and certificates in readiness for the renewable energy resource to the island.
 
At present there are no training courses for persons who do not have a first degree but the (NIA) would seek to have in place a course of study for those individuals who were interested who did not hold a professional degree.
 
The UNU-GTP offered courses in Geological Exploration, Borehole Geology, Geophysical Exploration, Borehole Geophysics, Reservoir Engineering, Chemistry of Thermal Fluids, Geothermal Utilisation and Drilling Technology.
 
Geothermal training in Iceland is intended to provide participants with the ability to carry out independent execution of projects.
 
Premier Parry and his delegation at a University lecture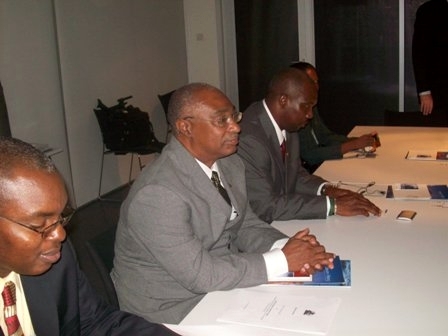 A six month-course which includes an introductory lecture course, specialized training, carrying out of projects with report writing and a number of lines of specialization is available.
 
Fellowships are awarded to developing countries and some countries are financed by the government of Iceland.  Fellowships for MSc studies are offered to the best students, and PhD Fellowships have become recently available.
 
Deputy Director, Ludvik S. Georgsson told Premier Parry and his delegation that some graduates of these courses have gone on to become leading specialists in geothermal research and development in Africa, Asia, Central America and Eastern Europe. Some have also become world authorities in their field, contributed significantly to renewable energy development in their part of the world and are very active in the international geothermal community.
 
Meanwhile, during the slide presentation on the University, Mr. Georgsson declared that the geothermal future of the Caribbean was a progressive one and it should play an important role in the Caribbean.  "Geothermal is a renewable energy resource, which is the energy of the future and training of geothermal scientists and engineers, will become strongly needed," he said.
 
Premier Parry was accompanied by Junior Minister of Natural Resources and the Environment, Hon. Carlisle Powell, Permanent Secretary, Mr. Ernie Stapleton and Protocol Officer, Miss. Angelica Elliott.